This was the debut production from newly established This Just In Theatre Company with writer and director Jay Giblin's short piece set during early Twentieth century Russia and culminating in the October Revolution.
The play commences with Ukrainian peasant Boris (Gareth Crawshaw) and wife Maria (Amy Feeley) giving birth to their son. Fast forward seventeen years and Yuri (Cameron Bentley-Jones) is now a young man with a younger sister Natasha (Bridget Boland). Times are changing though, and our family are Petrograd-bound where pre-war they encounter political unrest for the first time and Yuri falls in with rougher elements Ivan (Toby Jones) and Alex (Sian Watson). With multiple support roles provided by Stephen Wooder and Laura Smith, the descent of a country and its people is captured perfectly after the interval in a sublime albeit too brief performance from Fiona Williams as The Widow.
So, armed with an array of theatrical talent, both front and back of house as well as on stage, why didn't the sum of the parts add up to a great total? I'm renowned for looking for the positive and my comments are meant very much in that vein.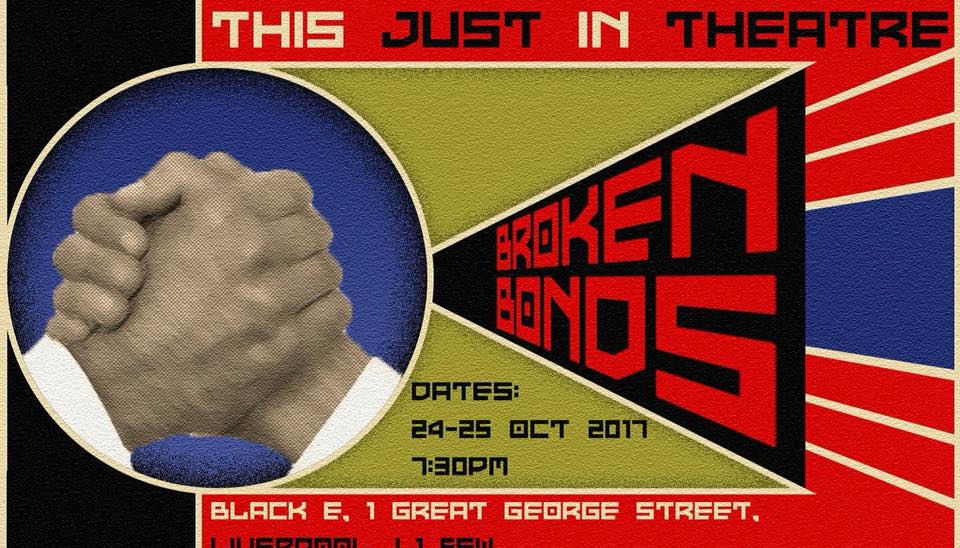 First, the venue. There are many limitations with the basement space at The Black-E that have been exploited by others, but which didn't support this production and so to be fair I won't labour them other than to emphasise the importance of selecting the right venue.
Second, the use of AV. Unless it is adding something that can't be captured live on stage then in my view avoid it otherwise it's just a gimmick - one that will let you down technically on the night or go on too long.
There's a long debate in theatre about writing and directing and whether you should direct your own work. I think this is an interesting piece that cleverly covers a range of issues - gender; tradition; new ideas; social change – that transcend the piece itself and the period. I felt too often though we were told rather than shown and I wonder if a separate director would have interpreted it differently whilst resolving the conundrum between straight drama and comic elements/slapstick, as well as addressing what was at least one scene change too many.
It's a brave thing to set up a new company and even braver to perform your own play for your debut production and I have the upmost respect for Giblin and co. for doing that. Maybe one step at a time though and take full advantage of that rich array of talent who clearly believe in this venture.
I will end on a positive: the scene where the family come to their local train station was superbly handled with perfectly timed choreography - I don't know many companies who could have pulled that off so well.
This Just In Theatre Company are newly established and based in Liverpool. Their focus is to raise awareness of current issues occurring in society today and shine some light on government and expose some home truths. Further details https://thisjustintheatre.wordpress.com/
The Black-E (formerly The Blackie) was established in the 1960's with a commitment to combine a contemporary arts centre with a community centre. Having taken over the former Great George Street Congregational Church in October 1967, it is considered the UK's first community arts project and a centre where all the arts (performing and making, experimental and traditional) engage with all the people who choose to come through its doors (young and old, disadvantaged and privileged). Further details http://www.theblack-e.co.uk/
Reviewer: Mark Davoren
Reviewed: 24th October 2017