Tonight Tread Productions are showcasing a production of Brothers Beyond a show celebrating Andrew Lloyd Webber's hit musical Joseph and the Amazing Technicolor Dreamcoat at the Epstein Theatre.
The musical is now in its 50th year a huge achievement for any musical. The cast of the Brothers Beyond were students from performing arts colleges in Wigan & Leigh. Along with this, the show had actors from the Joseph tours who played the 'Brothers'. Legends of the show such as Mike Holloway the longest serving Joseph and Graham Tutor who directed this show. The audience were hearing wonderful stories from the actors how Joseph launched their careers and what they went on to after their stint on the tours. As well as hearing some incredible songs from the show.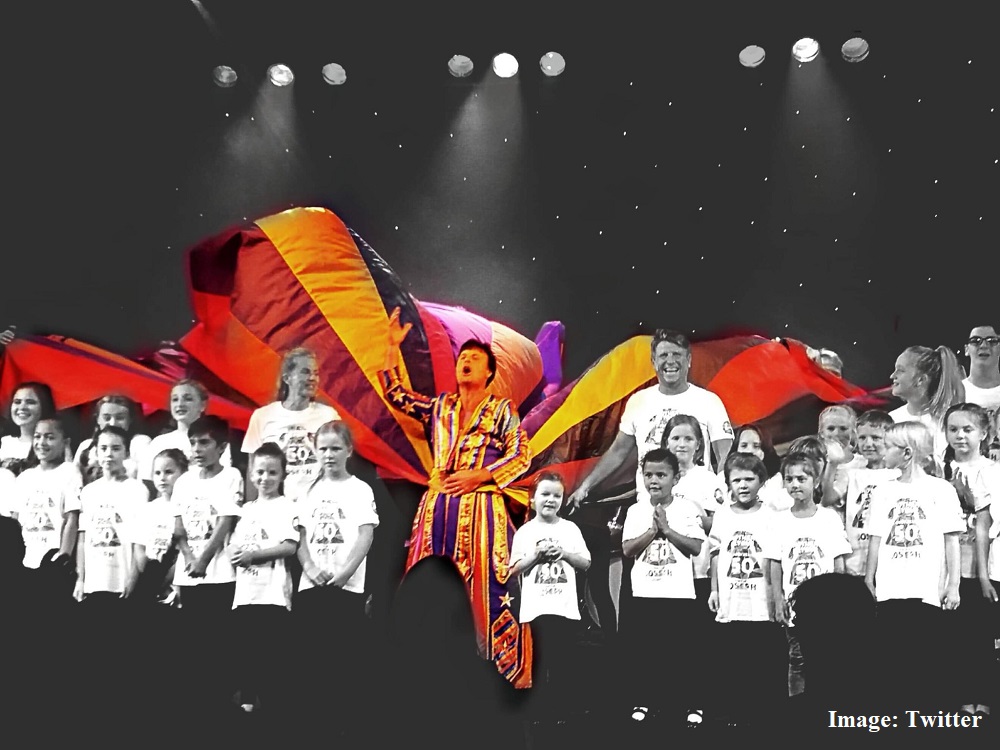 The show promotes a celebration of the musical Joseph, yet the show featured songs from shows such as Lion King and a melody from Les Misérables to add variety to the show. To accompany the stars on stage a live band with cellos and violins who sounded brilliant, it was hard to not get goosebumps, yet on some songs backing tracks were used. If it really is a celebration then use the live band.
There were moments however that they could not be heard due to their microphones not being switched on for the first few bars of the song or in one case the whole song. It became rather irritating as it was the majority of the songs that it happened.
The big finale audience members saw the legendary dreamcoat as the cast and company of mini-treads sang Any Dream Will Do. With even company member coming in to the audience you can't help but feel immersed in the surroundings and smile.
It was a shame it was only on for one night as it would have been nice to show more people. However, that said they have done multiple shows year after year so fingers crossed they do as I'll be the first to see it.
Reviewer: Luke Stephenson
Reviewed: 11th September 2019
North West End Rating: ★★★★