Joseph and the Amazing Technicolor Dreamcoat is a musical with lyrics by Tim Rice and music by Andrew Lloyd Webber. The story is based on the "coat of many colours" story of Joseph from the Bible's Book of Genesis and was the first Lloyd Webber and Rice musical to be performed publicly. It was originally written, by commission, for a school choir to perform. The show has little spoken dialogue; it is almost entirely sung-through. Its family-friendly story, familiar themes and catchy music make is a firm favourite. According to the owner of the copyright, the Really Useful Group, by 2008 more than 20,000 schools and amateur theatre groups had staged productions. Airedale Academy did a fine job in bringing this musical to the stage at the Castleford, Phoenix Theatre.
The staging was simplistic but very effective with raised a rostra creating diamond shaped steps and a screen on which lighting was used to portray both mood and colour. This production was obviously about the young performers and the set and staging emphasised this. The enthusiasm from the young performers aged between 12 and 15 was evident from the very onset and this was a delight to witness. The show opened with a very capable narrator played by Hollie Maiden, who had a lovely voice. She was later joined on stage by two additional narrators Kaci Hepworth and Jemima Kadzirange. Collectively, these talented young ladies told us the story and sang a sometimes difficult, narrative with great professionalism and ease. As these three girls gain in confidence and age, I am sure they will become very accomplished performers.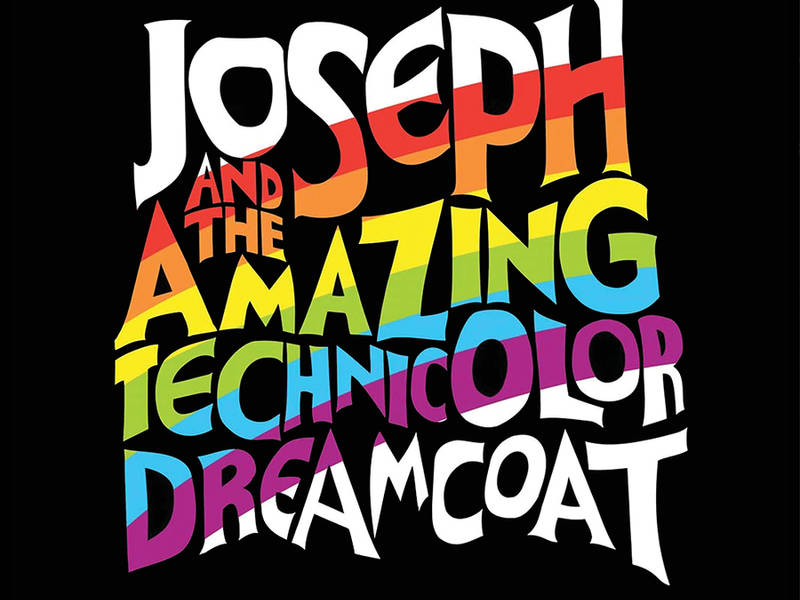 The strength of this production was in the ensemble and the show had some wonderful and extensive choreography which was both inclusive and relevant. It was great to see so many students involved and I was particularly impressed how the younger students shared the stage with older, more experienced performers. The sense of 'team' was very evident.
Joseph's brothers were played with strong, individual characterisations and the modern costume of orange overalls really worked. I particularly enjoyed their rendition of 'Canaan Days', and Kyron Bennett, as the soloist, is a definite talent to watch out for in the very near future. 'Benjamin's Calypso' was equally enjoyable with authentic movement but, with a modern twist and all the brother's supported Kai Harris and Tom Asprey's enjoyable vocal very well.
Both Potipher and the Pharaoh gave their all and added the comedic moments to the show. These two characters were backed by the whole ensemble and the enjoyment on the performer's faces, showed they obviously really loved performing these two numbers!
My special mention must go to a very sincere and mature performance by Jayden Harling in the title role of 'Joseph'. This young man has a fabulous understanding of acting through song and his portrayal was both honest and engaging. He was very relaxed on stage and as an audience member I totally empathised with his character. As an already seasoned performer, at such a young age, I predict he has a bright future in the theatre.
I thoroughly enjoyed the show and left the theatre both smiling and celebrating. With a supportive, educational establishment and Arts teachers who give so much of their own precious time to nurture and give our young people the opportunity to experience the arts; allowing them to develop skills and grow in confidence whilst doing so; the state of our country's theatrical future is in very safe hands. It is from experiences such as these that the love of theatre is born and pursued. Well done to all involved, you enjoyed every moment as much as your audience and I applaud you.
Reviewer: Neil Davidson
Reviewed: 27th February 2018