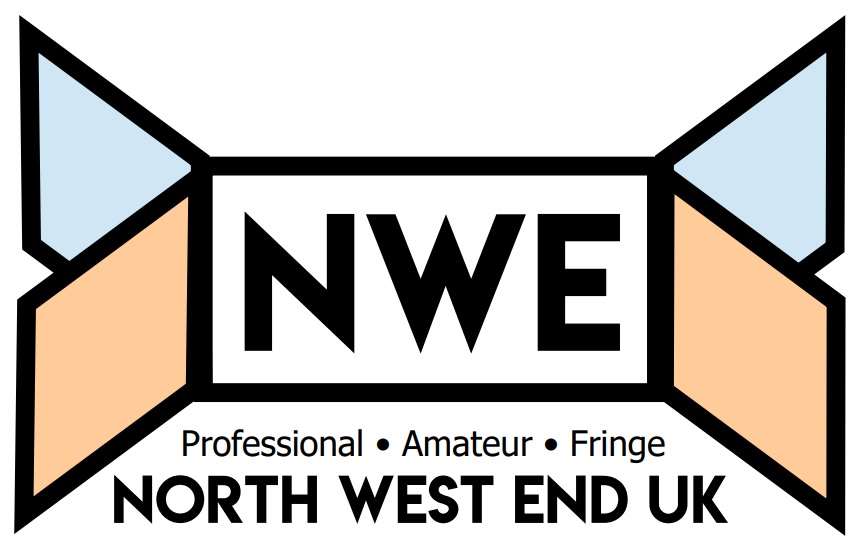 Alfie Moore is a Police Sergeant with eighteen years' experience of The Job (currently on sabbatical) and the host of Radio 4's "It's a Fair Cop". He also has several television credits to his name.
Alfie took to the stage: smartly dressed with very shiny shoes and I immediately liked him - he was warm and instantly likeable with a friendly smile and he actually does look like a Policeman (that's a compliment, Alfie) and there was just something really - well, nice about him.
They promised a show with none stop laughter and they certainly delivered with this comical variety show filler with many different kinds of humour to make everyone chuckle. All stars of comedy is a show combined with very talented and close comedians who all work closely to provide their audience with a fun evening. It is clear they have developed a huge fan base along the way of their tour. Respectively the majority of the audience as well as all the performers were from a black ethnicity which a lot of the jokes were revolved around this. I did find some of the gimmicks hard to understand having a completely different background but it's clear that the target audience were in their element and embracing every moment of this production which was lovely to see.
The Studio theatre at the Lowry was packed on this Wednesday night for Daniel Sloss and his unique brand of 'dark humour' certainly didn't disappoint.
Supported on this tour, as in previous years by Sloss's flatmate Kai Humphries this is a two hour plus evening of at times controversial comedy, or is it?
I begin this review with a confession for which I hope after you've read it you will forgive me. When I signed up to review this show, I knew very little about QI, the popular TV programme from which it is derived. A few days ago my 12 year old son, who has just started watching repeats of it on Dave, informed me condescendingly that QI stands for Quite Interesting. I don't know why but I'd always assumed because it's Chaired by Stephen Fry, that QI is some kind of pseudo University Challenge panel show, heavily skewed towards Science, fronted by Oxbridge intellectual types and some comedians.
Fred MacAulay has been on the comedy circuit for over 25 years, presenting his own radio show on BBC Scotland before he parted company with them after 18 years. In opening the show MacAulay jokes that he left at the same time as Jeremy Clarkson, just without the violence!
Nina Conti is probably one of the bravest women I have seen on a stage for a long time. Inviting compete strangers onto stage with her, putting a mask on them and making them talk is all well and good, she just has no idea how these subjects will react. And this is what her fans love about her as demonstrated by a capacity audience tonight at the Lowry.
Justin Moorhouse. I'm familiar with the name, of course, a comedian who's appeared on the usual TV comedy panel shows, 8 Out of 10 Cats and so on, but I can't place his face. A quick Google search can't hurt… Turns out he's from Manchester, so at the Lowry he's performing on home ground. Google tells me he was a DJ on Manchester's Key 103 and found fame through the comedy night at the famous Frog and Bucket. (Famous in Manchester anyway.) So he's local.... In fact he's currently compering the monthly comedy night in Heaton Moor, so we're virtually neighbours. He's a vegetarian, is left handed and has his own teeth. Some of those things I don't need to know for the review, but he sounds interesting.
Sunday afternoon isn't the best time for comedy, but The Quays Theatre at the Lowry is suitably full. It's a star studded show... Well, the set is anyway: a host of twinkling lights against a black backdrop. Hal bounds out to very respectable applause and is immediately likeable, engaging and very funny. His show is called Tough Luvvie and he explains that this expression pretty much describes him; a classically trained actor, turned TV bit actor, turned comedian; in this later incarnation I think Hal Cruttenden has found his true calling.
This is an evening comprising of two preview comedy shows for the Edinburgh Fringe Festival. I haven't heard of either act, so I don't know what to expect.
First up is Gein's Family Gift Shop, a trio of sketch comedians. Apart from the usual black drapes, the stage has a few props on it: a table, some chairs and laid out on the floor, three school PE kits. There are only fifty people in the audience, so everyone is asked to move forward. Most do, some don't; as it's a comedy so you might get picked on. The lights go down and the three cast members come bounding out… In their underwear… Two men and a woman. They quickly dress in their identical PE kits and introduce themselves; "Kath is the woman, so she will play the women in the sketches; Jim is the man, so he will play the men, while Ed is the tall one, so he will play any tall people." They are immediately immensely likeable and fun.
Matt Forde took to the stage at The Lowry on what was the final night of this his current UK tour. Having been on the road since August when he first performed 24 Hour Political Party People it is fair to say the political landscape has changed somewhat. As to whether Forde's act has changed accordingly we can't say, however he is very well versed in all the main parties and their leaders.
Some of the best stand-up comedians from the local area gathered at The Lowry to perform for free in order to raise money for Christies. Becoming a regular highlight in the Lowry's comedy diary the support was great to see with virtually a full house in attendance.
Compered by local comedy regular Toby Hadoke who linked the whole show together and kept it progressing at a steady pace. Performing mini routines in-between the acts with his topical and political humour.