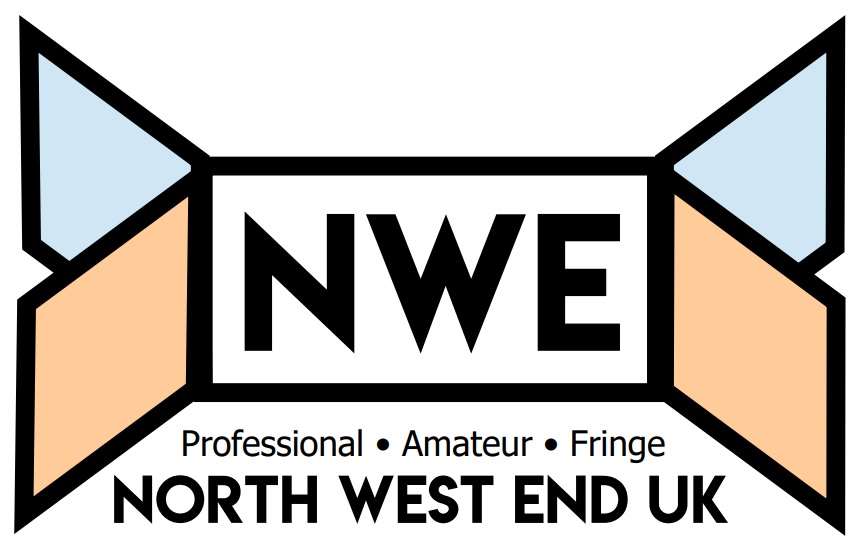 The stunning Liverpool Philharmonic Hall boasting one of the widest auditoriums in Europe requires huge shows to fill this cavernous space and the 2300+ seats. No problem, bring on Laughterhouse's Christmas Comedy Concert. 6 comedians at the top of their game took to the stage and did not let the enormity of the room phase them one bit.
After 5 years away from stand-up comedy Noel Fielding makes a huge comeback with his unique, gothic and hilarious new comedy tour 'An evening with Noel Fielding'. This very clever comedian certainly made his returning performance one to remember with his wit, golden comedy timing and strong opportunities for audience participation which was highly encouraged. I truly felt honoured to witness such a smart performance.
The Lowry Theatre, Salford, played host last night to a stand-up comedian more famous for his radio and TV work, and guest appearances on popular comedy panel shows than live theatre, and so I was really rather interested in seeing how he faired in front of a live audience.
However, before Josh, we were either, depending on your point of view, treated to or subjected to, a support comedian who came on and talked to us for roughly half of the first half. The comedian in question was Ivo Graham, a young ex-Etonian with an inferiority complex seemingly stigmatised by the whole elitist-ness of his upbringing, if we are to believe him and read between the lines.
The first surprise of this evenings show was the introduction of Nick Doody (Right) to the stage as Dave Gorman's support act. I think it is safe to say 99% of the audience were not expecting to see a support act for a show of this stature that began at 8pm.
As Doody began his set to a muted response, I as well as a lot of the audience found myself asking, too soon? A section about airline security and the pitfalls of getting through such places didn't settle too well with the capacity audience as it mentioned terrorists amongst other things. With the tragic and heart breaking events that took place in Paris last Friday, it was clear this was indeed too soon.
Never has there been a more apt and clever title for a comedian than this - I could smell his act a mile a way! But seriously, a great title for one of the most talented punsmiths on the circuit; Canadian-born master of the one-liner, Stewart Francis.
For those of you who still don't know who he is, then he is a comedian who makes regular guest appearances on TV comedy programmes such as 'Mock The Week' and '8 Out Of 10 Cats' etc, has front-lined 'Live At The Apollo'; and this is his third UK tour.
Now, I saw Hal Cruttenden in September and really enjoyed him, so I put myself forward for this show: same venue, same day of the week, hoping it's not the same show. (It isn't. Although if it was that'd actually be fine, because he was great back then.) It's a Sunday again and sadly the house isn't packed, but Manchester and Salford you're missing a treat, because Hal Cruttenden is on fire.
Irish comedian Jason Byrne is celebrating 20 years of stand-up comedy and he uses every day of the experience he's gained on the road tonight in Salford (not in Manchester) as he expertly dealt with hecklers from all corners of the auditorium.
From the second Byrne took to the stage he displayed energy beyond his years (despite a cracked rib) as an unsuspecting member of the audience was pulled onto the stage to assist with the opening sequence. The ability Byrne has to marshal people around the stage in a brash fashion and then look exasperated when this is not done is both fascinating and hilarious to watch.
Tonight's performance was everything I expected and more! This duo of comic magicians certainly fulfilled their promise of a fun night for all ages with their combination of magic and comedy really working a treat.
Rhys Morgan and Robert West make up their perfect act with sure huge personalities and confidence making the audience in awe of them from the start. Dressed in Victorian attire and performing their routines consisting of time travel and traditional illusions there wasn't a dull moment. The younger members of the audience certainly enjoyed the humour and wit so it's a shame more didn't attend. I think with this tour an earlier start time should be applicable so more of a varied audience can enjoy this masterpiece.
What a very pleasant evening's entertainment in the company of the extremely personable Mr. Hamilton!
For those of you who don't know who he is; and I have to admit I didn't know very much about him myself; then he is a TV comedy writer (Drop The Dead Donkey and Outnumbered); a Radio 4 regular (Old Harry's Game and I'm Sorry I Haven't A Clue), and makes regular TV guest appearances on 'Have I Got News For You' and 'QI'.
I went last night to The Lowry Theatre to see one of Britain's best comedy performers not quite half way through his two month tour of England. My experience of Milton Jones up to this point had been guest appearances on TV Shows such as Mock the Week, and he had soon become a firm favourite guest of mine because of his zany nature and bizarre sense of humour. I was therefore very much looking forward to spending an evening in his company last night.
With comedians these days spurting out crude and inappropriate gags, it is refreshing to indulge in a night's entertainment that consists of pleasurable, relatable jokes that provide 'laugh-a-minute' humour. Comic genius Tim Vine excels in this, known as 'King of the One-liners' and Guinness record holder (until November 2014) for the most jokes told in an hour with 499.