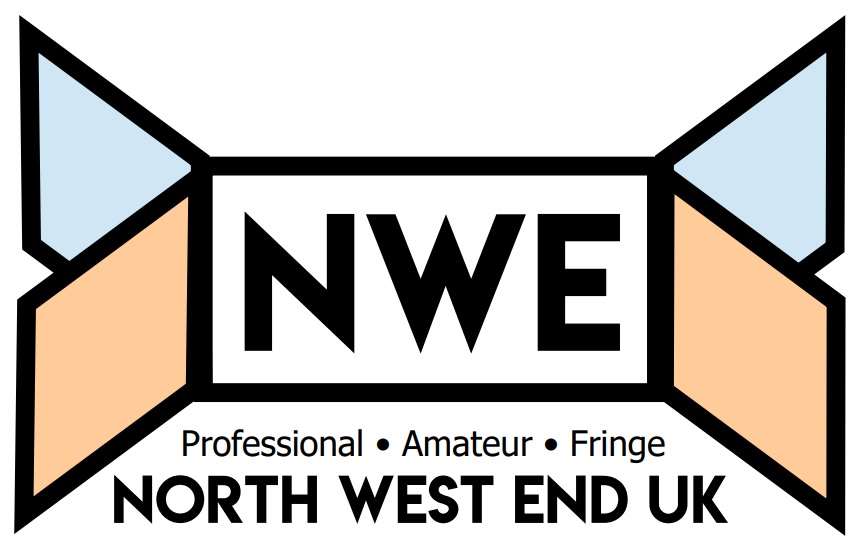 Despite working the circuit that I know so well for many years, and appearing on all the right TV panel shows, Tony Law has somehow slipped my comedy radar. In hindsight this may be my own brain blocking him from memory due to sheer confusion. Canadian Law has won several comedy awards, and done the rounds of Have I Got News For You, 8 Out Of 10 Cats, Russell Howard's Good News and the like, but having very little previous experience of him I entered The Lowry with no expectations.
Comedy is one of the hardest and most gruelling jobs one can do, and tonight I got to see probably one of the most hard working comedians on the circuit; Richard Herring.
Herring has been on the circuit for over a decade and his routine would usually consist of single life stories and quite edgy jokes and gaffs, a comedian who has never reached mega fame and stardom like some of his comedy chums but has usually provided some really good, proper funny material. So I was really quite excited and intrigued to see how his comedy act would fair now he has settled down with a wife and a new-born baby.
Dead Cat Comedy returns to the Dancehouse Theatre starring Duncan Oakley and Phil Kay and what a magnificent triumph this return was. Alongside these to comedians was the very talented support from Tom Little and Red Redmond each bringing their own unique twist on comedy. The Dancehouse Theatre is the ideal place for a comedy night like this one as it is an intimate auditorium where as audience members we could relax and enjoy a night of witty humour.
Tonight I went to the Lowry to watch the Comedy Club 4 Kids with my seven year old daughter. The show is a clean children's version of the adult Comedy Club. Since 2005, the Comedy Club 4 Kids has been getting the best stand-ups and sketch acts from the international circuit to do their thing for an audience of children (aged 6+) and their families… but without the rude bits!
Wandering into The Lowry studio room to see Gein's Family Gift Shop, I wasn't entirely sure what to expect; and, to be honest, I'm still not certain what I actually experienced or what I can tell you to expect if you decide to brave their strange little world of comedy, but I will do my best.
Following the sell-out success of the December show, Manchester's first resident black comedy night returned to The Frog & Bucket Comedy Club to bring some much needed belly laughs on a very cold & wet Sunday evening.
Laff Til Ya Fart is the brainchild of the extremely talented Trevor Dwyer-Lynch, a local actor, compere & comedian, who initially came up with the idea several years ago during Black History Month. That night was a huge success which has resulted in the bi-monthly event we now have in Manchester.
This was my first visit to The Comedy Store in Manchester to see stand-up and what a joy it was. From the outside it looks very unassuming apart from the famous logo dominating it frontage, yet the moment you step through the door it becomes Tardis like with a large 500 seat auditorium and upstairs and downstairs bar areas. I was there to watch King Gong where the idea of the show is for members of the public to have their 5 minutes of fame on the famous Comedy Store stage delivering up to 5 minutes of material.
Young and old were left laughing all night after a fantastic stand up show from Lee Nelson. Known for his chavvy London on screen character, Simon Brodkin revealed his true comic genius tonight at The Lowry.
Going into the show, I was sceptical to say the least that it was going to be a follow on from his original character of the "London chav" however I was pleasantly surprised to see that Nelson had evolved from this character into a hilarious "grown up".
Another lively and packed night at The Frog and Bucket last night, once again bringing some of the best comedians of the local area. The venue is simple for a comedy club but seems incredibly effective, I particularly like the layout for the audience's seats but I suppose it could be quite daunting for a new act who looks up to two levels of audience, but most of the comedians last night seemed quite well equipped and calm.
Improvised comedy can be a tricky one to pull off, and believe me, I've seen my fair share of awkward exchanges, dead silences, and jokes that go down like a lead balloon. Thankfully, the team at Comedy Sportz have got it down to a fine art.
The studio at the King's Arms is very intimate space, with cast and audience all seated together, but this creates a wonderfully welcoming and friendly atmosphere. In fact it felt as though I was just watching a group of mates having a laugh - and what a laugh we had. The cast of Jade Fearnley, Rachel Wareing, Lukas Kirkby, Darryl Fishwick, Vicki Mitchem and Sean Mason work so well together, with fantastic chemistry. They were clearly having fun, and so were we.
One of the cornerstone venues of Manchester comedy, The Frog and Bucket is a hive of activity on a Friday night. The regular weekend Barrel of Laughs show has the room packed out with after-work drinkers and excited birthday groups, the alcohol flowing freely and everyone determined to have a good night. The first club was opened in 1994, and since then many successful comedians have been through the doors, including regulars Peter Kay and Johnny Vegas, and John Bishop, who performed his first ever gig there.