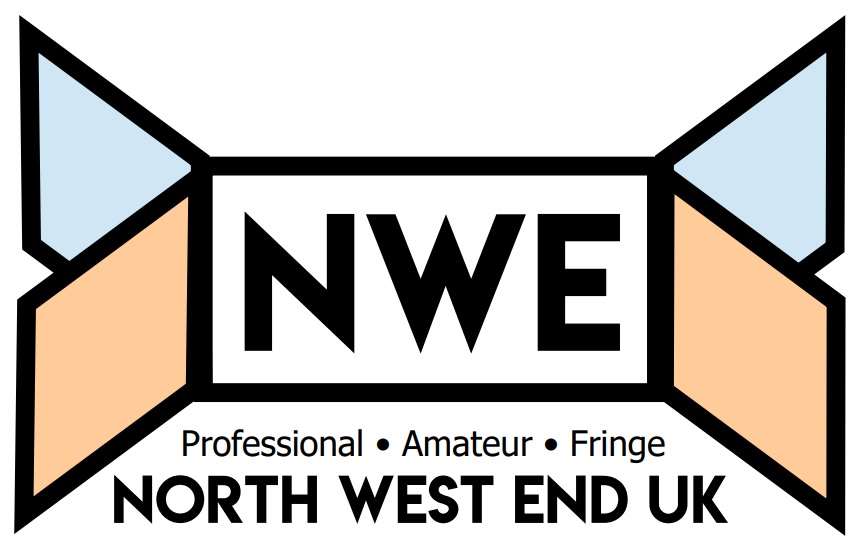 It's not often you exit a stand-up gig (a) questioning your own existence (b) feeling a renewed gratitude to be alive and (c) craving a cup of tea.
I'm not even sure "stand-up gig" is an accurate enough description of Auton's show, which fuses poetry, performance, bad puns, surreal flights of fancy and wordplay. It seems too plain, too ordinary somehow, and certainly too restrictive.
The Water Show is a bit like life… you don't always know where it's going. But there is much joy to be found on those unfamiliar and unexpected paths.
The Manchester Comedy Club hosted their 'New Comedians' night for the first time on a Monday night instead of its regular third Sunday of the month slot. The evening promised to see the freshest and funniest new comedians of today flourishing into the future stand-up comedians on the circuit.
MC Alex Boardman and his fledglings had an intimate audience of around 40 people from varied backgrounds and age range. Alex a lifelong comedy fan instantly captivated the audience by getting to know some of the characters in the crowd, and putting us all in the mood for a night of comedy.
Mark Watson is no stranger to the comedy scene, having toured the UK for many years, and frequently popping up on the likes of Mock The Week, Would I Lie To You, Live At The Apollo and Never Mind The Buzzcocks. I've been lucky enough to watch him several times, both at the Edinburgh Fringe and regional theatres, so I went into this evening with a good idea of what I was going to see, and reasonably high expectations.
Justin Moorhouse self-proclaimed Comedian. Actor. Dog Walker. Parent. Sometimes on the telly, never on your Drive. Has own teeth and is left handed: Veggie.
Mancunian comedian Justin Moorhouse returned to the Manchester Comedy store for the final night of the tour of his latest stand-up show Destiny Calling. In the last year Justin has killed three animals unintentionally, had part of his body removed and started to dress like a toddler – midlife crisis? Maybe. Hilariously funny? Most definitely!
The Studio at the Lowry theatre, Salford, is intimate and Shazia Mirza warms a shy audience, acting as her own MC, crashing the library and asking us to strap in for the ride with pokes at Asian stereotypes to playful swipes at the tinder generation and her own liberal white Guardian readership, possibly literally sitting stall left.
She is raucous, challenging and rebellious upturning themes of offence and assumptions, and, the labels that she sees society placing on Asian women. Her pace is fast with a side gag burst every minute, recalling fellow Midlander Frank Skinner, causing gasp and laugh in equal measure.
Uniting under a blue and white banner, six comics took to the stage of The Comedy Store to raise funds for Parkinson's UK.
As compère for the night, Mick Ferry wasted no time in gently skewering the front row, with most of the audience no doubt glad they had chosen seats well outside the target range.
First act, Kiri Pritchard McLean, regaled the audience with stories from her youth in Anglesey, with a particular tale of a bikini wax gone wrong drawing water from several eyes in empathetic pain.
Monday evening and I find myself once again in the Northern Quarter's Frog and Bucket pub and comedy club. Open four nights a week, Monday is the chance for amateur and aspiring comedians to give it a go in front of a surprisingly busy audience.
Our compere for the evening is the charming Pete Otway, who puts us at ease straight away with his friendly and relaxed style, getting to know some of the characters in the crowd, and putting us all in the mood for a night of comedy. My favourite line of the whole evening came from him - "turn your phone on flight mode as your night is about to take off"!
Panel show regular and Funny Woman winner; Katherine Ryan performed to a near capacity crowd at the Lyric Theatre in the Lowry, Salford. Known for her celebrity put downs and sharp tongue, Ryan has forged a career in an extremely male dominated field.
Ryan lets us into her personal life by telling us that she has appalling taste in men - "the type that blind dogs bark at." She also tells us a bit about her hometown of Sarnia, Canada and its extremely high percentage of teen pregnancies, and a power plant that Ryan's description sounds very similar to a well known cartoon series.
Tonight I laughed more than I have laughed in many years! And I also learnt some things too.
Unusually Mark was his own warm up act. He started with a very amiable style and a huge warning about profanity and swearing, encouraging sensitive audience members to leave - no-one did. Throughout the evening this erudite comedian and "Domestic Extremist" encouraged us to become more active in fighting for basic human rights and protesting against injustices.
Ed Byrne is touring the country with his one man show however at The Lowry it took on the role of a demonstration against the on the spot swear ban in Salford Quays. The unusual restrictions upon a stand-up comic failed to hold back this Irish dynamo.
Byrne's high speed delivery means he packs a lot of themes into his two hour show. From feminism, politics and misogyny to the perils of dating and diarrhea dilemmas nothing escapes observant eye of Byrne in his aptly named show Outside, Looking In. Though these are broad topics, it is the minute eye of everyday life that are the ingredients for his brilliant comic writing and delivery. His take on life is often reminiscent of Woody Allen - but without the extra layer of moroseness. You get the feeling from the tales he tells, life the the Byrne's house is like a sitcom, as he acts out the scenarios of his past he'd make the perfect male equivalent to Miranda Hart's semi-autobiographical show.
I have, for quite a long time, been a secret admirer of the caustic, sarcastic and rather arrogant but always intelligent and acutely observed wit of the diminutive, openly gay, Danish-born comedienne, Sandi Toksvig. I remember her from her days on the anarchic improvisation TV show, Whose Line Is It Anyway?, and have since listened to her on radio and seen her popping up from time to time on TV panel shows. And she has now officially taken over from Stephen Fry as host to TV's QI.
I was therefore very much looking forward to seeing her perform live. Even the title of her new touring show, Politically Incorrect, sounded very Toksvigian!