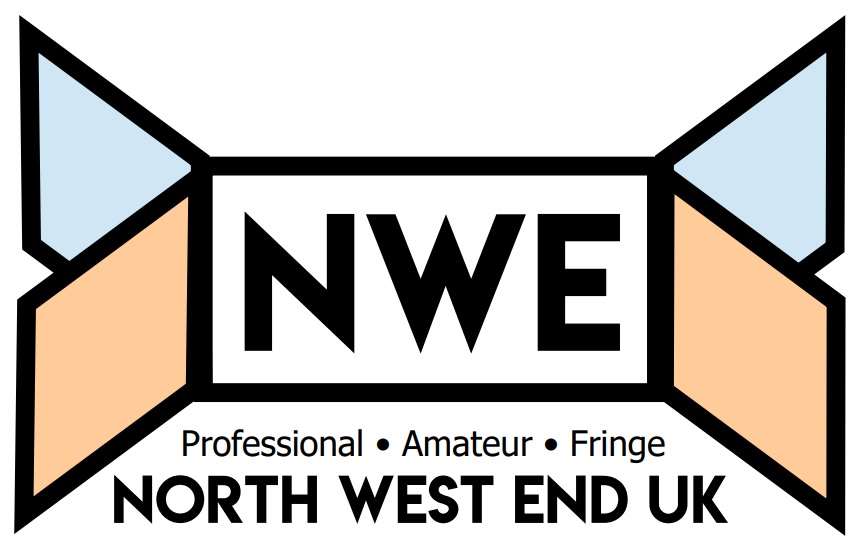 It has been quite a while since I last visited Manchester's premier stand-up comedy venue, and tonight it was absolutely heaving with corporate parties celebrating Christmas just a little early! It was therefore a rather rowdy, but pleasant atmosphere.
There were two performances this evening, and I opted for the earlier of the two starting at 7pm. And this evening we were treated to 4 comedians, two either side of a short interval, and the whole evening was compered an overseen by veteran comedian Ian Stone. I have seen him on TV, and heard him on radio, and now I was watching him live; and his relaxed, easy-going nature and self-depreciating style instantly appealed. Moreover his jokes were actually funnier than most of the jokes the whole evening, which I am sure shouldn't have really been the case, but no matter; if he could only have refrained from swearing so much, he would have been catapulted into my list of favourite comedians. [and it's a fairly short list!]
Under the Influence marks Tiernan's return to the Lowry. Tommy Tiernan is a comedian who you never accuse of being bland. There is always a sense of mischief about him. At the Lowry he was in fine form doing his animal impressions and telling tales about his family. He also made light work of some audience interruption, saying that's why the Jeremy Kyle Show is filmed in Salford.
James Acaster is a name we are probably all familiar with, appearing on the likes of Room 101, QI, Have I Got News For You, and Live At The Apollo all fairly recently. Having experienced snippets of his slightly wacky personality and seemingly disjointed humour, I was intrigued to discover what a full comedy performance from him would entail.
Award-winning comedienne, Jo Caulfield has been on several panel shows in recent years, including Mock the Week, Never Mind the Buzzcocks and Have I Got News for You.
Having seen Jo Caulfield several years ago, I knew roughly what to expect - a lot of sass, eye rolling and hilarious anecdotes resulting in belly laughs. Thankfully she did not disappoint! Unlike some comedians, everything Jo says is funny and the pay off is usually pretty quick. Not quite Milton Jones one-liner quick, but she certainly doesn't go about the houses telling a very long story to just end with one laugh. Even in the longer anecdotes, you are laughing constantly at her asides and the pay off is always worth it.
Jarlath Regan is a man approaching mid-life that has realised that those in 'authority' do not know any more about life than he does. He tells tales of how he realised that his parents were 'blagging it' and how he intends to do the same.
The Irishman who now lives in St Albans cleverly compares Brexit to his mother's parenting tips - they can give you all of the advice in the world, but you're not going to take any notice and are still going to do what you want.
Welshman Griff Rhys Jones, now in his 64th year, is an actor, comedian, producer, documentary presenter, producer, writer, well the list goes on, and indeed in a one-man touring show, he could have chosen just about any topic with which to delight the audiences. Instead, namely his latest tour 'Jones And Smith', he chose to talk about his comedy partner, the late Mel Smith.
If you are a spoil-sport when it comes to audience participation, then this is not the show for you. If however, you are looking for some belly laughs, are up for fun, and are looking to watch something completely different to anything you've seen before, then make sure you book a ticket.
Sam Willis, AKA the Boy With Tape on his Face or just Tape Face, is a comedian like no other. Throughout the entirety of the two act show, he does not utter one word - the black gaffer tape across his mouth prevents that. That is not to assume that he doesn't say anything. His black-lined eyes, his body language and general mannerisms communicate far more than you would assume,
The Manchester Comedy Store was taken over by taboo and risqué subjects in an evening dedicated to the darker side of comedy ranging from Child Slavery to Kevin "The REAL Terrorist", Hitler to Donald Trump (obviously!)
This show is not for the faint of heart, the easily offended or with all honesty the unintelligent." There was a great buzz round the intimate crowd assembled.
With over 30 years experience of stand up, And the first women to win the Perrier Award, I went to see Jenny Eclair this evening at the beautiful St George's Hall in Liverpool for her show titled 'How to be a Middle Aged Women (without going Insane).
Now in first hearing the title of this show, I did think to myself that I am going to struggle to relate to this show, being that I'm a male in my twenties, surely I'm not really the demographic for such a show, but I was pleasantly surprised.
It's Friday night and we're at the beginning of the weekend, which for most of us, means a lie-in and I'm here to see the ultimate lie-in comedian, the slightly dishevelled Seann Walsh.
Kicking off the night, support came in the form of Mark Simmons, who started the night on the right note with funny one liners and quips, I normally dread the support act but not this one. This guy will go far.
The king of comedy is touring his new show, Propped Up, following rave reviews from the Edinburgh fringe in August. He's well known for his skill at involving the audience in the jokes- as subject or participant- and we were splitting our sides laughing within seconds as he attempted to get the audience on stage with placards with miserable results, effing and blinding at the top of his voice at the uselessness of the star-struck audience. The stage was littered with random props- masks, animals, deal or no deal boxes, a countdown vowel/ consonant board- but the audience were the most fun props of all.