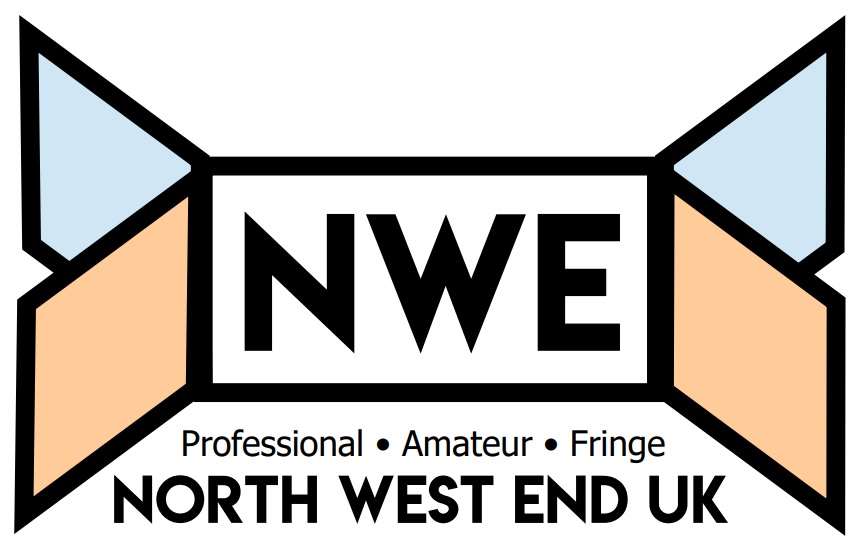 Up On The Roof celebrates the wonderful music of Carole King and James Taylor. With songs such as: Up On The Roof, You Make Me Feel (Like A Natural Woman), Handyman and You've Got A Friend it's the perfect show for any fan of these incredible artists. Accompanied by a fantastic 6 piece band and showing a real enthusiasm for the songs made the night a one to remember!
Dan Haynes and Pete Richards make up "Bookends" - a Simon and Garfunkel tribute. Although they bear no physical resemblance to Art Garfunkel and Paul Simon, all you have to do is close your eyes and you can honestly believe you are listening to the real thing.
The show comprises Dan and Pete singing but it is interspersed with video footage of Simon and Garfunkel and a narrative providing us with interesting information about them and a potted history of their partnership and rise to success. It was a nice supplement to the evening's entertainment.
It has been over three years since I first had the pleasure of seeing MASTERS OF THE HOUSE; four distinguished West End actors whose credits include Les Misérables, The Phantom of The Opera, Evita and Mamma Mia. My first instalment of this fabulous foursome came about after seeing posters around Hertfordshire some years ago for an upcoming one night performance at the Gordon Craig Theatre, Stevenage. The posters promised an evening of well-loved show tunes so, being a huge fan of musicals I was quick to book front row stall seats months in advance. I was slightly worried at the time that the theatre was rather sparse with audience members and suddenly felt vulnerable in the front row. But from the moment they came on the stage and started performing some spine tingling renditions of every bodies favourite show tunes, by the end of act one I was desperate to follow this wonderful foursome around and eagerly tried to keep a watchful eye for upcoming performances without any success and I even started to wonder if they were still performing. Fast forward to the present day and I was utterly ecstatic to see a poster in what is now one of my local theatres just before Christmas and was determined I was going to attend, come hell or high water!
If you expect a tribute to look like who they are portraying, sound like them and even perform like them than Magic: A Kind of Queen is not the tribute act for you. Maybe this is why the first thing we see on the screen at the back of the stage, the words, 'this is not a lookalike performance' is given as a warning and stating the obvious when they walk out onto the stage! Whilst they do state that they do not attempt to emulate Queen visually on their flyers, it's apparent by audience reaction (looking at one another with puzzled expressions and hiding their giggles) that many are not aware of this.
In order to do full justice to this one hour lunchtime concert, I first need to try and explain a few things....
1. What and who is The Michael Kahan Kapelye?
This the Manchester University Music Department's own Klezmer Ensemble. The ensemble is named after the prominent Manchester musician Michael Kahan who performed in both the classical and klezmer genres and was tragically killed in 2008. The ensemble was formed in 2011 by course tutors Ros Hawley and Richard Fay, however the ensembles reforms each year choosing a new set of students to come together and develop this perhaps somewhat unfamiliar style of music, so far removed from classical, to perform regularly throughout the city, especially at The Manchester Jewish Museum.
Tonight at Manchester's Opera House, I'm waiting for Meatloaf. As the curtain awash with moving lights drops, Meatloaf is revealed, although this meatloaf has less hair and has developed a Mancunian accent; but he does have two important things in common with the real Meatloaf, he can sing as well as the man himself and he knows how to entertain a crowd. This is Steve Steinman's Meatloaf, a tour dedicated to the greatest hits.
Most Meatloaf fans will be very familiar with Steve Steinman, most famously for his appearance on TV's 'stars in their eyes' over 20 years ago, since then, Steve has performed all over the world and I was rather excited to see tonight's show.
According to the limited information on the University website, Manchester University Big Band was formed in 2004 "to give students the opportunity to play large ensemble jazz to a very high standard".
High standard is right – I was quite amazed by how talented this 17 piece band are.
As a novice to the Jazz world but a keen admirer of the art form itself, I was anxious but thrilled to be attending 'RNCM Big Band with Clark Tracey'. The event took place in the modern and beautiful large theatre the Royal Northern College of Music and seemed to be the perfect venue for a performance of this kind. The set to the show unexpected, I was surprised to see a set for a Jazz Big Band but it surely did add an area of professionalism and also helped to tell the stories behind the music. It was beautifully designed and showed some deep thought had been put in to make it relate to the performance.
It was a packed house at Stockport Guildhall for this much-awaited launch event from Stockport musical trio, Ange, Jen and Cath Hayes making up The Hayes Sisters and for their first album, Another Man's Shoes. Stick their CD in a player and it clinically tells you that you are about to listen to a genre of Country/Folk.
But the music, personalities, stories, experiences of this gig/launch/concert/event (it seemed to tick an awful lot of things), suggested much more. Any writer – literary or musical – will tell you there is something of themselves in their work and their performance. But the Hayes Sisters evidence it with such an unpretentious honesty that within a few bars of the first song or their first self-deprecating observation, throw away personal disclosure, family joke, that you feel you know them. And I mean really know them. They weren't just sharing a new album, they were sharing a lifetime of events, values, beliefs, experiences in their writing. There's a couple of hundred people in the hall but as you observe them and their natural charm, skill, musicality, they make you feel completely at ease. Why? Because they are. Their honesty is a breath of fresh air and you soon become to learn that they are totally relaxed in their own skin, their own lives and their own music. The great skill of any performance art is to draw you in to the world of the performer; you cease to become an observer and become immersed in the experience. And they expertly and surreptitiously draw you into their world with a musical style that crosses genres at times and which makes it all feel like you have just sat in a lounge with three friends who have welcomed you in with warmth and genuineness; made you kick of your shoes, poured you a large one and in this instance, shared a lifetimes worth of highs and lows, boxed up in an original song and wrapped up in a lyrical ribbon.
There is one artist that is internationally recognised as one of the greatest showmen, one of the greatest songwriters and greatest performers that has ever lived, that man is of course; Freddie Mercury. It is one hell of a hard task to fill Freddie's (white) boots, but tonight; Joseph Lee Jackson was up for the challenge at Manchester's Palace theatre in Mercury - The Queen Tribute.
To an almost full capacity, the audience were eagerly waiting excitedly to sing along to all those classic Queen songs we know and love and they weren't disappointed as 'Flash' and 'the Seven Seas of Rye' kicked us off for a night of Queen entertainment.
I first heard/saw the "Sisters" when they were performing/recording with Mr Buble but, The Puppini Sisters are an English (I had no idea!) close harmony vocal trio formed in 2004 by Italian-born singer Marcella Puppini. She called on English singers 'original Puppini red head' Rosana Schura and Kate Mullins, among other members through its lifetime, to join her. Although the three are not related, the name was chosen in tribute to The Andrews Sisters. They all met at the same music college, but their résumés were very different: Kate (the blonde) had sung in the heavy metal band Killed In Action; Marcella (the brunette) had recorded the dance hit 'Revolution' after serving time in a punk group; and Rosanna came from a classical background. Rosanna left the group previously and has recently returned for just a few dates on this 12th anniversary tour and her final date was tonight - we were honoured to have her there.
Subcategories