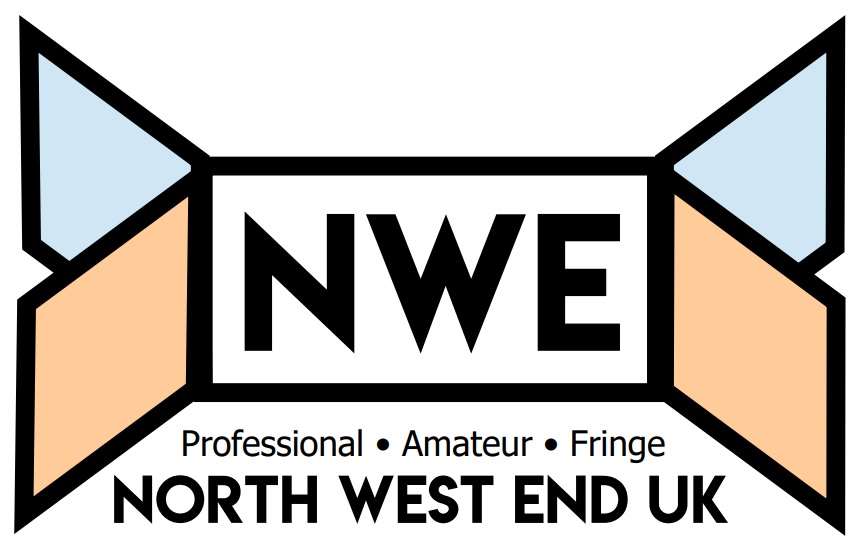 Oh, What a Night! If you love Frankie Valli and the Four Seasons, and think that the cast of popular West End Musical Jersey Boys are the best thing since sliced bread, then "Let's Hang On!", a tribute bands to excel any other Four Seasons tribute band, will blow your socks off!
These guys deliver hit after hit from opening song, ironically enough LET'S HANG ON, to encore of, yep you guessed it, LET'S HANG ON, you will be Beggin' for more by the end of the show!
Jonathan Antoine shot to fame after becoming an overnight sensation as one half of the classical duo Jonathan and Charlotte, as part of series six of popular ITV show Britain's Got Talent in 2012.
Jonathan, a classically trained tenor from Essex, once again proved to a shocked audience that you should never judge a book by its cover when he first braved the judges on BGT. He received a standing ovation with the duos rendition of "The Prayer". Despite coming second in the shows final, Jonathan some rose to fame as a successful solo artist and has gained a loyal fan base. It is hard to believe that Jonathan only very recently turned 21 as he has the stage presence of a much older, established artist that has had decades of performing to large audiences.
Westrock promises a night of "hit after hit" from legendary artists such as The Eagles, Fleetwood Mac, Steely Dan, Toto, The Doobie Brothers (or as their Facebook page reads - "The Doonie Brothers"), Journey, America, Santana and many more.
I have to say that with such a title, and with this being at The Palace Theatre, Manchester, I rather expected it to be a play or documentary interspersed with examples of their music, rather than what I was presented with, a pop concert tribute act which played their music in chronological order.
Well actually it was a little more than just that. They did provide snippets of background information to some of the songs of this famous duo. It was minimal, but what they did say was interesting and informative and was amplified and exampled by the addition of a large projection screen behind them which throughout the whole evening was awash with images, newsreel footage and cinematic footage relevant to the song or the era, and showed many photos of them at the different stages of their career in studio or candid pictures. In fact for me, the screen became my point of focus and the most interesting thing, since without it, I would have been sitting through what would effectively have been a folk-rock concert.
Fans of the 1996 film Brassed Off starring Ewan McGregor and the late Pete Postlethwaite will find much enjoyment seeing the Grimethorpe Colliery Band live in concert. Performing beloved music from the film such as March: Death or Glory by R. B. Hall and Finale from William Tell by Rossini, the band did not disappoint and reminded the audience exactly why we love the film so much; for the music!!
It doesn't take a connoisseur of music to recognise the incredible musical talent within the band. Particular stand out performances from principal cornet player Roger Webster, co-principal cornet player Jamie Smith, principal euphonium player Michael Dodd and solo baritone player Michael Cavanagh highlighted the band's strengths even further, leaving the audience completely blown away.
The Manchester Mid-day Concerts Society invite artists to perform one-off concerts for them which are held, not at mid-day as the name would suggest, but at ten past one in the afternoon. These concerts have now become a regular and familiar event at The Bridgewater Hall in Manchester. The advantage of an afternoon mid-week concert is that you are guaranteed a good seat. The disadvantage of an afternoon mid-week concert is that you are guaranteed a good seat! Mind you, saying that there must have been about 300 members in the audience this afternoon. I did notice however, that I was undoubtedly the youngest!
If you are looking for a concert of great songs from the world of Musical Theatre superbly sung by four of Britain's top Musical Theatre performers, then you couldn't go far wrong with this afternoon's offering.
The setting was the Bridgewater Hall in Manchester, the second of 5 dates on this whistle-stop tour, the orchestra was The Manchester Concert Orchestra under the baton of Richard Balcombe, and the whole spectacle was produced by Raymond Gubbay.
Jools Holland and his Rhythm and Blues Orchestra put on a show of such matchlessness in today's world.
I enter the theatre and look for my seat in the near dark; below the stage watches me like a giant blue omni-seeing eye. The crowd is a mix: every generation is chattering excitedly, from grandparents, to mum and dads to their kids. In some ways, it mirrors what is to come. Jools' world famous big band could be one of jazz's longest running stage families: a collection of friends and relations, like-minded, jazz-souled artists who at some point crossed paths and decided that they liked the result. Jools' daughter, singer Mabel Ray also performs as part of the band.
Theatre goers and fans alike were in for a treat last night as the very well-known rhythm and blues singer, songwriter 'Alexander O'Neal' pays a visit to the Lowry to perform many of his well-known songs including: 'If You Were Here Tonight', 'Criticize' and 'The Christmas Song'. Alexander is well known for his to tough and husky voice which certainly brought a burst of positive energy in the theatre last night.
Alexander O'Neal has had a career spanning over 30 years and rose to fame in the middle 80's where he made his mark in the UK so originating Minneapolis, Minnesota is a wide stretch of listeners he attracted the attention of.
More than 70 youngsters, all students of Chetham's Music School in Manchester came together yesterday afternoon to perform some pieces of (mostly classical) music for us as we gathered in The Whiteley Hall; the schools own concert performance venue.
These students came from The Lower School and so were all aged between 8 and 13, although from seeing them yesterday, I would say that most were towards the younger rather than the older end.
If you like brass band music, then you couldn't get much if any better than the famed Grimethorpe Colliery Band. With a list of accolades as long as your arm, including the four times winner of the British Open Championships, you just know that you will be listening to some of the finest triple-tonguing there is! And of course they did not disappoint! Excellent musicians playing some extremely difficult music effortlessly and sublimely!
Subcategories