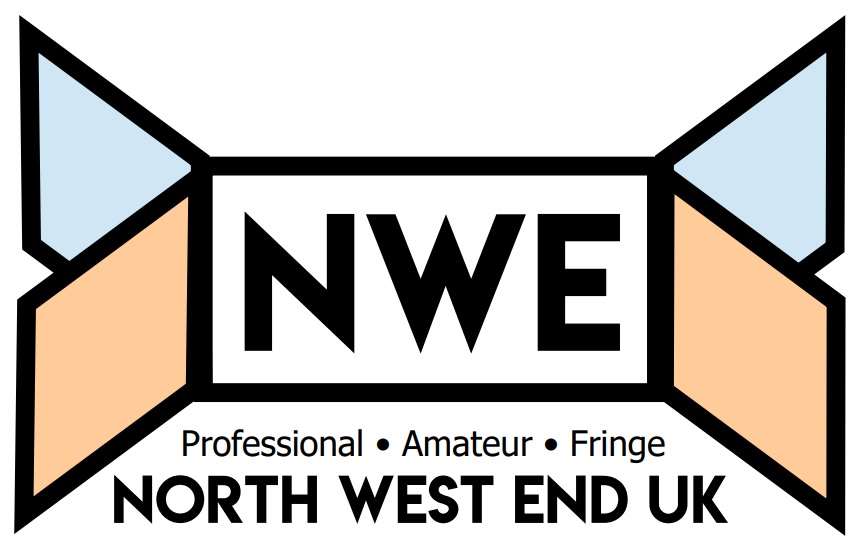 I have never been to the Waterside Arts Centre before, and before starting this review, I wanted to say what a lovely little theatre it is! I have also never encountered the two groups that performed tonight, nor did I really know much about their music, and so it was something of a baptism of fire to review this performance. But it was a thoroughly enjoyable evenings entertainment.
Once again I was honoured to witness the latest tour from The Lancashire Hotpots as they played the Oldham Coliseum tonight on their first visit to the venue. Clearly this was a popular choice with the auditorium virtually full creating an atmosphere in the theatre like one I have not witnessed there for a long time. This comedy folk band from St Helens remain at the top of their game bringing their "Now't Like The 80's" tour to Oldham.
After the sudden death of David Gest in April 2016 there was uncertainty that the tour would go on but fortunately for fans of soul it has....and what better tribute to a man who himself chose the name of the tour. This was after a mix up on TV's reality show, Celebrity Big Brother, Angie Bowie had been given the news of David Bowie's death and as David Gest was unwell in the house at the time, a housemate misheard that David was dead and mistakenly thought it was him. Of course Gest would find this highly amusing, hence the tour name.
The Junior RNCM is a Saturday school for those still in full-time education to give talented students the chance to work and train with one of the most notable music establishments in the world. Primary children join the Foundation Course which has a shorter day schedule, and gives these youngsters a basic grounding and knowledge of what it would be like to study full time with the aim of becoming a professional musician. High school students up to the age of 18 are in the main Junior section and have a full day's training every week during term times, and enjoy coaching from the same teachers who tutor full time RNCM students.
It is with a disappointed recollection that I begin to write this review. As much as I would rather not dwell on the behaviour of the audience members around me, I feel I have to mention it as it had a big impact on my experience of the show as a whole. Being sat directly behind a group of men who may as well have been at the pub with a Pink Floyd CD on in the background was very trying. If they weren't continuously talking, they were up and down to the bar every two minutes and the constant disturbance of the entire row became very tiresome. When you're just trying to lose yourself in the music, it really is frustrating.
As part of the Halle Orchestra's Summer Concerts Series, this evening's concert was dedicated to the music and songs of the wonderful world of Musicals. Musical Theatre thankfully has been seeing over the last few years a huge resurgence of interest following a decline in the number of new productions and new Musicals being produced in the 90s. This is perhaps due to a rather strange breed of Musical, very popular now - the Jukebox Musical. But whether you like that style or not, it is, I believe, responsible for the huge popularity come-back of Musical Theatre genre in general.
On another wet Manchester Thursday evening, we had the pleasure of attending the beautiful Royal Northern College of Music's moodily blue-lit concert hall for The Fifteenth Annual '3 Bands' Concert, featuring the talented youth bands of Wigan, Bolton and Astley, hosted by Greater Manchester Music Hub, incorporating Wigan and Bolton Music Services.
The 'Rush Hour' concerts are a new innovation for Chetham's School, and aim to give city workers chance to relax from the day's graft before catching the train home to face the reality of family life! They start at 5:15pm and last approximately 40 - 50 minutes, and are held in the new building opposite Victoria Station.
Today's concert was performed by students who are studying Jazz, and had compiled a concert to show off their respective skills.
The show begins with a grainy film of Elvis Presley at the very start of his career at the Sun Studios, (he first approached them wanting to record a song for his mother, 'My Happiness' which was produced for four dollars) Realising his potential Elvis was signed up and released 'That's All Right Mama' in 1954 which was performed tonight by Mario Kombou. Kombou has been performing as a tribute to Elvis for over 20 years and has trained as an actor and starred in the West End musical Jailhouse Rock as Elvis's character Vince Everett as well as television and film productions.
What can I say? It may have been Too Darn Hot for a Summertime concert but as soon as the piano, bass, brass and Drum Boogie with Some Stuff Like That There it was Almost Like Being In Love, and when you started to Sing Sing Sing you too Soon had All Of Me, so Let's Face The Music And Dance!
The Sons of Pitches were one of the acapella choirs who featured in Gareth Malone's television programme The Naked Choir in 2015. They won – and rightly so.
Tonight's performance was sheer joy from start to finish and the level of talent this group possesses is completely off the scale. It is a long time since I have willed a show not to end but I did tonight.
Subcategories