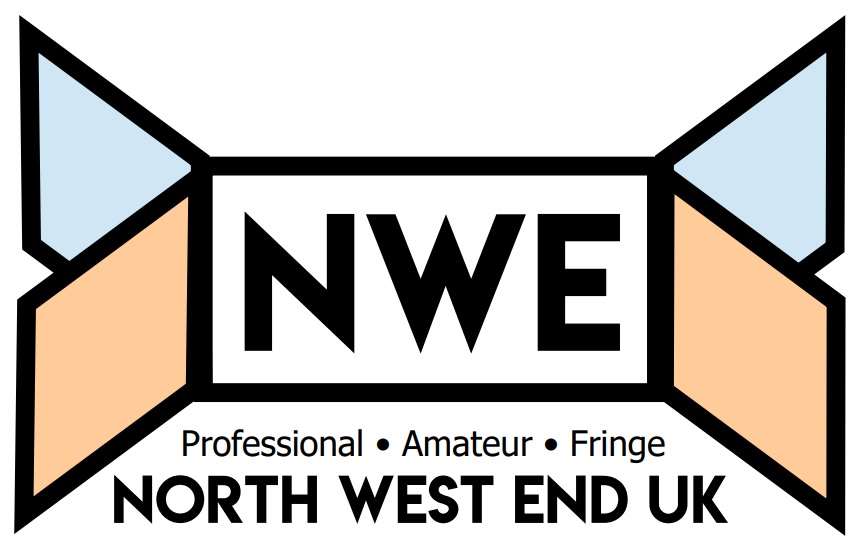 The Overtones (known previously as Lexi Jo) auditioned for the X-Factor in 2009 when there were four of them. They then became a five piece band and renamed themselves The Overtones. Their style is doo-wop 50s mixed with some pop songs. Whilst working in their painting and decorating company on London's Oxford Street (they formed the company so they could work together and practise singing at the same time), they were spotted by a talent scout from Warner Brothers and the rest is history.
Tonight was the first night of their tour: "A Christmas Party with the Overtones". Before they even came on stage, the audience (mainly ladies of a certain age it has to be said) were in a high state of excitement - complete with Santa hats, Christmas jumpers and so many sequins that people's retinas were at risk of being burned out.
This is an evening celebrating 35 years since the release of the iconic film, Breaking Glass, the Story of a new wave (post punk) band in the early Eighties, from their humble beginnings to their fifteen minutes of fame, to tragedy, break ups and inevitable break downs. Hazel O'Connor starred in the film, as Kate, and was nominated for a BAFTA award and wrote/sang the soundtrack album. The evening will feature the film in its entirety (I wasn't expecting that!) followed by a short question and answer session (or that!) and then the show: the whole of the breaking Glass album, in its entirety. (I was expecting that. The title of the tour sort of gave it away.)
If you are reading this review to try to decide to see Brit Floyd, I will tell you immediately, they are so much more than a tribute act. They empower their stage and fill their venue with the kind of real essence of Pink Floyd that can only be conjured by an immense love and respect for their namesake, and very, very hard work.
How do you define them?
To answer that, you have to define Pink Floyd, which is a tremendous feat in itself.
The nation took Jonathan Antoine to its heart when he made his first public appearance on ITV's Britain's Got Talent in 2012. The unassuming, shy, Tenor amazed the Judges and the audience with his outstanding vocal talent and was the runner up in the competition. He sang with his friend, Charlotte and they were immediately signed up by Simon Cowell. Two albums and a tour later, they decided to pursue solo careers and in October 2014, Jonathan's first solo album went to number one in the classical charts for three weeks.
This is Jonathan's first solo tour. It became very apparent that quite a lot of the audience have been to see him on every date of it. This is one popular singer with a very loyal (and in some cases, almost fanatical) fan base who simply love him to bits. He received a standing ovation for almost every song.
Soul Legends is advertised on its flyers as "The Feel Good Show of the Year" so as an avid soul fan I had high hopes for a great night.
The six main performers (three gents & three ladies) worked hard with numerous costume (& wig!) changes throughout the night. Their enthusiasm was evident throughout as they worked their way through the hits of Aretha Franklin, James Brown, Tina Turner, Michael Jackson, Barry White, Chaka Khan & many others.
In these times of nostalgia, it appears many 'has beens' are sharing their lives through the art of word in the form of an autobiography or an intimate interview revealing the truths behind years of speculation throughout their careers. Some however cannot be considered 'finished' as their careers are still progressing and they may well be still in their prime.
Most people outside of Wales probably hadn't heard of Cor Glanaethwy until May 2015 when they came third in Britain's Got Talent. I watched them perform on the show and was very impressed so I was really looking forward to seeing them live.
Cor Glanaethwy comprises three choirs: a children's choir, an adult choir and a senior choir. Put all together, they make a pretty impressive sight and produce a pure, yet forceful sound. There are over 150 members.
A Multi-Platinum selling, double Brit Award winner who rose to fame after finishing in third place on the first series of British talent show Fame Academy - which was won by songwriter David Sneddon (Erm..sorry, Who?) - it is no surprise that Lemar is admired by millions for his silky tones and soulful tunes, but I am unsure where many of them were on Tuesday night (admittedly a difficult night to sell, especially with the two Manchester teams playing) as they certainly weren't at The Lowry's Quays Theatre which I found odd to be used, despite giving an intimate 'living room' feel to the Manchester show of his tour to celebrate his new album 'The Letter' out next month. Some would say 'It's Been a long Time'.
So, what do you get when you cross a Liverpool-born singer with a country-styled genre who lives in Ireland? The wonderful talent that is Nathan Carter of course!
On the second stop of his UK tour, after his birthplace, The Lowry's Quays Theatre welcomed this charismatic chap back for another sell-out stint, this time for two nights after the first sold completely within a matter of hours.
'Is there anybody out there wanna lend a hand to my one man band'. Leo Sayer is not disappointing in his recent tour performing classic hits from his long career which goes all the way back to 1974. Leo opened the show with 'Moonlighting' and 'The show must go on'. Both of which are two of my favourites and definitely went down well with the crowd who were already on their feet and participating after only minutes.
Well they do say "you can't beat live entertainment" and seeing a band, or in this case vocal harmony group, do their thing live on stage at a concert venue is possibly the best thing you can ever enjoy. This evening the beautiful gem that is the Stockport Plaza paid host to the classically-styled trio Blake and their eclectic mix of genres.
Subcategories