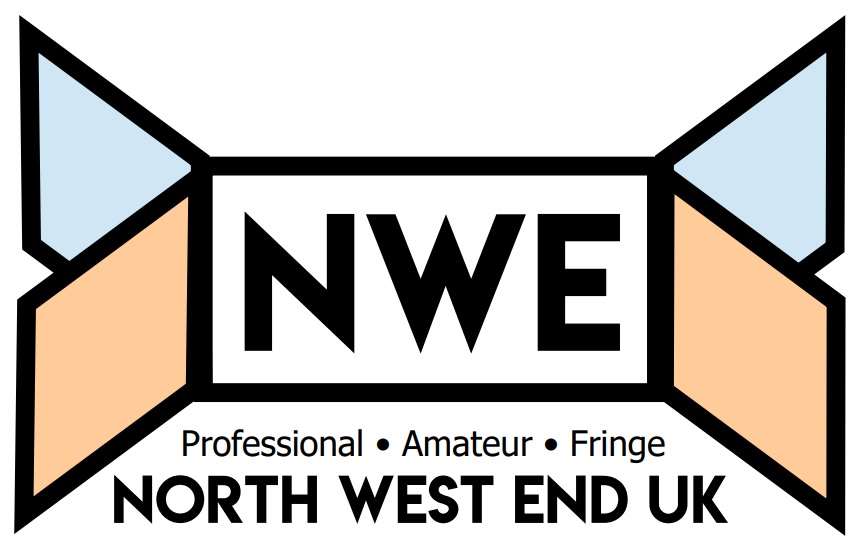 For most of us, we all have some sort of bucket list, a list of things to do or see before we die. I for one have a list of songs that I've always wanted to hear live, from Queen to AC-DC and tonight at the Classic Rock Show, a lot of that list got checked off dancing away in the Lowry.
The stage was set and the night kicked off with a fantastic rendition of 'Whole lotta love' and the standard just got better and better throughout the show.
Tucked away in a corner of Manchester University, the Martin Harris Centre hosts a regular lunchtime treat, performed by the talented students of the MU Music Society. The society itself is huge, and boasts a wide range of musicians and ensembles, performing over 50 concerts a year! These performing opportunities are invaluable for upcoming musicians, and the afternoon was fairly well attended by a mixture of fellow students and music lovers alike.
Not being a fan, as such, of The Bee Gees I made sure I was accompanied by someone who would be able to vouch for the authenticity and quality of the performances in this production at Theatre Royal Wakefield; I was well equipped with a mother in law who could arguably be Barry Gibb's biggest fan, remembering fond memories of this band of brothers right back to the 1960s. This was indeed the first thing that stuck me when entering the theatre and seeing the pre-show montage of Bee Gees interviews and rolling images of CD cover after CD cover on the big screen at the back of the stage, which stayed prominent throughout the performance: This production would span 50 years of incredible music making (and let's be honest it really was incredible) as you forget just how many number one hits these talented, high pitched, tight trouser, flare wearing, bearded men achieved in their careers; not just for themselves but also for a large number of other pop stars.
The Manchester-based Chinese Music Ensemble, Oriental Breeze, performed an hour long concert of music played on traditional Chinese instruments at St. Paul's Church in Sale, Greater Manchester this afternoon.
The ensemble comprises 14 musicians who all play a variety of instruments totally foreign to our usual and familiar Western ones. But what I did find rather incongruous and odd was that the ensemble included a cello. And oh how ugly the cello looked when placed next to these beautiful Chinese instruments!
Eagerly awaiting at the Lowry for Paul Carrack and onto the stage walks a solitary figure and announces he is Robert Vincent, puzzling as no mention of a support artist anywhere and picking up a guitar he launches into a song entitled Lady. This is followed by 5 more 'sad and depressing' so described by Vincent's own admission for the lyrics written and sung by him tonight…. But it has to be said it was far from depressing to be in the audience and be entertained by him for 30 minutes with songs including Light of the Stars and my particular favourite The Bomb. With excellent vocal and an obvious talent for emotional songs Liverpudlian Vincent is definitely going to be one to watch out for in the future.
But I digress…… onto the main attraction on stage this evening Mr Paul Carrack.
Swinging at the Cotton Club promises to be an "action-packed show celebrating the music, dance, and songs of the Cotton Club – New York City's legendary nightclub of the 1920s and '30s" and it certainly didn't disappoint. Featuring Jazz classics by the likes of Duke Ellington, Billie Holiday and Fats Waller performed by the Harry Strutters Hot Rhythm Orchestra, two excellent vocalists and accompanied by some incredible dancers this was an outstanding night's entertainment at Theatre Royal Wakefield.
After visiting the Stockport Plaza last year to watch Disco Fever Live I was very excited to return for their 80's smash hits performance. I must say I wasn't at all disappointed with the performances from the talented cast, however I did notice that they used the same layout and got gimmicks as last year to keep the show going so variety lacked for me personally. Although this would only be noticeable if you're a regular theatre goer.
"I'm feeling good." "Oh, what a night!" The opening and closing songs of a fantastic night in the musical company of the cheeky chaps that make up The 4Tunes.
The boys from North Wales, Bournemouth, Ireland and Sunderland treated us to an evening of musical theatre, swing, pop, acapella and so much more.
Having seen many tributes to the one and only Elvis I sat down expecting to be entertained by yet another run of the mill act..... How wrong could I have been?! This truly captivating show had my attention from the start. A Vision of Elvis was formed in 2009 and has been selling out internationally ever since. Rob Kingsley has the style the voice and the charisma to be worthy of him being recognised as "The Official European Champion" a title earned by winning Europe's Largest Tribute Artists competition, the ultimate accolade amongst tributes.
This was the second live Temperance Movement show I have had the privilege of attending. The last time I saw them was in December 2014 after their first self-titled album dropped, too much success, instantly captivating hundreds of thousands of fans in the UK and broader Europe. To date it has sold over 31,000 copies on CD and vinyl and is still the subject of countless fan clubs' discussions, blogs, and dedicated YouTube channels, updated nightly.
To find the second word used in the programme notes for a relatively unknown young opera singer to be 'extraordinary' is some starting point. But the evening demonstrated that sometimes, just sometimes, high expectations can be justified … and then promptly surpassed.
And make no mistake, The Liverpool Opera – Four Seasons team had pulled a blinder. Not only was this the UK debut for Chinese born baritone Yunpeng Wang, they had beaten Convent Garden to him and this will add to the compelling history that this performer is rapidly writing for himself. And it already makes fascinating reading.
Subcategories