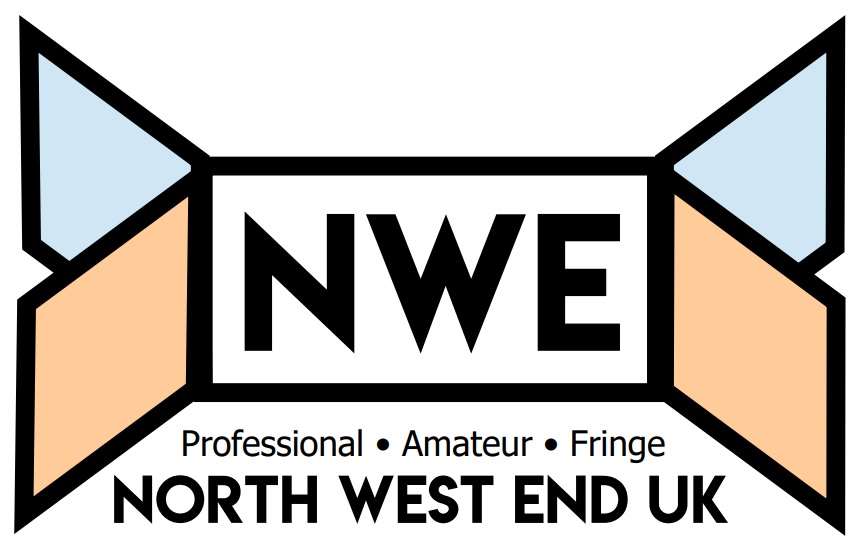 Shakespeare at the Tobacco Factory have gone from strength to strength since first forming as a commercial company in 1999 with an investment of over £30,000 and a plan to bring to the stage two Shakespeare plays every spring for five years. Although the first performances were poorly attended reviews were good and so began the success of the company, who in 2004 became a registered charity and are totally dependent upon attaining high audience attendance as they do not receive any core funding from local or national government. Fortunately, as was the case tonight, they manage to achieve over 90% audience figures at their performances.
William Golding's Lord of the Flies is one of the most iconic books of all time. So taking it to the stage always carries a risk, because people already know the characters. It's even more risky to have a group of sixth form students performing it.
As is the case with many performing arts courses, men are a rare breed. We all know Lord of the Flies is an all-male cast, but Arden School of Theatre have changed the gender of some of the characters. So this production is a predominately female cast. This does offer a unique spin on the classic tale.
Many people know Derren Brown from his bizarre and mind-boggling TV shows. His new show; The Miracle sees him performing in theatre venues across the country. After watching the show it's very clear to see how he got to where he is today.
The Miracle takes the audience on a journey and shows us that the power we have in our minds can shape and control our lives - we can stop feeling pain if we don't think it's there, we have more power than we think we have.
The Krazy Kat Theatre Company is currently touring the UK presenting The Very Magic Flute a splendid creation that is loosely based on Mozart's Opera. The classic story of the magic flute was brought to life by Jim Fish, Clare English and Kinny Gardener through puppets, props, music and of course magic.
Papageno the bird catcher, for the wicked Queen of the night, sets out on the quest alongside Tamino to rescue the Queen of the night's daughter Pamina. Armed with a magic flute and bells, the duo find the Princess at her father's (Sarastro King of the Sun) palace. After battles with monsters and sea serpents, as well as passing the three tests set by the King, Tamino is finally allowed to marry Pamina. Finishing with the good conquering evil finale.
The issue of immigration is quite a hot topic in the UK at the moment. Many people view immigrants as benefit grabbers and job stealers. However, not many of think about the situation they are trying to escape in their home country. Rights of Passage presented by Artemis Theatre tells the story of three LGBT people; how they were treated for being gay in their home countries, and what they had to go through to claim asylum in the UK. It is important to note that these are all true stories.
What an utterly HUGE disappointment! Totally underwhelming, this 'show' failed on almost every level!
First - allow me to conduct you to the advertising for this show on The Lowry's own website; "Get closer to the action than ever before as this interactive and explosive family show takes you behind the scenes of your favourite films to discover the science and secrets of creating movie magic."
In 2003 Britain invaded Iraq, citing that national security was under threat. Since then, evidence has come to light that Prime Minister at the time, Tony Blair unlawfully went to war, meaning that the soldiers who went there were there under false pretences. What's more, is that this war led to the collapse of Iraqi society and ultimately the formation of the terrorist group; Islamic State. The Chilcot report, due to published this year, aims to discover if Britain did unlawfully go to war with Iraq.
I have to admit to being somewhat surprised (in a good way) at Tom – The Tom Jones Musical at the Lowry tonight. I was expecting a romp through the back catalogue of Tom Jones' greatest hits as his journey through the decades was played out on the stage. What I saw was a beautifully crafted story of the Welsh icons life in more of a musical play than a traditional full scale musical.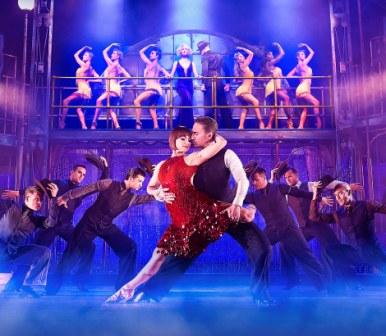 Just over a year ago Dance 'Til Dawn burst onto the stage down the road at the Opera House to almost universal 5 star reviews.  Now the show has returned to the area even more polished and slicker than before, if that's possible?  It was also nominated for an Olivier Award in the Best Entertainment and Family category.  A year on the road including a West End run certainly hasn't resulted in one bit of fatigue.
Fusing Big Band hits, dance, romance and comedy into a smash hit spectacle, the show transports you to the seductive age of Los Angeles in the 1940's.  In the midst of a Hollywood film shoot leading man Bobby Burns is murdered and a romance develops between beautiful starlet Sadie Strauss (Flavia Cacace) and handsome Tony DeLuca (Vincent Simone).  As a plot to frame Tony unfolds, the duo use their flawless footwork and spellbinding choreography to Tango and Quickstep their way out of trouble and into each other's arms.
Set during a heat wave on a rundown council estate, this emotive and truly real story by multi-award winning Northern writer Jonathan Harvey, follows troubled teenager Jamie whose dislike of football is reason enough for his classmates to bully him at every opportunity. Living with his single mum, Sandra, he finds himself infatuated with the boy next door and his classmate Ste who is living with his alcoholic father. One night Ste is beaten so badly that Sandra takes pity and lets him sleep over, top-and-tailing with Jamie. Much to his delight, Jamie is able to provide Ste with the comfort and reassurance he craves and also a little back healing massage with some peppermint foot lotion. There we see their fondness blossom and this clearly resonates with those who too struggled themselves to keep their emotions and 'lifestyle' behind closed doors and in their hearts.
On the 5th May the sensational Yamato Drummers arrive at The Lowry to delight and astound you with their brand new show BAKUON.
Seen by over six million people worldwide to date Yamato's acclaimed performances of authentic Japanese Taiko drumming awakens all 5 senses.

Book now before it's too late for this one time only show at http://www.thelowry.com/event/YAMATO-drummers