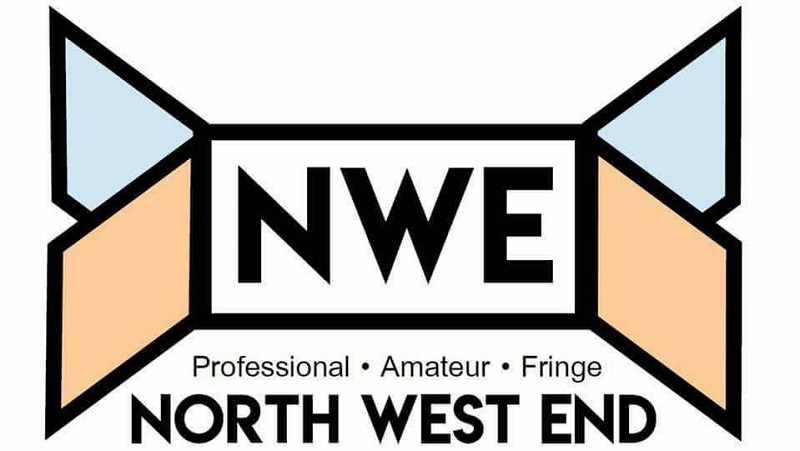 If you thought you knew the story Dracula, then think again. Exeter based theatre company; La Navet Bete are on a mission to retell the 'real' story of Dracula. Abraham Van Helsing is a Dutch Professor who is outraged that the publication of Dracula has been presented as fiction. Van Helsing also acts as the narrator of the play. He clearly states at the beginning that the play is not meant to be comedic or for entertainment. However, what follows is an exact contradiction of the Professor's words.
This innovative and unique piece of performance art contains small mysterious that swallow up big mysteries. A seamless mix of illusion, aerial arts, contortion, mechanical marvels, music, dance, and mime that transports us to another hallucinatory world.
This evening was split into two separate but interlinked plays, both of which were directed and choreographed by Arthur Pita.
The first of which was Stepmother, set in a surreal and darkly menacing world based on Grimms' fairy tales, the opening scene being the funeral of Snow White, complete with glass coffin and mantilla bedecked mourners.
The Great American 80's Soap Opera by Vertigo Productions tells the story of Valiants Point, a soap opera that's on the verge of being cancelled after viewing figures start to drop. Producer Dick Eisenberg (Stu Reeve) appoints clueless Darren Riley (Paul Worrall) as the new writer of the show in hope to win back viewers.
So when you go along to a show knowing its roughly classed as a circus performance and then you are confronted by a bunch of blokes dressed in Hawaiian style shirts and shorts, looking more like a group of mates out on a stag night, it suddenly hits you that The Race Horse Company's latest act is going to be full of surprises. No sequins, make up, glitter or lycra here!
1956 Entertainments make a rather brave step in staging a dark, non-musical version of the Dickens classic; Oliver Twist. Not only that, but they have cast a female (Emma Fernell) in the title role.
Upon entering the theatre you get the sense that this isn't going to be any normal production of Oliver Twist. The cast are already waiting for the audience as the doors open, with creepy music playing it almost felt as if I was entering a haunted house.
It's always going to be a tall order; to condense the life of Casanova into a 2 hour dance performance but when you find out; this is Kenneth Tindall's first full narrative for Northern Ballet and the show is inspired by Casanova's original memoirs; you soon realise that if anyone can pull it off, it's going to be this production.
We went into this performance, with no idea at all of what to expect. The descriptions were vague and after seeing Scanner, I can understand why. It really transcends explanations.
Scanner is a digital sound artist and for the first 45-50 minutes of the evening, we were shown some artsy films, with Scanner creating and "performing" the digital score live. I say "performing" because there was not really anything particularly performative about it. In fact, aside from some knob twiddling and rhythmic head bobbing, there was not a whole lot of indication as to what he was doing - for all we knew, he could be playing Solitaire on his computer set up.
A young couple with their lives ahead of them. A stroll home from a night out. A mugging that goes horribly wrong, leaving a grieving widow and her murdered partner trapped between this world and the next. Yep, folks, it's Ghost - a beautiful story made famous by Demi Moore and Patrick Swayze in the 1990 film and then reworked into a musical.
Bubbemeises is Yiddish, it translates simply as a grandmother's story, a tall story; and what a fantastic, funny and genuinely honest storyteller Nick Cassenbaum is in this, the first night of his UK tour of Bubble Schmeisis.
Writer and Performer Cassenbaum invites you to join him in the Canning Town Schvitz, East London's last authentic bath house. A place where you cleanse your mind and clean your touchus!
Michael Morpurgo, children's laureate in 2003-5 and the writer of Running Wild, based his book on distant memories he recalled of a young girl carried to safety by a beach elephant during the Tsunami that hit Phuket, Indonesia in 2004, although his book features a young boy. Samuel Adamson is the man responsible for adapting the book to stage and what an incredible story is told and recreated in this adventure with disasters and the consequences of destruction by natural forces and at the hands of man. Tragedy, loss, hope and a young girls desperate battle for survival as she encounters wild animals and profiteering poachers as she seeks safety.