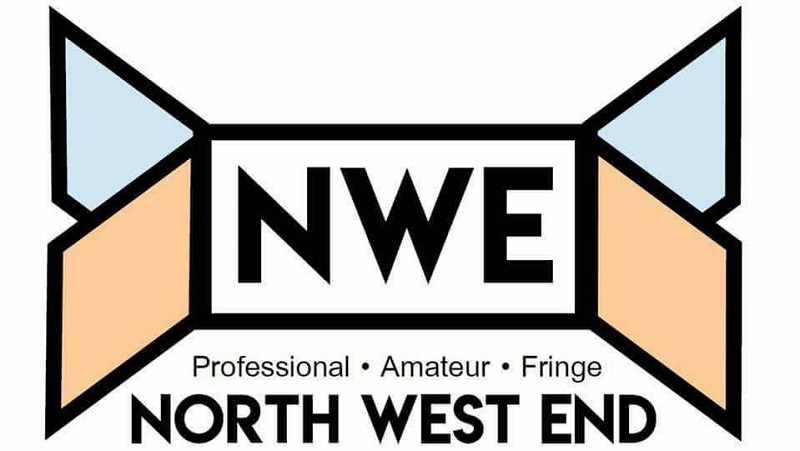 A Dark and Atmospheric Murder Mystery heralds the New Year
Carlton Players open their New Year at the Little Theatre in Birkenhead with a production of Agatha Christie's 'Love From A Stranger'. Not knowing too much about this piece, I was pleased to meet up with director Elaine Louise Stewart who informed me that the play is in fact a 1936 stage adaptation by Frank Vosper of a short story by Agatha Christie, 'Philomel Cottage', which dates from 1924. It was described at the time as a 'brilliant terror play' and which led to some stage, film, and radio adaptations in the 1930's and 1940's, including a run on Broadway. A little more research reveals a further radio dramatization in 2002 and a couple of low-key stage productions but then the trail, in true crime-writing style, goes dead and it is left to Stewart to put me out of my misery and provide an overview of the story.
After his success and enhanced exposure on the latest series of The X Factor, where he got through to the Bootcamp stages under Sharon Osborne, twenty-eight-year-old Ryan Wilkins was invited back to perform at the live final in Wembley Arena and will now be presenting his first headline gig in his hometown.
North West End was once again thrilled to be invited over to Sheffield to witness the final stages of rehearsal for Manor Operatic Societies annual pantomime which is set to be performed at the magnificent City Hall in Sheffield from the 27th December until the 8th January 2017. This year they are presenting Jack and the Beanstalk, and from what we saw in the rehearsal room it is set to be their biggest ever production.
Friday 10th - Saturday 18th February 2017
Celebrating LGBT History Month in Manchester.
Tickets from £3 plus free events and exhibitions.
2017 is an important year in British LGBT history as it marks the 60th anniversary of the publication of the Wolfenden Report that recommended that homosexual activity should no longer be a criminal offence. It also marks the 50th anniversary of the decriminalisation of homosexuality.
The Players Theatre in Cheadle Hulme present their latest play The Anniversary by Bill MacIlwraith this November. This black comedy runs from the 19th – 26th November at 7:45pm and promises to continue their superb 2016/17 season.
A Reinterpreted Production for the Modern Audience
Brimstone Theatre's Autumn production is the legendary tale of 'Doctor Faustus' by Christopher Marlowe. This Elizabethan tragedy is an amazing and subversive story of a man who sells his soul to the devil exchanging 24 years of omnipotence for eternal damnation. The play was Brimstone Theatre's first foray into theatrical production in 2014 and following its success and that of their subsequent productions, including more recently their sell-out of Wilde's The Importance of Being Earnest, they have decided to dust it off and play it to a wider audience. The timing is somewhat apt given Marlowe's recent public accreditation with co-writing several Shakespeare plays, which was always one of theatre's worst-kept secrets.
********** BIG ANNOUNCEMENT **********
A One Night Stand are happy to announce our first event:
Coming this December 14th, West End leading lady Kerry Ellis joins us for an intimate evening of musical theatre.
A13 Acting Company and North West End LIVE! are proud to present "A Bit of French", a series of one act rehearsed readings, none of which have, as yet, received a professional UK performance. Each play will be performed at the iconic Briton's Protection public house in the heart of Manchester each Monday night throughout November starting at 8pm prompt. This mini festival launches on the 7th November with "Portrait of a Woman" by Michael Vinaver.
Ben McKelvey joins The Overtones 20-date UK Christmas tour
Brighton-based artist Ben McKelvey has been announced as the support act for The Overtones 2016 Christmas tour. The singer-songwriter who recently opened 17 arena dates for Wet Wet Wet prepares for 20 dates around the UK with the vocal-harmony group who regularly fill City Hall's and large theatre's as they tour.
Fresh of their win at The Greater Manchester Fringe Awards for the hit play Porno Chic that picked up the award for Best New Drama and Nominated for the Write for the Stage Award, Manchester's most successful fringe theatre company Vertigo Theatre Productions are back this December with the brand-new drama 'Black Ice' opening at The Kings Arms, Salford on December 13th – 17th.
INTERNATIONALLY CELEBRATED LIVE BAND PINK MARTINI RETURNS TO THE UK TO CELEBRATE 21ST BIRTHDAY
FEATURING THE STUNNING VOCALS OF CHINA FORBES THE TOUR INCLUDES SOLD OUT LONDON ROYAL ALBERT HALL SHOW!
Subcategories