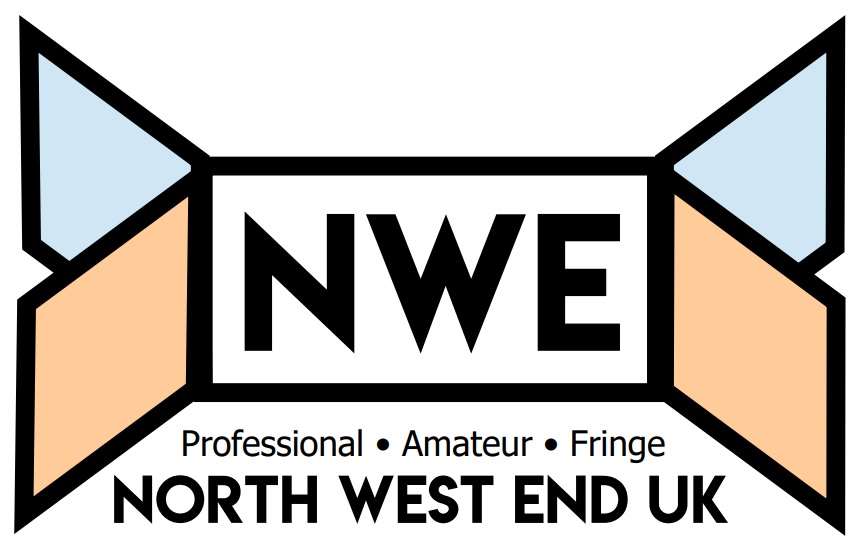 I feel very much overdressed this evening in t-shirt and a pair of jeans; while walking to the Empire Theatre in Liverpool city centre, unnoticed a lot of people in stocking and suspenders, my first thought was they must be cold, with pumpkins on sale and a frost in the air, it's a hell of a commitment.
Nina Simone had a musical career spanning nearly 50 years. In that time she recorded more than forty albums and became a prominent political voice as a Civil Rights activist. This production, a story about Nina Simone's musical and political career and how she influenced Josette Bushell-Mingo is at the beginning of a two week run at the Unity Theatre in Liverpool.
A Very Funny and Highly Entertaining Reinterpretation
Shakespeare's The Two Gentleman of Verona is one of his earlier, if not possibly first, works and is generally less well known and performed so it was a real delight to see this co-production between the Liverpool Everyman & Playhouse and Shakespeare's Globe coming to the Everyman following a national and international tour. This comedy of love, misconception and betrayal has been re-imagined under the direction of the Everyman's very own Nick Bagnall in the 1960's, a time of change in popular culture, with an accompanying musical (Leigh Davies) and visual (Katie Sykes) feast as we move between the easy-listening Verona to the modernity of Milan with the Outlaws in the forest suitably reinterpreted as hippies.
Sister Act, directed and choreographed by the Strictly Come Dancing judge we love to hate Craig Revel Horwood and starring The X Factor star Alexandra Burke, is a feel good, smile inducing, theatrical treat from start to finish.
The Secret Life of Mia, brought to us by the company La Banshee and performed by Amandine Vincent, is a poignant and confrontational piece of intimate theatre which immerses its audience into the daily struggles of a young woman suffering from an eating disorder. Amandine uses a combination of effective audio and site-specific material to give her story a truly authentic and believable feel, leading the audience to feel as though they were intruding on Mia's privacy and accessing a world that is kept shut away from society for fear of rejection, insensitivity and maybe due to a lack of understanding.
How do you define happiness? Is it a place? Is it a person? Or is it a number of smiley faces drawn on a white board when targets are reached in the work place? Tmesis Theatre pose this question: Is happiness bought, or can it really be found?
Riotous Comedy with a Modern Twist
Dominic Hill's revival of Sheridan's 1775 comedy of manners, The Rivals, is a joy to behold as it sets off a number of themes including love against money, old against young, and reason against emotion as, with a malapropism never far from her lips, Mrs Malaprop (Julie Legrand) looks to marry off her niece, Lydia Languish (Lucy Briggs-Owen), to Captain Jack Absolute (Rhys Rusbatch) with the endorsement of his father Sir Anthony Absolute (Desmond Barrit), a man used to getting his way in all things and assured in the knowledge that no good can come of teaching young ladies to read. As if to prove that point, young Lydia's head is indeed full of romance from reading books and she has set her heart on marrying the penniless Ensign Beverley, little realising that he and Jack are in fact one and the same.
The scene is set. It's the 1940s in Baltimore and an anxious cast awaits the opening night of their musical version of Mr Shakespeare's The Taming of the Shrew. In true theatrical fashion, not all goes to plan and the frivolity of the musical is outshined by the shenanigans that occur off stage, behind the scenes. Lilli Vanessi, played by the wonderful Jeni Bern, is starring in her ex-husband Mr Fred Graham's show, played by Quirjin de Land, who just so happens to take a fancy for the showgirl turned 'serious actor' Lois Lane, played by the beautifully talented Amelia Adams-Pearce. As if this wasn't dramatic enough, Lois's no-good gambler boyfriend Bill Calhoun, played by Alan Burkitt, has racked up a shocking amount of debt that he purposefully frames Mr Graham for, resulting in a not-so-intimidating pair of gangsters, played by the brilliant Joseph Shovelton and John Savournin, to collect his debt.
The Ticket to Write Festival is an annual showcase of original plays based on The Beatles. 2016 is the fifth year and tonight, Ace Drama Productions, brings us 'Drums Along the Mersey' and 'Shake It Up Baby'.
As Liverpool Comedy Festival enters its 14th year, this year it has launched Funny Looking Fringe which it describes as "fresh, funny and fine comedy with an alternative twist". With the brilliant Arthur Smith as patron of this new addition to the Liverpool Comedy Festival it promises a great deal. All of the performance included in Funny Looking Fringe take place in the charming 81 Renshaw Street, cafe by day, supporter of theatre and comedy by night. Beautiful art was hung on the walls of this small establishment in the heart of Liverpool City Centre and there was certainly a buzz in the air before the show began.
"Did you hear the story of the Johnstone twins, as like each other as two new pins? How one was kept and one given away. How they were born and they died on the self same day"