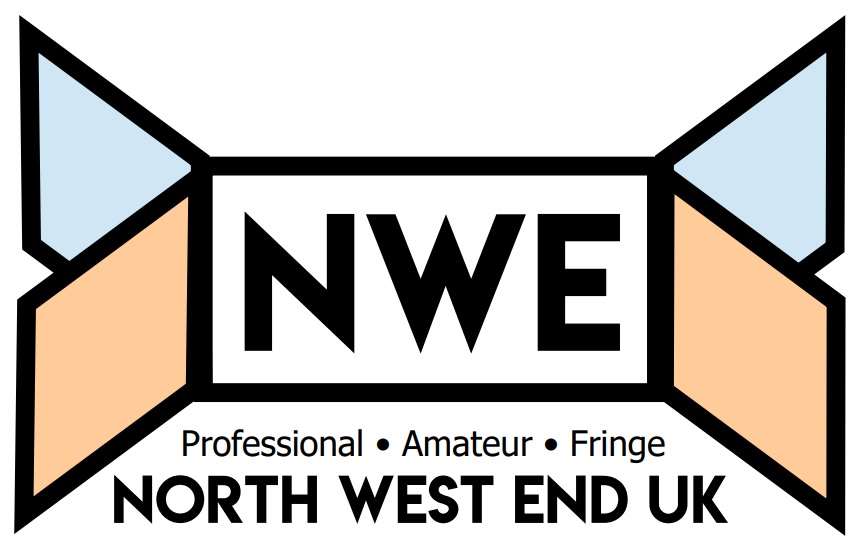 Adapted by David Wood and directed by Max Webster, Leicester Curve and Rose Kingston present Roald Dahl's The Twits - an interactive family-focused feast of fun!
The theatre was buzzing with anticipation as I took my seat, the audience consisting mostly of young families, their children chattering, eating and drinking. Into the audience came Jack Horner, Liz Jadav, Luke Johnson, Alex Chang and Charlotte Workman. Their focus was on the children, welcoming them and encouraging them to join in with the shouts and songs in the show.
It's a good time to be Joanne Clifton. After successfully sashaying her way to the Strictly Come Dancing final with Ore Oduba where they both managed to score the prestigious glitter ball, she now stars in Broadway's award-winning musical comedy, Thoroughly Modern Millie. Her dance and choreography skills which audiences have witnessed on the BBC show are unquestionable; however, she surprises audiences by equally shining vocally as well with admirable effort and ease. Starring alongside well known soap star actress Michelle Collins, Clifton brings charm and hopeless innocence to the character of Millie Dilmount; a small-town Kansas girl with big dreams of moving to New York, marrying a rich man and like any fairy tale, live happily ever after.
As the news constantly reminds us immigration is a global issue; from Trump and Trudeau's contrasting statements, to the Dubs scheme and the Stoke by-election, everyone seems to be debating the plight of asylum seekers and declaring their own position. Amongst this melee, Glasgow Girls feels incredibly current and vital, exploring a pressing issue with humour and insight as it attempts to challenge audiences beyond stereotypical interactions and reactions. The fact that this musical is entering its fifth year indicates how far we are from finding a solution to one of the biggest contemporary problems facing the world.
It's December 4th 1956 in Memphis, Tennessee, at a small recording studio called Sun Records. We meet the owner Sam Phillips (Jason Donovan) and one of his artists Carl Perkins (Matt Wycliffe), in session. Carl's brothers are playing bass and drums with Sam's newest signing at the piano, Jerry Lee Lewis (Ashley Carruthers). Another Sun Studio artist pops in, Johnny Cash (Robbie Durham) and the creativity increases. Finally, with his girlfriend Dyanne (Katie Ray) arrives former Sun Studio artist Elvis Presley (Ross William Wild). What follows is an evening that went down in history. A jam session that was never repeated, from a quartet of talent that was later dubbed the 'Million Dollar Quartet' by Memphis newspaperman Bob Johnson the following day.
Jane Austen's classic exploration of regency relationships arrives at the Liverpool Playhouse this week. The show is a touring production of Regents Park Theatre's open air production (referenced in the leafy panoramic projection that wraps the stage) which transfers well to the Playhouse; where the grandeur offstage enhances the opulence onstage. Max Jones's impressive rotating set dominates the stage, the wrought iron creation echoing the gates of Regents Park and the two tier design allowing for the story's many changes of location.
A show you could watch 'All day and all of the night.'
This multi award winning musical tells us the story of how a small local band - The Ravens - became one of the 60s biggest bands - The Kinks. We were transported along the journey of brothers Ray and Dave Davies along with friends Mick Avory and Pete Quaife, from playing at school discos to having number one hits worldwide, including the many highs and lows they encounter along the way.
It takes a very special production to remain successful and continually sell out theatres for over a decade but that is what Brick Up The Mersey Tunnel (which I reviewed on 3rd February 2016) has done; in fact over the past 10 years, over 175,000 people have seen this play so it is little surprise that the pressure has been on writers Dave Kirby and Nicky Allt to provide a sequel.
'Oh, what a story, oh what a joy!'
We are taken on the journey from rags to riches of the Argentinian first lady, Eva Peron. From the moment the curtain went up we knew we were in for something special.
Originally a novel written by Roddy Doyle and then a film directed by Alan Parker, The Commitments has now become a smash hit, west end musical that has captured widespread attention from theatre fanatics. The story is set in North Dublin and tells the story of Jimmy Rabbitte, played by Andrew Linnie, as he attempts to assemble a group of young, working class musicians and singers to form a soul band. There is a political undertone throughout the show with the repeated mantra that 'the hardest working band in the world' were bringing soul to the working-class people. Although soul music is originally rooted in Southern America, The Commitments make it their own with an added raw edge that only the north of Dublin could bring.
Michael Flatley's name is synonymous with dance and for over 20 years, he has travelled the world selling out huge venues with his Irish dance show; Lord of the Dance.
From the shows humble beginnings opening at the Point Theatre in Dublin this show has travelled to every corner of the earth and has broken numerous records and won a wealth of awards and accolades. Now after 20 years of success, the show has been updated and reinvented in its current guise as Lord of the Dance - Dangerous Games.
A new year and a new challenge: an opera. I really enjoy the theatre, especially musicals and I have eclectic tastes in music, which includes the classical genre, but I have never been to an opera before tonight. What a sublime experience!
Scottish Opera's production of The Marriage of Figaro by Mozart, was a feast for the eyes, ears and emotions. This is a revival of the 2010 production, designed by Simon Higlett and Mark Johnathan and expertly directed by Sir Thomas Allen. This opera, in four acts, was first performed in 1786.