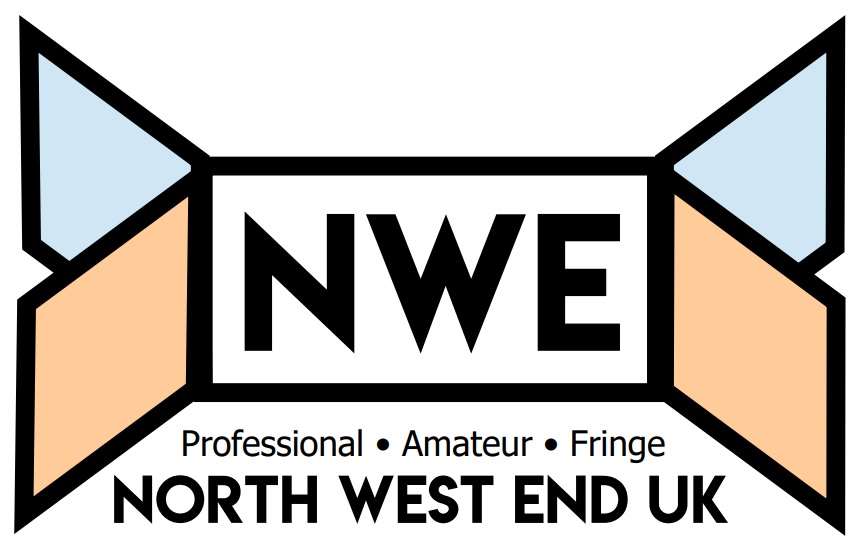 Church Blitz is multi award-winning Naughty Corner Productions fourth show, in association with theSpaceUK and Edge Hill University, and, as I'm coming quickly to expect from this skilled group, it doesn't let you down as we are taken through a blackly comic and often strangely surreal experience.
Hilarious and Hysterical Laugh-Out Loud Comedy
Not The Horse is Naughty Corner Productions second show and on the basis that all the audience were in stitches throughout, I can't wait to see their first let alone those that follow - and fortunately two of these follow later in the week.
Palestinian Actor Ahmed Tobasi is an enthusiastic and energetic performer who provides an absolute treat for the senses within his one-man production of 'And Here I Am'. He quite literally throws his arms open to the audience and welcomes them in. Grinning and wide eyed, he takes his audience through the narrative of his life story: a football loving child in a Palestinian refugee camp in Jenin in the West Bank; his first love; his friends; riding a motorbike for the first time; testing out an AK-47 for the first time…
Where some writers and performers may shy away from taking on the opposite side of the coin when it comes to war, director and writer, Hassan Mahamdallie's production took no such restrictions.
As we walked into the auditorium to find our seats, there was a screen at the back of the stage which had information on about Dr. Salvador Allende Gossin, who became president of Chile in 1970. This was useful, as it helped to place our minds to where they needed to be.
On the 50th anniversary of the 1967 UK Sexual Offences Act it is poignant to reflect on and celebrate the changes in modern society that allowed this musical to be staged. A gay romance in which the main characters are living their lives out loud and proud. With music and lyrics by Jerry Herman; book by Harvey Fierstein; sequins; high heels; feathers and huge dose of glitz, La Cage Aux Folles is without doubt the ultimate celebration of all things camp.
Could a 1948 film by Michael Powell and Emeric Pressburger possibly be recreated as a ballet and hold the interest of an audience in 2017, particularly someone like myself who has no real ballet knowledge? Quite simply.... oh yes, indeed it could! This latest creation of Sir Matthew Bourne performed this evening at the Empire Theatre Liverpool, had the audience captivated from the very first sound of the New Adventures Orchestra which included music of Bernard Herrmann and was the perfect accompaniment.
Everyone has a list of performers they wished they had seen live but were unable to because they were either before your time or you just never managed to get tickets; One comedian that I have always wanted to see live was the legendary Tommy Cooper.
As we enter the final weeks of the hugely successful and inaugural Liverpool Fringe Festival, Potentially Brilliant Theatre's devised creation was a catalyst of intimate drama and hard-hitting facts of a problem that is now stretching to the farthest corners of the world.
The Zoo Story is Edward Albee's first play, written in 1958. This one-act play, allegedly completed in just three weeks, concerns two characters, Peter (David Crosby), and Jerry (Stephen O'Toole) who meet in New York's Central Park.
Italian playwright Dario Fo (1926 – 2016) remains one of the most frequently performed playwrights although much of his work proved controversial and subject to censorship or reprisals by the authorities at the time of its writing. His wife, Franca Rame (1954 – 2013), was a leading actress and assisted in the writing of many of the plays they produced following their co-founding in 1958 of the Dario Fo-Franca Rame Theatre Company in Milan, with Fo as the director and writer, and Rame the leading actress and administrator.