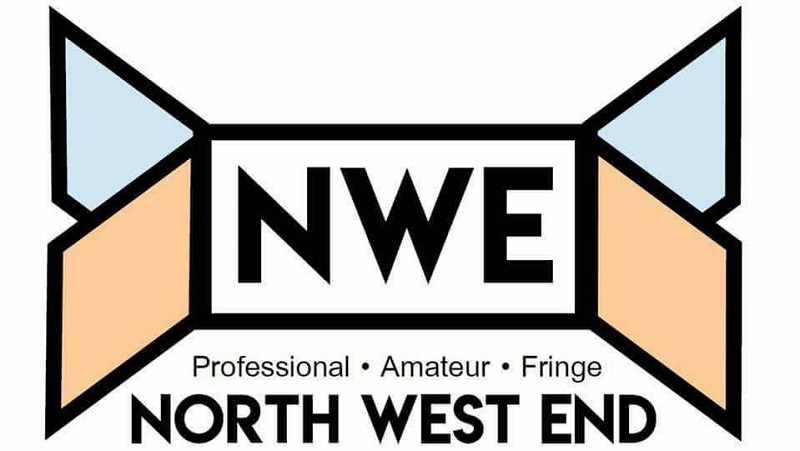 The opening was performed by the large orchestra who had been tuning up in the pit whilst the audience were arriving. From the get go, it was obvious that we were in the presence of expert musicians, and they played meticulously throughout. It comes as no surprise of course, especially from a company as renowned as English National Ballet, but their effortless playing still never ceases to amaze.
Lively and Topical, Funny and Chilling
Following the closure of their much-loved fringe venue earlier in the year, the Lantern Theatre team have returned with their biggest production, a revival of a black comedy which was first performed at the Playhouse Studio in 1997 and tells the story of the Liverpool People's Party and its call for Liverpool to be recognized as an independent republic by the UN, the EU, NATO and of course most importantly UEFA. All these organisations existed 9 years ago when writer Andrew Cullen penned this piece and whilst their respective futures look less than promising at the current time, any other topical references have been brought up to date in this production by director Margaret Connell which involves a cast of 10 playing some 30 characters.
Whilst a show about assisted suicide might not be the first choice for an evening of entertainment the cast of Assisted Suicide the Musical prove even the most taboo subjects can elicit a laugh. Liz Carr's humour-filled exploration of such a divisive subject lives up to the expectations that the inclusion of 'musical' in its title creates, adding another a-typical musical the ever growing list of British musical theatre productions exploring non-traditional topics (the National Theatre is currently hosting a musical about cancer!). Indeed, in the current political and global climate Assisted Suicide: The Musical expands its scope to comment on the culture of fear that we constantly inhabit as Carr – who many may recognise from Silent Witness – explains her stance against assisted suicide in this "TED talk with songs".
Not knowing much about The Full Monty before entering the theatre, (except of course the promised nakedness) I wasn't sure what to expect. Would there be an actual storyline or would everything else be lazy and overcompensated by the use of naked men? Would there just be a theatre of screaming women (and some men too) as I sit awkwardly and watch some random men take of their clothes for two hours?
The Rise and Fall of the Hamburger Queen, better known as Ashleigh Owen, the one woman act boasting four characters, who takes us on a journey of her life up until this very night. A hilarious night of comedic flare and dance routines which you'll remember for years to come.
Keep dancing is a full speed ahead, none stop evening of dance. The show is made up of a variety of dancers, including some TV dance stars and celebrity guests. Our guest this evening was Olympian and Strictly come dancing 2012 champion, Louis Smith. Smith appeared in four main dances throughout the evening and overall was a great dancer. I felt in his first three routines he lacked a little emotion and personality, perhaps due to nerves, being the first time in a new venue. I thoroughly enjoyed his fourth routine, a Charleston, which had all the fun and cheekiness needed for this type of dance. The show ran with some backing tracks but for the most had three live singers.
Act one began with some (if not all) of the characters in the auditorium, interacting with the audience. Personally, I'm not a fan of this type of opening, but I could see that the children in the audience were excited by it, and it was a good way of engaging them from the start. Therefore, when they did it again to open act two, I could accept it for what it was, and even enjoy the concept this time around.
I feel very much overdressed this evening in t-shirt and a pair of jeans; while walking to the Empire Theatre in Liverpool city centre, unnoticed a lot of people in stocking and suspenders, my first thought was they must be cold, with pumpkins on sale and a frost in the air, it's a hell of a commitment.
Nina Simone had a musical career spanning nearly 50 years. In that time she recorded more than forty albums and became a prominent political voice as a Civil Rights activist. This production, a story about Nina Simone's musical and political career and how she influenced Josette Bushell-Mingo is at the beginning of a two week run at the Unity Theatre in Liverpool.
A Very Funny and Highly Entertaining Reinterpretation
Shakespeare's The Two Gentleman of Verona is one of his earlier, if not possibly first, works and is generally less well known and performed so it was a real delight to see this co-production between the Liverpool Everyman & Playhouse and Shakespeare's Globe coming to the Everyman following a national and international tour. This comedy of love, misconception and betrayal has been re-imagined under the direction of the Everyman's very own Nick Bagnall in the 1960's, a time of change in popular culture, with an accompanying musical (Leigh Davies) and visual (Katie Sykes) feast as we move between the easy-listening Verona to the modernity of Milan with the Outlaws in the forest suitably reinterpreted as hippies.
Sister Act, directed and choreographed by the Strictly Come Dancing judge we love to hate Craig Revel Horwood and starring The X Factor star Alexandra Burke, is a feel good, smile inducing, theatrical treat from start to finish.