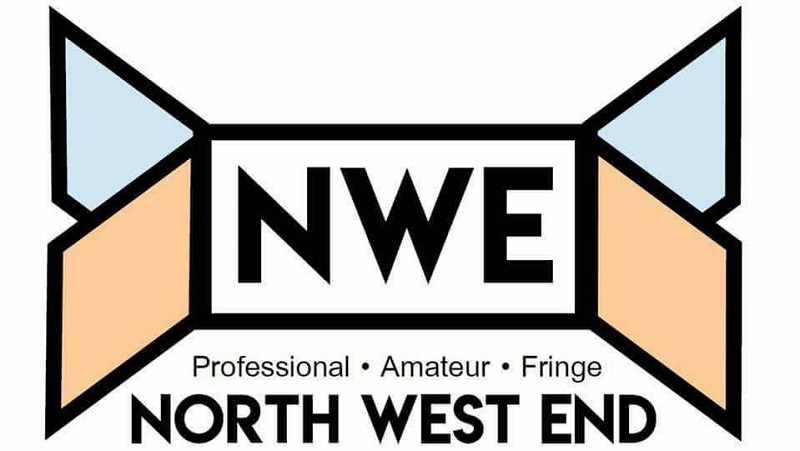 First performed at the Vaudeville Theatre, London on 3 April 2014 this show lasts around 2 hours 10 minutes including the interval.
Set in the opulent Buckingham Palace, the show focuses on the reputed 'difficult' relationship between the longest serving monarch and Britain's first female Prime Minister.
Based on the international best-selling book by Mark Haddon, The Curious Incident of the Dog in the Night-Time is a heart-warming story through the eyes of 15 year old Christopher John Francis Boone, whom on discovering the slain body of his neighbour's dog and becoming the ultimate prime suspect, sets upon an investigation to uncover the truth about the murder. He starts to write his "crime investigation" as a school project with the assistance of his tutor/support worker Siobhan (Geraldine Alexander) which much to Christopher's horror, she (Siobhan) suggests that he should turn into a play once completed. As he embarks upon his journey to solve the crime, he encounters a variety of new experiences - from getting on the wrong side of the Law, venturing out into his neighbourhood alone for the time (as he dislikes strangers, does not "do chatting", likes to be alone and finds people "confusing). A highly skilled mathematician, Christopher is determined to take his A-level maths despite only being 15 and already predicts that he will get an A*.
Although it has been open since May this was my first visit to HOME and I cannot remember ever being so impressed with a new building. As a complex it has everything that an Arts lover could possibly need, a cutting edge Art gallery, two theatre spaces, several cinemas and perhaps most important of all several bars! It really is a wonderful addition to the Cultural life of Manchester and long may it continue to be so.
Creating a show based purely on a story with the music of The Who's legendary album was never going to be an easy order but their guitarist took on the challenge and they began recording the album in 1968 when Pete Townshend wanted to incorporate what he was learning with spiritual guru Meher Baba into a musical art form, producing longer musical pieces. Tommy was born...
The Full Monty began its 2nd UK tour at the Blackpool Grand playing to an exuberant audience and it's like the show has never been away. Retaining the entire original cast from the 1st tour there were no first night nerves on show in this slick well-paced production directed by Jack Ryder.
Visit after visit to the Oldham Coliseum never fails to impress, the quality of their productions are always up there with the best to be seen in the West End or national tours. And now their latest offering, Hot Stuff has pushed the quality bar even higher! The cast, most of which have played on the West End are slick, well-rehearsed and can sure belt out a tune or two much to the delight of the press night audience.
The Family Way is a comedy drama adapted from Bill Naughton's play "All in Good Time." Also a 1966 film starring Hayley Mills and Hywel Bennett tonight a cast of 11 brought the story to life at the Octagon Theatre in Bolton.
The story begins in the home of Lucy and Ezra Fitton (Barbara Drennan and David Birrell) as they celebrate the marriage of their son Arthur (Harry Long) to Violet (Jessica Baglow). Following the evening where the drink flowed freely and Arthur had kept himself to himself, the happy couple retire to their room only to become faced with an awkwardness towards each other they hadn't expected, and they fail to consummate the marriage.
Based on the 1999 movie with the same name, East is East tells the story of a working class Pakistani family living in the heart of Salford in the early 1970s.
Chip shop owner, George 'Ghenghis' Khan, (Simon Nagra), expects his family to follow his strict Pakistani Muslim ways, but his 7 children, (6 sons and 1 daughter), having an English mother, Ella, (Pauline McLynn), understandably feel that they are more British than Pakistani.
Bagheads was presented by the Ard Knox Theatre Company, who specialise in discovering raw talent and inspiring people to do something worthwhile with their lives. It was started by Karen Woods a best-selling Manchester author who has penned 13 novels, when she decided to turn her books into plays. Directed by Lisa Carey and produced by Aaron Cummins, the thirty strong cast delivered an unforgettable performance tackling the taboos and consequences of the world of addiction.
They say variety is the spice of life and the Northern city of Blackpool remains one of the champions of this style of live entertainment. With many beautiful theatres scattered across its seaside streets, it is no surprise The Grand is named as such.
One of the late great giants of comedy is Tommy Cooper. Born in South Wales in 1921, to a Welsh recruiting sergeant in the British Army and his Devonshire wife, Tommy's talents and interest in performing and entertaining came when his aunt bought him a magic set. His brother David opened a magic shop in the 1960s so there was clearly a family interest.
Produced by Allan Scott and inspired by the 1994 film written by Stephan Elliott which instantly became a cult classic in both Australia and the UK, Priscilla tells the story of three friends; two drag queens and a transsexual, who travel together on a journey around the Australian outback. With miles to go and a show to perform, the three friends each have their own dreams to fulfil and embark on the adventure of a lifetime. It is a heart-warming show that, behind all the camp exuberance, has a meaningful story to tell which celebrates people who are different and who live their lives in an unconventional way.