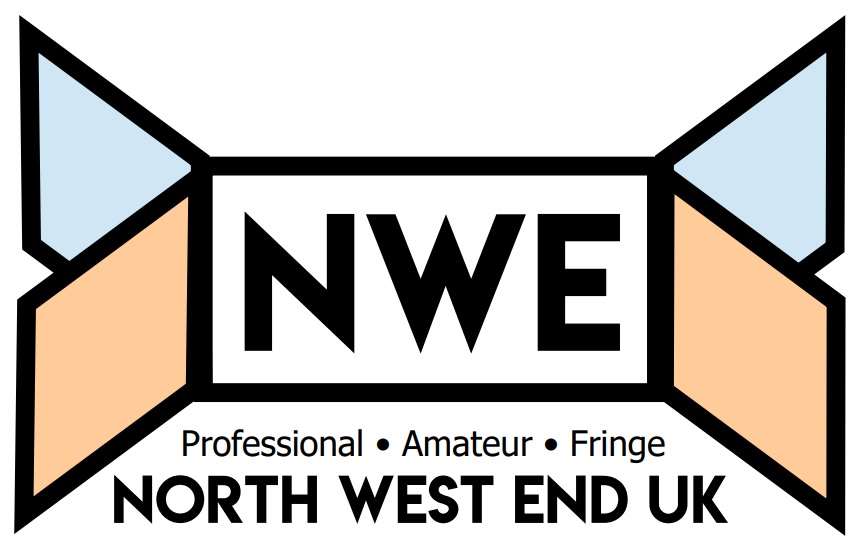 The Family Way is a comedy drama adapted from Bill Naughton's play "All in Good Time." Also a 1966 film starring Hayley Mills and Hywel Bennett tonight a cast of 11 brought the story to life at the Octagon Theatre in Bolton.
The story begins in the home of Lucy and Ezra Fitton (Barbara Drennan and David Birrell) as they celebrate the marriage of their son Arthur (Harry Long) to Violet (Jessica Baglow). Following the evening where the drink flowed freely and Arthur had kept himself to himself, the happy couple retire to their room only to become faced with an awkwardness towards each other they hadn't expected, and they fail to consummate the marriage.
Based on the 1999 movie with the same name, East is East tells the story of a working class Pakistani family living in the heart of Salford in the early 1970s.
Chip shop owner, George 'Ghenghis' Khan, (Simon Nagra), expects his family to follow his strict Pakistani Muslim ways, but his 7 children, (6 sons and 1 daughter), having an English mother, Ella, (Pauline McLynn), understandably feel that they are more British than Pakistani.
Bagheads was presented by the Ard Knox Theatre Company, who specialise in discovering raw talent and inspiring people to do something worthwhile with their lives. It was started by Karen Woods a best-selling Manchester author who has penned 13 novels, when she decided to turn her books into plays. Directed by Lisa Carey and produced by Aaron Cummins, the thirty strong cast delivered an unforgettable performance tackling the taboos and consequences of the world of addiction.
They say variety is the spice of life and the Northern city of Blackpool remains one of the champions of this style of live entertainment. With many beautiful theatres scattered across its seaside streets, it is no surprise The Grand is named as such.
One of the late great giants of comedy is Tommy Cooper. Born in South Wales in 1921, to a Welsh recruiting sergeant in the British Army and his Devonshire wife, Tommy's talents and interest in performing and entertaining came when his aunt bought him a magic set. His brother David opened a magic shop in the 1960s so there was clearly a family interest.
Produced by Allan Scott and inspired by the 1994 film written by Stephan Elliott which instantly became a cult classic in both Australia and the UK, Priscilla tells the story of three friends; two drag queens and a transsexual, who travel together on a journey around the Australian outback. With miles to go and a show to perform, the three friends each have their own dreams to fulfil and embark on the adventure of a lifetime. It is a heart-warming show that, behind all the camp exuberance, has a meaningful story to tell which celebrates people who are different and who live their lives in an unconventional way.
Barnum is one of the most complete musical theatre experiences I have ever had. There isn't anything this show hasn't got. From hilarious comedy which makes your sides ache from laughter to heart breaking moments which can't fail to bring a tear to your eye.
The show starts before the curtain rises on the circus tent with cast members roaming throughout the auditorium performing circus tricks and inviting the audience to join in. Juggling, balancing acts and hula hoop tricks are just some of the spectacles presented.
Inala is described as 'a zulu ballet...an exhilarating fusion of South African and Western cultures'.   This it certainly is, comprising the nine singers who make up Ladysmith Black Mambazo and nine dancers from The Royal Ballet and Rambert.
The curtain goes up and the whole cast are on stage, posed in darkness and silence. They then begin an eerily silent dance which is spookily effective, even without music.   Gentle piano music then begins and the ballet dancers begin to dance. Right from the start, you cannot help but be amazed by their stamina and strength which just appears to be so effortless (but I'm sure it isn't!).  
All aboard for Hannah Butterfield's one woman show, calling at the Lowry and a theatre near you. Possibly.
I was drawn to this show because of a love of travel. Train travel. I like the fact that on a train you don't have to concentrate like you do when you're in a car; someone else does the driving and you can sit back and let the journey unfold. I like the romance of travel, the excitement, the promise of things to come... things that very rarely deliver once you arrive, but when in transit the world holds so much promise. So, consequently, I was looking forward to this quirky little show, not knowing quite what to expect, but hopeful and ready to be entertained. And I was.
Annie Horniman was a revolutionary force in Northern theatre.   I'm ashamed to say that until I did some research about this play, I had never heard of her so I wasn't entirely sure what to expect from this production.
There is a simple set of table and chairs, a lamp and some screens. Miss Horniman (played wonderfully by Victoria Gotham) takes her seat shortly before the play begins and it appears she is watching a small portable television incredulously.   Something of an anachronism, given that she died in 1937 but she is providing us with an overview of her life and all that has happened in northern theatre since she died.   In her words "you don't let something like death get in the way!"
Parents Without Children is a moving two act play that tugs at the heart-strings from the first moment till the last yet manages to raise a smile or two along the way. Presented by Manana Productions the show follows four parents who have each lost a child at varying times during their youth.
We first see married couple Teresa (Mia Vore) and Flynn (Dru Jones) preparing to go to a relatives funeral just weeks after losing their daughter at just 4 years old. Whilst Flynn is adamant that they should show a united front and attend, Teresa is finding the whole prospect somewhat more difficult with her grief still raw from their daughters passing.
It's 4th July. American Independence Day. And it's stifling.
The venue is a smaller studio theatre hidden in the Lowry, but perfectly suited to a lower key, one act performance such as Mancunian writer Mick Cooper's "Stuff". The stage set is minimal: black drapes, a settee, a coffee table and a rug. It's a blisteringly hot evening and the house is full. And airless.