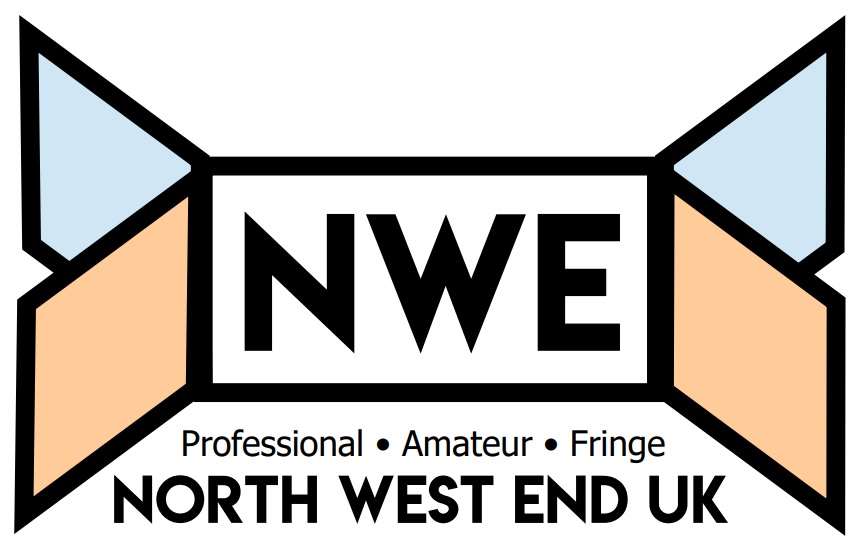 Do you want to see a brand new student devised and written Musical comedy? Do you want to laugh and be entertained for 90 minutes with some witty and slick Musical numbers and some lovely choreography? Then forget Brexit and the state of the world, and immerse yourself in a rather dark and humorous tale of jealousy and revenge in the best ever possible taste!
I am so glad I was able to watch this evening's showcase from students at Pendleton Sixth Form Centre of Salford City College. So far I have seen plays, singing showcases and Musicals from these students, but until tonight, never seen them purely dancing. Moreover, what was so wonderful was that these routines were not specially prepared for the evening, but are dances that form part of their coursework, and is part of their quotidian curriculum at the college, so they weren't 'putting on an act' for the public!
It has oft been said that the best way to learn to swim is by jumping straight into the deep end; I had never thought before that this analogy might also apply to fledgling directors. But for the two seventeen year old students who made their directing debut this evening with one of the 20th century's most lauded and acknowledged seminal classics, this was nothing short of a baptism of fire.
Manchester School Of Theatre's final production for this season was a very brave choice indeed; but one which excellently complemented The Royal Exchange's House Of Bernada Alba, as they chose to present two one act plays by Spain's most celebrated playwright Frederico Garcia Lorca.
The 25th Annual Putnam County Spelling Bee is in my opinion a very under rated musical which isn't performed as widely as perhaps it should be. Pendleton Sixth Form College students tonight proved just why this is a great musical with unpredictability being one of its endearing features.
My Foot My Tutor
The Arden have always been so provocative at questioning - even challenging - a concept as fundamental as What Is Theatre? and its variables. Here, it's more specifically: What is The Role Of The Audience?
The Arden School of Theatre have started the new year off with a double bill of pieces from their Dance And Performance students.
The first piece, lasting just shy of half and hour, was a four-hander, and was actually much more a piece of devised theatre than dance, which I feel sure, must have taken its four participants somewhat out of their comfort zone and challenged them in new and exciting ways. These were 3rd year students Jay Willis, Leanna Harford, Josie Osbourne and Rebecca Wellum, who using a mixture of fantasy, reality and dream, took the audience on a rather distopian Orwellian nightmare. Or at least that was how it started! With use of pre-recorded voice-over and mime, we were shown the four inmates of this institution and their quotidian lifestyle.
The Pendleton School of Performance And production Arts in Salford is a 6th form college catering for that interim between O levels and university, and catering especially for those who are wishing to take their theatre or media studies further and make a career from them. There are various 'majors' within the school, and this evening we were entertained by the Musical Theatre students.
Students of the 6th form college for Performing Arts took to the stage tonight for the first of their season of extracurricula public productions, the junior version of Elf (A Musical based on the popular film).
With a running time of just over one hour and performed through without interval, this was a high energy fantastical romp for Christmas. For those who don't know the story, then we start in the North Pole in Santa's workshop, and all the elves are busy making presents. There is one elf however how is much taller than the rest, and we soon learn the reason for this, he is a human and his family live in New York. Cut to NYC and the meeting with his family and of course nothing goes as expected, and chaos ensues. However, if we would all just believe in Santa Claus and spread a little Christmas happiness, all will work out just fine.
Manchester City Ballet, the name of the company performing classical ballet, is part of the training given by one of the UK's leading ballet training schools, attracting students from all over the world, Manchester's own The Northern Ballet School. And how lucky that they occupy a building with it's own beautiful Art Deco theatre on which to present their labours of love, The Dancehouse Theatre.
La Vie Parisienne, or in English, Parisian Life, is a light-hearted comic opera by French composer Jacques Offenbach. It tells of the lusty, sexual, and sensual desires of eligible bachelor men and married women; married men and Moulin Rouge dancers; and also highlights most clearly the French attitude at that time of he English, as they become the main focus and centre of a lot of their humour.