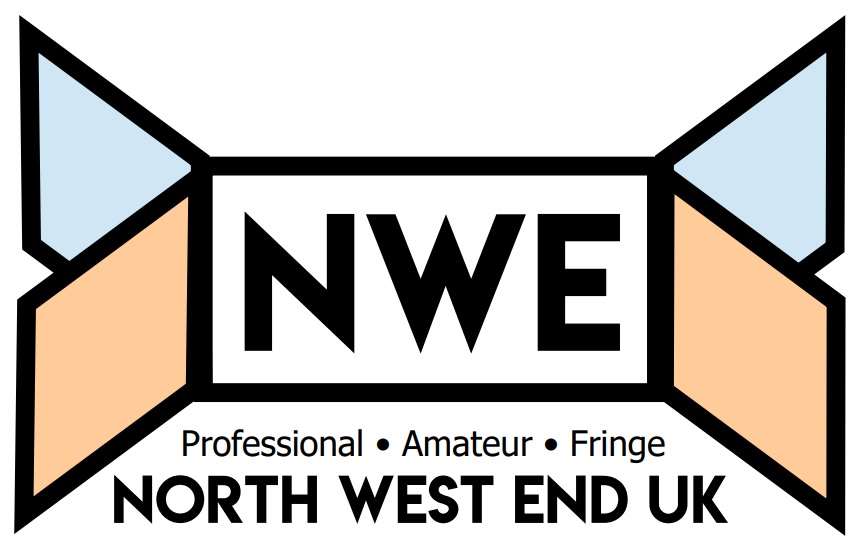 This is a new one act play, with a running time of just over 95 minutes, by Nicola Gardner. If you take the ideas behind Loose Women and The Dinner Ladies, put them together in multicultural heaven, and set the whole thing in a Manchester city centre community centre, you might get some flavour of what the essence of this play is.
It's not very often that a play moves me to tears, but Tennesse Williams' play; 'A Streetcar Named Desire' did just that. The simple, yet very effective set was one of the most powerful I have seen in theatre.
This play has been performed countless times across the world on stage and screen. However, the emotion displayed by the actors was so raw that it made me feel like it I was hearing the play for the first time.
Only a few months ago in January I was privileged to watch Play With Fire's inaugural production, and knew then that this company meant business. It was indeed a fine production, but left me wondering what play could follow this and how they intended to move on. So it was with great anticipation that I went to see their latest, and unbelievably only second, offering as a company, Sans Merci at Hope Mill Theatre this evening.
On July 2nd 1996 Lord of the Dance officially debuted at The Point Theatre, Dublin. Now almost 20 years on and the show is still going strong, albeit with a little more high tech involved.
Lord of the Dance - Dangerous Games is the latest in the series of Lord of the Dance shows by the highly talented Michael Flatley. Flately's son opens this show as he enters on a huge projection to the rear of the stage as the clock ticks round. Starting at 5 to12 Michael junior tries to push time on but is unable to reach. As he takes a seat to await 12 Michael senior enters and lifts his son who pushes time round to 12 and the show begins.
What better way to spend Star Wars Day (May 4th) than to travel into space in the company of Captain Tempest and his crew!  Now in its 25th year, Return to the Forbidden Planet has once again taken to the road to travel beyond our solar system taking rock 'n' roll music further than it has ever been before.  There is also an appearance by Queen's Brian May albeit via video.
For a show set in the 1950's and written in the 80' it has aged well into the 21st century.  A young and energetic multi talented cast rock the Palace stage like no other show has this year to date.  The cast play at least three different instruments each during this two and a half hour party based on Shakespeare's Tempest.
Following on from the huge success of Dreamboats and Petticoats comes the next chapter in the story of Bobby and Laura as they head into the 1960's with Dreamboats and Miniskirts.  The costumes are a little shorter than before but the music is just as good, if not better in parts.
In 1962 Bobby and Laura's relationship is starting to show weak points as the pressure of show business takes its toll.  They have had a number 1 single but their careers have stalled along with their relationship. Bobby (Alex Beaumont) and Laura (Elizabeth Carter) are both well matched with superb voices and a likeable innocence about them.
Magic is seeing somewhat of resurgence at the moment in theatres with the likes of Dynamo and Darcy Oakes about to embark on huge national sell out tours, so it seems perfect timing that Jamie Allan should be on tour now.
Sure there are the recognised 'standard' magic tricks like sawing a person in half but what sets this show aside from the rest is that it is packed full with technology and that really gives it the wow factor, as well as some ingenious twists on 'old favourite' tricks.
The show attempts to describe the evolution of magic and begins from the inspiration of Robert Houdin's Orange tree.  Houdin is renowned as the father of modern magic and since then every magician has tried to emulate his magic right up until today.  Allan is no exception to this role and with 21st century technology he more than succeeds.
iMagician Jamie Allen is set to appear (and quite possibly disappear) live on stage at the Opera House this Sunday, 19th April.
After 20 years performing around the world, Jamie Allan is set to astound you yet again with his 2015 UK tour, iMagician. Working along side BAFTA award-winning director Anthony Owen (Derren Brown) the unique iMagician blends technology with incredible magic and illusion, enhanced by cutting-edge projection technology and world-class sleight of hand.
For tickets click here.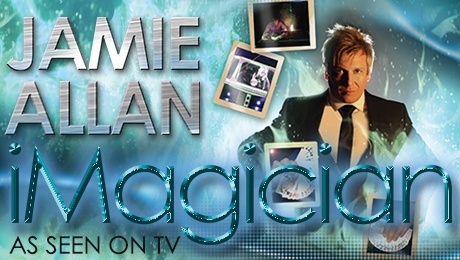 Once in a while you see a show that just simply blows you away.  Tonight Jesus Christ Superstar at The Palace Theatre was just that show.  From the first note of the powerful rock score to the last the show has you captivated.
Now classed at middle aged at over 40 years old the show shows no sign of its years and although regarded by some as a classic, it is still as fresh and relevant today as it always was back in the 70's.  This latest production directed by Bob Tomson and Bill Kenwright and designed by Paul Farnsworth is a lot darker than previous incarnations, which adds to the drama of the piece. 
Take the Halle Orchestra, three immensely talented vocalists and a musical programme inspired by the great Gene Kelly and you have a night packed full of stunning performances which leaves you in awe of the talent on the Bridgewater stage.
Under the baton of Larry Blank, a conductor who has in the past worked with the likes of Barbra Streisand, Michael Crawford, Lorna Luft and Elaine Paige to mention just a few, the Halle Orchestra were in superb form as over 80 members opened the show with the overture from Singin' in the Rain.
If you are to judge a show purely on audience reaction, Avenue Q which is at The Palace Theatre in Manchester all this week is set to be a hit all over again. Originally written as a TV series 12 years ago Avenue Q hit the stage in 2003 and has played Broadway, The West End and now currently on a 3rd UK tour. In fact there are few countries this show has not played in its lifetime.
The best way to describe Avenue Q is probably, Sesame Street for adults! Some of the lyrics are not for the faint hearted, due to this along with some of the subject matter tackled during the show it really is an adults only show, so leave the kids with the childminder and get down to the Palace Theatre this week while it's still in town.