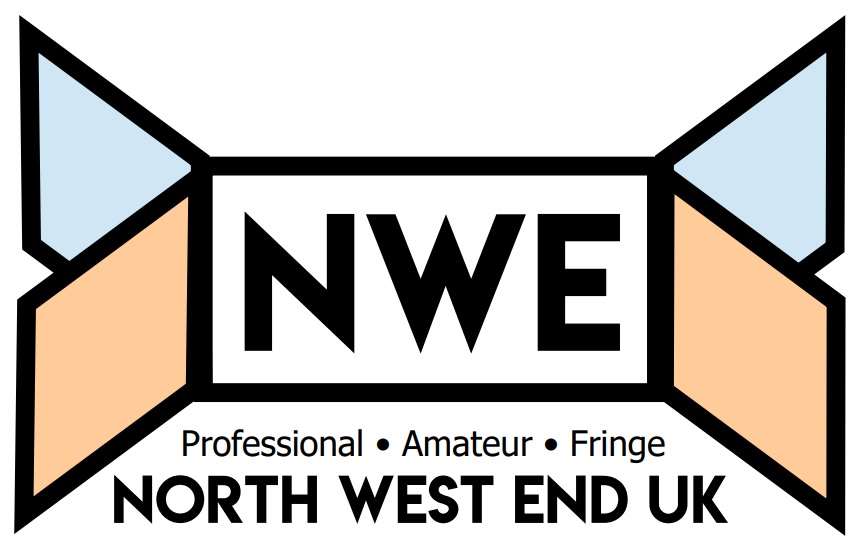 A van breaks down in the middle of the dark, cold woods. The engine is busted, leaving two foul mouthed but foolish criminals in the worst case scenario, especially when you have a kidnapped woman tied in back. Performing within the large domain of the established Hope Mill Theatre space, William J. Holstead's A Kidnapping, a dark but sharply written black comedy makes its presence known and introduces its audience into this chaotic situation with both laughter and surprise.
From the perspective of a critic I'm gradually going off press nights as a reflection of the actual show. You'll never hear me complain about a free drink and in this case a slice of pizza, no sir, however I'm increasingly feeling that the effort and pressure involved in a press night performance generates an atmosphere very different to any other performance and can make it difficult to present a true reflection of the play which will be seen through the rest of the run. Last night, seeing The House of Bernarda Alba at the Royal Exchange this feeling in my bones was never more present.
Manchester-based Box Of Tricks, a company that champions new writing and loves things which challenge and don't necessarily follow the norm have once again found a winning formula.
In this play by Lizzie Nunnery, and directed by Hannah Tyrell-Pinder, we, the audience, are asked to suspend our disbelief rather more than usual. It is a play which requires your undivided concentration; for it is slow-moving, thoughtful and perhaps a little confusing, but stay with it, for it is also deeply emotive, horrific and genuine.
'The Return' is a 30-minute, brand new, fresh concept in development, performed within the intimate space of Theatre One. The initial idea in this early-staged production is a study of a remote community and a boat returning home, conveyed using minimal dialogue, mime, dance and Foley sound effects and is an excellent example of ensemble theatre.
A wide, black minimalistic stage, covered by a dark blue shade. Shining disco balls of different sizes laid across the stage with a metallic microphone pinned to the middle. The smooth and relaxing sound of jazz makes its presence known as the audience prepares themselves for tonight's performance. Cheryl Martin's takes us on a journey through the stars her life with her dynamic presentation. An observational cocktail of scientific fact and Martin's philosophical thought on how the stars we see in the sky reflect us as human beings. One moment you could be a bright star, shining amongst the dark skies, then the next you thing you know just like a star going into supernova, you can disappear forever.
Don't Cha Wish Your Scouser Was Boss Like Me? is a hilarious one woman show currently playing at 53Two. It follows the story of Katie, a loud mouth Liverpudlian as she deals with finding love, schoolyard bullies and her Bestie that lives in her room. The play uses brilliant parody songs to move the narrative along and has the audience in stitches from start to finish.
We entered one at a time, walking down a long dimly-lit corridor, we were alone. As I entered the theatre the floor was strewn with strip of torn paper. Discordant chimes filled the air, hypnotic, almost spiritual, other worldly. The stage was filled with boxes of light - some lit from within and some with mapped projections on them: "FRAGILE, Handle with care, Thank you". On our chairs were small balls of screwed up paper. The audience sat in silence or spoke in very hushed tones.
You/Me/Tomorrow begins normally enough. A married couple are preparing the table for dinner. The man has invited his boss round to dinner and is full of nerves, fussing about the cutlery and the crockery and what music would be most mood-appropriate for this important engagement. His wife gently mocks him but is patient, kind, supportive. The plain boring plates are upgraded to the "ponce plates", the forks adjusted, the iPod shuffled. But they just can't seem to agree. Not on the table settings, not on the song choice, and most definitely not on how they met. Because his boss is bound to ask how they met, surely? So, it's important they get their stories straight.
Although I am familiar with the work of Willy Russell, I had never seen Educating Rita before this performance at the Octagon Theatre in Bolton. To say it taught me a lot is an understatement. There is so much in this great play that it's hard to know where to begin.
The House of Bernarda Alba, La Casa de Bernarda Alba, was originally subtitled, 'A Drama of Women in the Villages of Spain.' It is a dark and bitter, comic tragedy by Spanish playwright Federico Garcia Lorca and is Lorca's last play. Two months after completing The House of Alba, he was killed during the 1936 Spanish Civil War, for his left leaning politics and for being gay. It is one of three plays in the 'rural trilogy', Yerma and Blood Wedding being the other two.
People Zoo Productions are back in Manchester with The Trial of Josef K, a grotesque and chilling pathway which depicts Josef's year of nightmare when he is arrested one morning - on his birthday no less, without explanation or pity. Originally written by Franz Kafka, The Manchester based company People Zoo Productions bring their adaption which takes a twist on the darkness of the story and gives it a comedy edge, which essentially includes the audience in the hypothesis that "Everyone is laughing at Josef".