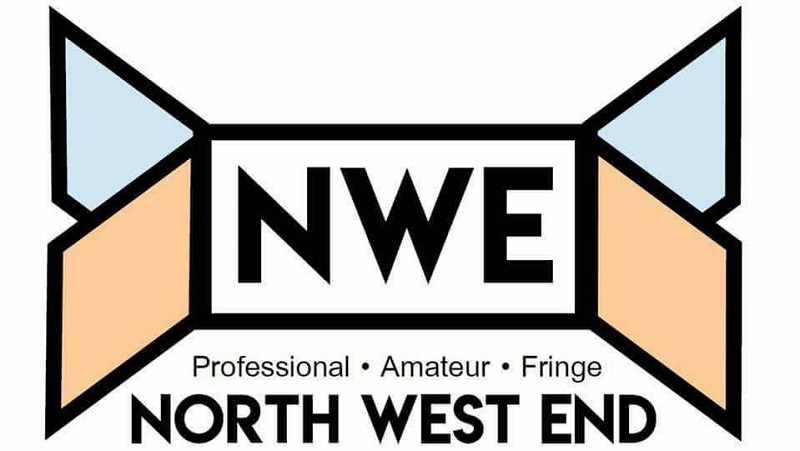 Continuing with The Halle's two-week-long festival of music devoted to the Czech master composer Antonin Dvorak and the final Opus concert of the season, this afternoon's concert was almost fully-booked. I have rarely seen the Bridgewater Hall so full, and certainly with this being a weekday afternoon it was quite amazing. What was even more amazing was the number of young people in the audience. As part of The Halle's Education programme and their ongoing commitment and dedication to enriching and broadening young peoples' horizons through music, four school groups from the Stockport area were in the audience this afternoon, and after the concert were allocated a musician who would help them to create their own version of The New World Symphony. There were at least two other student groups in the audience too, but they must just have come unannounced. Good for them!
As part of the Halle's 'Dvorak: Nature, Life and Love' Festival, the orchestra and Sir Mark Elder took us through this very dramatic and nationalist music. Generally called a tone poem (or symphonic poem), such a work is a piece of stand-alone orchestral music which takes the listener on a journey; a journey determined by the narrative of the scripted work the composer has chosen to musically dramatise. Such works are usually folk stories or works of great local historical importance and they will, through the music, relate the story to you. Smetana's 'Ma Vlast' and 'The Moldau', or Sibelius' 'The Swan Of Tuonela' are prime examples of this.
Towards the end of Dvorak's life, and on his return to The Czech Republic after having lived in America, he became more and more obsessed with his Czech roots and, just as he had done when in America immersing himself in the land, the culture, the history, and the stories of that nation, he now returned to his homeland to do the same, and so in 1896, Dvorak composed four tone poems from Karol Jaromir's popular folk ballads. These were, 'The Water Goblin', 'The Noonday Witch', 'The Golden Spinning Wheel', and 'The Wild Dove'.
The Chetham's School of Music, (next door to Manchester Cathedral), hold regular free lunchtime concerts in the lovely and ancient setting of the Cathedral's nave.
The concerts last no more than an hour, this one lasting only 35 minutes, but showcase upcoming music talent from the school, and also allow the students the opportunity of giving public performances in a non-threatening environment to build confidence and for general practice. It's a wonderful idea, and the concerts are always of a very high standard.
A sizeable orchestra, last night using 84 musicians, all current students of The RNCM, but last night's concert was so incredible that being swept up by both the grandeur of the music and the brilliance of the playing and directing, it was impossible to tell or even believe that these were fledgling musicians. Their understanding and empathy for the music they were playing and their skill in playing it was phenomenal.
Their conductor last night was a young Malaysian-born star-in-the-making Harish Shankar. I had until last night never heard of him before, but believe me, this is most definitely a conductor to watch out for. Passionate and exacting - knowing exactly how to ooze out every last morsel of dynamic from every single instrument. The soft passages were cotton wool, whilst the fortissimo was excellently controlled. His craft is undeniable and he was a joy to watch as he exuded both love and confidence.
Quatuor Danel notches up a quarter-century of music-making this year, and celebrates eleven years as artist-in-residence at the University of Manchester, where they work closely with the students, and with musicologists Barry Cooper and David Fanning. Since the group's inception, they have performed widely, championing new music, and also offering exciting interpretations of the quartet repertoire from Mozart to Shostakovich. Manchester is lucky to have them as regular performers, since they are in demand at concert halls worldwide.
This evening's concert was a very mixed bag in terms of ensemble size and configuration; however, the music, with the exception of one short piece was either 20th century or contemporary, and the feel of the concert extremely up-beat.
The concert started with just four players and ended with a whole stage full, with barely enough room for all of them and their instruments. However, let's go back to the beginning......
As part of Chetham's School's first Flute Festival and Competition, this was their showpiece concert in which flautists from Chetham's played with awarded soloists from the competition as well as prominent flautists and composers who have been workshopping, mentoring and adjudicating students throughout the festival.
The new Carole Nash Concert Hall, in the new Chetham's building is a small concert hall ideal for chamber and small ensemble concerts, but for vocalists at least, it is acoustically dead. I was on the front row and the announcements made for each piece were muffled and hard to hear. However, the sound of the flutes resonated and even seeped through the walls through to the atrium with sound clear, crisp and loud. Who would have ever thought that such a small instrument would have been capable of such a sound? And they were playing unamplified.
With the emphasis firmly on spectacle, the Bridgewater Hall played host to The Manchester Concert Orchestra last night, who played, with the hindrance of laser accompaniment some well-known and loved pieces from the lighter classical music repertoire.
Judging by the audience's reaction last night and their long and hearty applause, one has to assume that the concert was a huge success, despite its obvious flaws.
This was a concert given by the Northern Chamber Orchestra to raise awareness of and raise funds for neurodegenerative diseases such a Parkinson's and Alzheimer's.
All the pieces in today's concert were specially chosen because of their connection to and specific relationship with such conditions.
The Northern Chamber Orchestra (NCO) was formed in 1967 and has a current membership of over 20 talented musicians forming the core of this ensemble, and are most often to be seen performing either in Macclesfield or Buxton, but also accept engagements further afield too and attract international soloists to perform with them.
As part of the Halle Orchestra's POPS concerts - a series of lighter and more accessible classical music - this was a concert full of magical and memorable film music from Oscar-winning composers throughout the decades.
Just listening to the marvellous scores makes you want to reacquaint yourself with the films once again but this time to listen to the music more closely. Film music, unless played as the opening titles or closing credits is usually only heard and appreciated subliminally and away from the film unrecognisable - unless of course you go to a concert such as this and hear the genius and see the machinations of the scoring and listen to the music without the 'distraction' of film and voice. It never ceases to amaze me that, even for the simplest and easiest of melodies, the orchestrations are so incredible and complex, and it is easy to forget that scores of this nature are essentially no different from Rachmaninov or Brahms, and yet are rarely treated with the same reverence.
Yet another new performance venue for me, the Carol Nash Hall in the new building of Chetham's school. It is a small concert hall, all on one level with enough space for a chamber orchestra or small ensembles to perform in a more intimate setting. It is light and modern with sound-boarded walls, but without raked seating or a raised performing dais, viewing is not optimal.
This was a two hour concert presenting compositions by students of Chetham's School, and featured composers from all the school's years from Year 8 to Year 13.