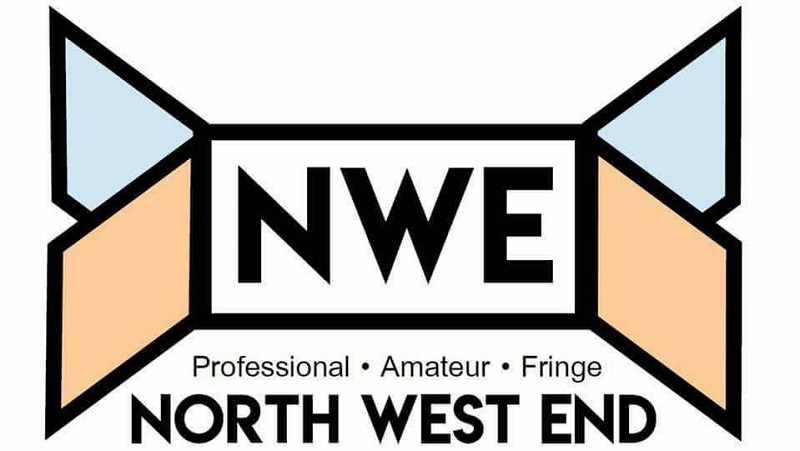 Mesmerising and Beautiful
Whilst rightly billed as the World Premiere of Einaudi's first full-scale Piano Concerto, 'Domino', at Liverpool Philharmonic Hall, and performed by the phenomenal young Chinese Pianist Ji Liu, there was more to this evening as guest conductor Damian Iorio brought his operatic flair to two other pieces, both specially chosen to complement the main performance, along with the UK Premiere of Einaudi's 'Wetlands', and all ably performed by the Royal Liverpool Philharmonic Orchestra, led by Thelma Handy.
What happens when you take a world class conductor and put him in front of a world class orchestra? - You are privileged to hear the most marvellous and truthful interpretations of the world's greatest composers.
Sir Mark Elder isn't the Music Director for The Halle for nothing. His knowledge and love of music, and his expertise at coaxing the best from every single player, and then being able to blend them all together as one is astounding. This is never so apparent as when he conducts the music of English composers who fall into the late Romantic and 20th Century periods, especially Elgar. This evening was no exception, for in between the Russians, he conducted a substantial yet rarely played work by Frederick Delius.
A one hour concert performed by first year undergraduate students of the RNCM in the Concert Hall of the college yesterday afternoon.
The first half was given up to the strings, and they played Handel's Concerto Grosso no 7 (opus 6) in B flat.
George Frederik Handel, although German by birth became a naturalised Englishman and favourite of the court, his compositions gaining much interest and adulation in his own lifetime. Famous for his Oratorio, 'The Messiah', his 'Water Music' and his 'Music For The Royal Fireworks', his other, less well known pieces do tend to take very much a back seat in concert repertoires. However, he was quite a prolific composer and some of these works should be brought into the spotlight!
The Cosmo Rodewald Concert Hall in The Martin Harris Centre played host last night to a concert by Manchester University Music Society. The spotlight being on wind instruments and we heard various pieces showcases different combinations of instruments with the final piece utilising the whole standard Wind Orchestra.
The first piece to be played was Eight Lines by the American Minimalist composer Steve Reichs. I have to admit to not being a fan of minimalism in music, however this piece's jazzy rhythmic feel and unusual scoring using two pianos to keep that pulse going throughout was actually quite enjoyable. It was just too long! (For me at any rate).
In the rather incongruous setting of Manchester Cathedral; good for the acoustic but little else - pillars obstructed the view for the audience and sight lines for conductor and musicians, with a backdrop of tarpaulined scaffolding covering the central screen and supports where they are building a new organ - all 121 members of Chetham's Symphony Orchestra gathered to play music by Rossini, Respighi and Shostakovich.
All members of the orchestra are also students at Chetham's School and I was not only amazed by how young some of them actually were, but also by how incredibly talented and unified they were as a group.
Brought together by Penny Anson of the CLIC Sargent Singers, it was advertised as 'over 250 performers in the choir and orchestra including professional soloists', all who had come to perform Verdi's choral masterpiece, his Requiem at Manchester Grammar School.
The evening was inspired by musical director Robert Carey, who generously gave his time and enthusiasm to the concert in addition to having the demands of being director of music at the school.
Part of every season, The Halle Orchestra perform a series of POPS concerts which are themed concerts of lighter classical pieces, and therefore aimed at a broader spectrum of potential audience, and hopefully making classical music and the Bridgewater Hall more accessible to a wider public.
Last night's theme was Spain, and this proved to be a very popular choice judging by a very healthy audience with an unusually young bias. For once I was not the youngest audience member, and this was heartening.
Part of the RNCM's New Music North West Festival
This concert was given by the Junior department of the RNCM, and the students here I would imagine by just looking at them were anything between 10 and 16 years old, but if anyone can tell me officially then I'd be more than happy to correct this.
This concert was showcasing the composing talents of these youngsters with 6 World Premier performances from 6 of the Junior RNCM members. The composers either played their own work, or were in attendance to take their bows.
Part of the New Music North West Festival at RNCM.
There were three parts to this concert devoted to original compositions; all inspired by and a response to pop music from Manchester.
In the first part of the concert, we heard 'Ia Kamuh Ai Cayunah' by Laurie Tompkins. It is a piece for solo flute and electronic sounds, and the flute was played by Kathryn Williams.
Walking into the concert hall at the RNCM last night I was struck by how small the room really is, with half of the area given over to the stage; and last night the stage was crammed with an array of instruments including two harps, three pianos, a celeste, a harpsichord, and goodness knows how much percussion, all making part of a 99-piece orchestra! My first thought being that if they were all to play fortissimo at the same time, then not only would all the audience's eardrums burst but the roof would also probably be blown off! [Of course neither happened and they did play fff some of the time too!!]
The first of the three pieces on offer this evening was Variations On A Theme By Haydn, by Johannes Brahms. Before last night I had never heard of this particular piece of music, that was until I read the programme notes - which, by the way, are always detailed, excellent and informative - and realised that of course I DID know it, but by its other title, Variations On The St. Anthony Chorale. The music was played with a lightness and brightness that continued throughout the concert. Sharp, crystal clear notes of melody against the backdrop of orchestral harmony.