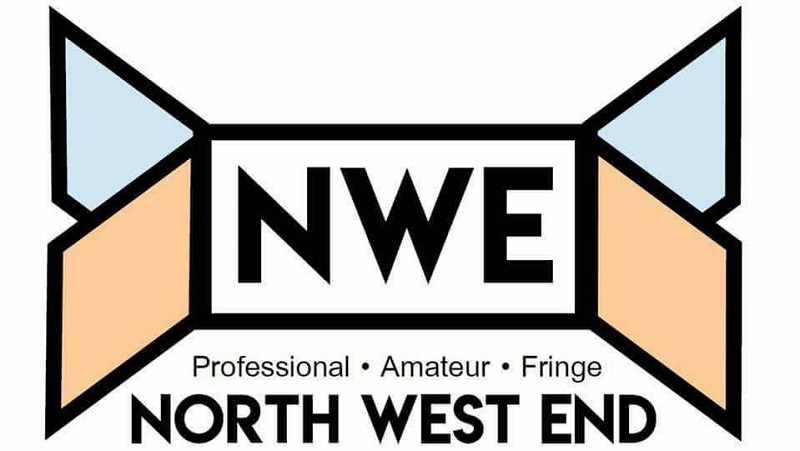 It is a long time since I last stepped inside the cathedral in Manchester; but I remembered it was a large, lofty building and consequently went prepared with many layers of clothing, however I need not have worried; they have, since my last visit invested in under-floor heating and the temperature was really surprisingly mild.
They are also in the process of having a new organ built and installed above the central screen in the main aisle, and so, what God gave with one hand he took away with the other in providing us with a backdrop of workmen's cloths and scaffolding!
The Hallé, a Manchester based symphonic ensemble, played one night at the Leeds Town Hall. Pablo Gonzàlez came in at short notice to conduct this concert due to the indisposition of Lothar Koenigs. This resulted in scheduled opening work of Wagner's A Faust Overture being replaced by Beethoven's Overture: Egmont.
A Wind Orchestra, or as it was when I was at school, a Wind Band (I guess the word 'orchestra' gives the ensemble more veritas) is a large woodwind section, a selection of brass instruments, percussion and a double bass; and this particular wind orchestra is made up of students at the Royal Northern College Of Music, and last night they performed an entire concert of the works of the American composer Robert Russell Bennett. [Not to be confused with the English composer, Richard Rodney Bennett!].
Due to the indisposition of the advertised conductor, at short notice another stepped into the breach and as a result the opening piece advertised for tonight was changed from Wagner's Faust Overture to Beethoven's Egmont Overture.
So the concert opened with the all too familiar bars of Beethoven. I was force-fed on Beethoven as a child, since he is my dad's favourite composer, and this, The Egmont Overture, was a firm favourite in his collection. So tonight I think I could probably have played it backwards for them; except there was something slightly different here, not quite exactly as I remember it; and this is due to the extremely passionate and zealous conducting by Pablo Gonzalez. He exacted absolute maximum value from each dynamic change and made maximum effect of every pause. The conducting was in danger of becoming slightly self-indulgent, but never actually was... teetering on the edge so to speak, which made his conducting alive and dangerous, but exciting!
The Ducasse Trio - Charlotte Machet (violin), William Duncombe (clarinet) and Fiachra Garvey (piano) - came together in 2011 and have been wowing audiences ever since with their brilliant, energetic and passionate renditions of classical pieces written for this combination of instruments which have been neglected or forgotten.
This afternoon they graced the stage at The Bridgewater Hall in Manchester and my first impression was just exactly how young and frail they looked, but also how stylish and refreshingly different they looked too. They are young and obviously want to stand out from the crowd, and so their choice of smart casual clothing reflected their image perfectly.

I must confess to being a bit of a classical music novice so I was a little nervous at the prospect of reviewing a full blooded classical concert by the famed and beloved Hallé Orchestra. Entitled "A Viennese Celebration", we were treated to a variety of Polkas and Waltzes, some of which were very familiar but even those that weren't were beautiful to listen to and experience and I did feel I had been transported back in time to a beautiful Viennese ballroom.
The concert began with the Overture from Die Fledermaus, written by Johann Strauss II. We were launched straight into it and the sound was so impressive - very smooth and all enveloping. The sound was spectacular and was the longest piece of music played during the afternoon - lasting just over ten minutes. It really whetted the appetite for what was to come.

What a splendid way to end my reviewing for 2015. Once again I am at The Bridgewater Hall, and there to listen to The Halle Orchestra. But tonight, something is distinctly different. The first thing that you notice is that the audience's average age has dropped considerably, and there is a palpable buzz in the air which you only seem to get when you're in a crowd of football fans, Cumberbach fans, or waiting for the Queen to walk past. That kind of buzz. The expectant buzz tonight though was for four singers who will, over the course of the evening sing 22 hits of possibly the most famous pop group ever - Abba.

The incomparably brilliant Halle Orchestra was back home again last night at The Bridgewater Hall for its penultimate concert of the year. They really were in fine form last night, sounding better than I have heard them for a long time, if that is actually possible! And to make it even more astounding, if I am to believe conductor Stephen Bell's comment that they had only two and a half hours of rehearsal that morning, then it makes it even more astounding!

Joining the orchestra this evening were not just the Halle Choir, but also the Halle Youth Choir and the first time I have seen or heard them, the Halle Children's Choir.
In fact I have never seen the choir seats so full before. I didn't count - I couldn't there were simply too many - but there must certainly have been about 300 choristers up there! It made the orchestra look rather tiny and insignificant!

Founded in 2002 this is a full size concert orchestra made up of young talent from around the North West, all of whom are between the ages of 13 and 19. Tonight's offerings were Romantic and Modern pieces and having never heard the Youth Orchestra play before, and 2 of my top ten favourite composers being on the menu, I was really looking forward to hearing them play.
And wow... Play they did! For all their youth and inexperience, they were very good, very good indeed! They are not 'perfect' yet, of course they're not, and you don't go to a youth concert expecting that; but what a wealth of talent and musicianship was on display, and The Halle has a great pool from which to fish for new members for their main orchestra.

As our conductor and host for the evening, the enigmatic Stephen Bell so rightly said, when the UK is enjoying one if the mildest Decembers on record, it seems slightly out of place to be singing about snow. That didn't seem to worry any of the orchestra or singers though, and we were swept away by the beauty and quality of both!
With four small Christmas trees strategically placed around the organ, and a little tinsel on some music stands, it seemed that the audience was far more in the seasonal spirit than the performers, as some came dressed as Santa Claus, Helper Elves and I even saw one snowman. Moreover we were all issued with a Father Christmas hat which we were invited to wear too. However, the second act saw them entering far more into the spirit with all the orchestra now donning festive hats of all description and a little more tinsel was added. Even the harp got its own Santa hat!