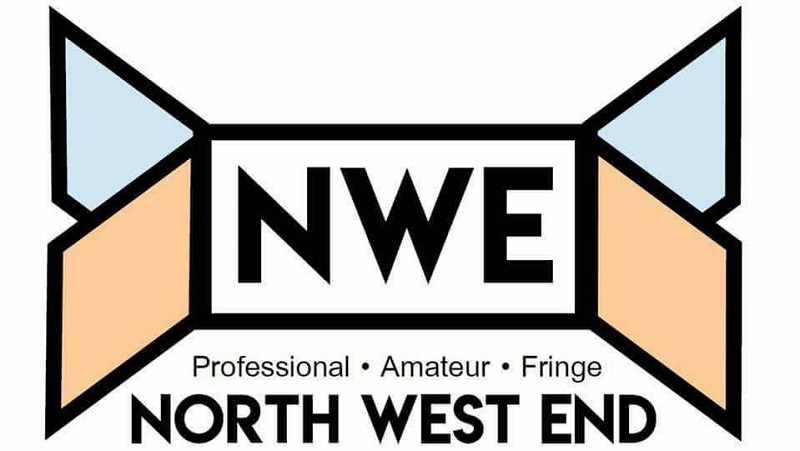 The Brand New Orchestra is the RNCM's orchestra dedicated to performing full orchestral pieces of music which are, well, brand new! I think the RNCM is unique in its public programming, showcasing so many world premieres of student orchestral compositions each year. It is a wonderful idea, and fascinating to see and hear what the up-coming generation of classic composer has in store for us.
The Ensemble L'Imaginaire is a group of four dedicated and specialist musicians based in Strasbourg, who specialise in working with contemporary composers and new writing for quartets. They are currently on tour and came to Manchester this afternoon with a programme of music by Swansea born composer Richard Barrett.
The Hallé's autumn season is loosely themed around the notion of legends and folklore from Nordic, Slavic and Celtic cultures. Later, it will feature Wagner's Rheingold, but tonight it was Verdi's version of Macbeth that provided the mythical element to a programme which also featured Beethoven's Choral Symphony as its main event.
I have headed the review thus, so as to give you some perspective on the longevity and progeny of this Manchester institution. The Halle Orchestra was formed in 1864, and has been based in this great and ever-changing city ever since, and tonight saw the orchestra's opening concert to its 159th season. And although things have undoubtedly changed since the days of Sir Charles Halle, it is most gratifying and heart-warming to note that people's hunger for and love of classical music has not diminished, and the orchestra continues to go from strength to strength.
I don't think there can be anyone alive today who hasn't heard of the Battle Of The Somme. Of all the campaigns fought in the First World War, this was the most costly in terms of casualties, and the largest scale attack of that war. The push started on the 1st July 1916, which saw a 16-mile front of allied soldiers all waiting for the same signal before going over the tops together. Less than 24 hours later it had cost 19,240 allied lives and left 38,230 more injured. However, the battle didn't stop there, and continued until 18th November 1916, with over one million men in total either losing their lives or being permanently injured, thus making it one of the bloodiest battles in history, with the Allies gaining a mere 7 miles of French mud.
In the Concert Hall at The RNCM some 80 youths assembled to play three substantial works to celebrate the Youth Orchestra's 60th birthday.
The opening work was a piece which won a competition held by Stockport Youth Orchestra. Started in 2015, the competition was open to any composer to submit works for young musicians to play. Out of the 25 entries received, three were shortlisted for future workshops and mentoring by the orchestra: pieces by Natalie Ho, Eilidh Pollard and Lauren Marshall; but the outright winner of the competition saw his piece receive its World Premier this evening. It was Ay Caray! by Carlos Agreda. Using two contrasting Colombian Folk melodies which are almost impossible to blend together, thus the title of the piece is a Spanish interjection used when something doesn't work or go as planned. It was a lively and interesting opening to the evening played very competently by the orchestra, conducted in this piece by Christopher Orton, the orchestra's Assistant Musical Director.
The Royal Northern College Of Music's symphony orchestra consists of some 114 musicians, all students at the college, and all working together for the one same goal; to make music and to make the best music possible. To this end, they're end-of-year concert was held within the splendid Bridgewater Hall and was conducted, in the main, by The Halle Orchestra's resident Musical Director, Sir Mark Elder.
The programme for this evening's concert consisted of a major work which the orchestra knew well, and I think have performed before - Prokofiev's second piano concerto - alongside some Italian music which the orchestra would not have been so familiar with.
Chetham's School of Music, just across the road from Manchester's beautiful cathedral, hold regular free Thursday lunchtime concerts here lasting no more than an hour, in order to give their students practice at performing in public. It's a lovely idea, and long may it continue. Today's concert though, was the last of the school's year, and they will resume again in September.
Diverso sounds like it should be some shape-shifting Marvel comic-book hero. But it's the name of a young Polish string quartet, who are making a reputation for themselves playing a, yes, diverse repertoire, as their concert at the RNCM tonight demonstrated.
The programme used two stalwarts of the repertoire – Beethoven's Op 18 No. 4 and Brahms's Op 51 No 1 – to bookend the challenging and fiercely modern 'Officium Breve' by the Hungarian composer György Kurtág. This was, by any standards, a tough and varied set of quartets, but Diverso were clearly up for it.
The RNCM's Symphony Chorus is open to all first year students, regardless of their major, and is presided over by Stuart Overington. And if you think you might have heard that name before, then you have. Overington is also Director of The Halle Youth Training Choir and The Chetham's School Chamber Choir.
In this concert we were there to hear the wonderfully evocative and Romantic Mass in D (opus 86) by Antonin Dvorak. And with The Halle's Dvorak season only just over and still ringing in our ears, one may have thought that we had already had our fill of Dvorak; but quite simply one can never have too much Dvorak!
When using the word 'showcase' in a title in connection with a school, there is certain expectation that most if not all the school will be present and showing off. It was a surprise for me to see only 3 soloists on the programme.
This shines a different light on the word and now means that these three pupils have been chosen to represent Chetham's School in a 'showcase' and therefore must surely be the cream of the cream... The pressure is on, the die has been cast!