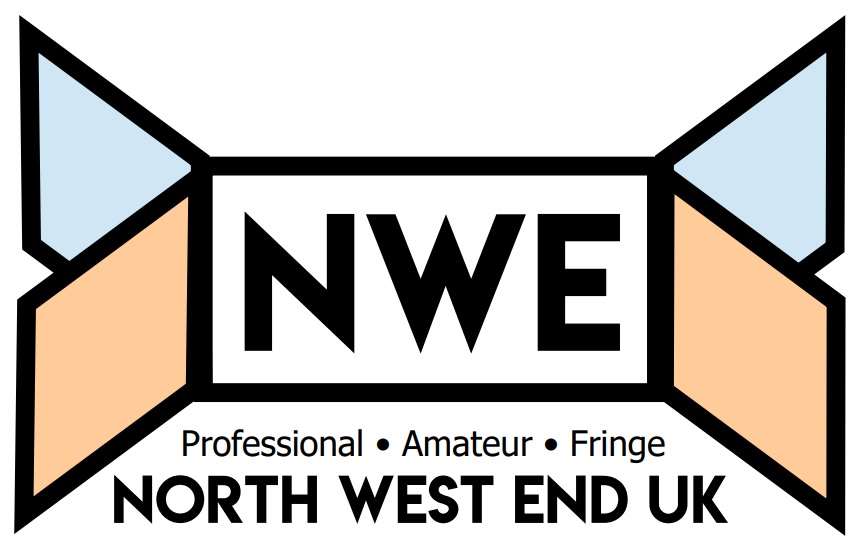 One of the greatest things about reviewing for North West End is that not only do you get to see such a huge diversity of productions, you also go from high profile West End transfers to mainstream educational establishments to watch their own schools' productions, which is where I found myself last night. I ventured into the wilds of north Manchester to the town of Heywood and to the Holy Family RC and CE High School to see their production of the much-loved and often-performed Musical, Grease.
For those of you who know only the film, starring John Travolta and Olivia Newton-John, then you are probably in for a few surprises here. The stage version is really quite different in several regards; most notably that in the stage show the cast start by singing their School Song which is then parodied by the T-Birds, and one of the most famous songs from the show, Greased Lightnin', is sung by Kenickie. [In fact, John Travolta only agreed to play the part of Danny if the script was rewritten for him to sing this song! The power of fame!]
The Quays Theatre at the Lowry plays host for three evenings this week to dance groups from all over the city of Salford in a celebration of the city's young dancing talent.
I was there last night to see the first 10 groups perform. The first of three different evenings - there are so many groups wanting to participate in this event that every evening sees a completely different programme from 10 more Salford dance groups.
The weather was awful, and I wasn't feeling particularly too well, and would have been more than content to stay home, warm and dry and to have watched a good film on the TV; but instead, I made the effort and braved the weather, and ended up at The Lyceum Theatre in Oldham. Oldham's premier Amateur Theatre Company, with their own small, but beautiful theatre in the centre of the town. I was extremely glad I did make the effort. It was definitely worth it.
The Beauty Queen Of Leenane is a very black comedy, written by Martin McDonagh and is set in the village of Leenane in Galway in the 1990s. It concerns two neighbouring families, and the entire play, bar one short scene in the second half is set in the house of Mag and Maureen Folan.
After last year's spectacular performance of musical comedy "The Addams Family" in October, by York based theatre company Pick Me Up, I was excited to see future productions of this highly talented bunch. I was delighted to see advertisements for 2016/2017 when I first introduced to this Theatre Company, as it was almost as if Director and theatre Genius Robert Readman had raided my private collection of theatre programmes of shows I have seen and adored in the last decade or so whilst working in London. There's Sweeney Todd and Assassins to come in August, (gutted I missed their production of Into the Woods in December 2014), my all-time favourite, Les Misérables later on this month, along with Gypsy billed for 2017. All of which are fantastic musicals and after seeing my second show by Pick Me Up Productions, I know that these popular musicals are going to be given what I now call the Readman Remedy, wowing audiences in York with outstanding high quality performances. I literally ooze with excitement for their upcoming performances!
Bravo Theatre Company present a play by Bettine Manktelow, Curtain Up On Murder. The play was written in 1997 and has a classic play within a play format, but with a twist.
Bravo are a company of semi-professional actors from across the North West. Tonight's cast ranged from the novice to the seasoned thespian - many were making their debut performances with the company.
It was with great pleasure that I took the impromptu decision to attend the spectacle that was NK Theatre Arts' Magic of the Musicals at The Forum Theatre, Romiley.
One benefit of knowing people in the show is that you get to see them in the interval and find that they are feeling nervous for their various solos. Why? I am not sure as they really had nothing to worry about. These compilation shows are usually organised as fundraiser by amateur groups but, although NK do rely on funding and sponsorship for the inspirational work they do with young people, this was a night to showcase the raw talents of various members of the team, as well as promoting songs from some of the newer musicals on the West End over the last five years (not intentionally related to a song later on). The table layout as oppose to theatre-style made for an intimate yet concert-style show, without any scaffolding (!).
As I walked into the auditorium at The George Lawton Hall in Mossley last night and took one look at the set I knew we were in for a good night; and things only got better.
"A Musical about train engines having a race on roller skates. You've got to be kidding, right?!" [J. Boerg - critic]. Starlight Express is something of a musical phenomenon which, when it first opened on London's West End, was, according to the critics, never going to last. Well, 37 years later it's still here and still going strong. It's not the same show though now, unfortunately. For some reason, best known to The Really Useful Group, they have seen fit to keep changing, rewriting, adding, subtracting, and basically reshaping the show over this time-scale. Every time I have seen the show, it has always in some way differed from the time before, and I remember with great fondness the original version. It had no parallel and why anyone thought they needed to change the show is a complete mystery to me. No-one changed Les Misérables or any other record-breaking Musicals, so why this one?
A tense and psychological thriller by Shelagh Stephenson, and presented in The Forge Theatre by Bolton Little Theatre. It tells the story of a middle-aged couple who are trying to come to terms with the unexplained disappearance of their 20-year old son five months ago as he was backpacking his way round the world. The only real news they are able to cling onto is his last email to them saying he was travelling to Jakarta. They seek the help of a Psychic and even consider appealing through a TV documentary which turns out to be something of a deal fraught with little compassion or regard for the true facts, just as long as it gets viewers and ratings.
Take 213 singers and a band of 8 all assembled in the glorious Bridgewater Hall in Manchester and you have got what was a stunning night's entertainment in the form of Unlimited Voices, The Great Songs Of Musical Theatre. This was a show of the highest calibre from an ensemble of amateur performers that have one thing in common… a passion for singing.
The 'Wicked Wiz of Oz' performed by the Chiltern Youth Theatre Company was a combination of three well known musicals, 'Wicked', 'The Wiz' and 'The Wizard of Oz.' The production would please fans of the aforementioned musicals with beloved songs such as 'Somewhere Over the Rainbow', 'Popular' and 'For Good' being performed beautifully by the young performers. Despite the mix of different musicals and consequently different narratives, the performance was very clearly put together and executed professionally by the members of the company. Although the songs previously mentioned are famously very well-known and musically challenging to execute, the youngsters seemed to have grabbed the challenge with both hands and appeared to be hardly phased by the challenging repertoire that was demanded of them.
Written in 1992 by Bolton born playwright, Jim Cartwright, this play has seen success on the West End and Broadway stages with a great 1998 film version starring the original West End Little Voice of Jane Horrocks and Michael Caine.
With such a progeny it is no wonder that many companies fight shy of producing the play these days, and so when one dares to stand up and be counted, it naturally produces quite a buzz. And who better than Altrincham Garrick to do just that; an amateur theatre company that thinks big and has lofty ambitions.