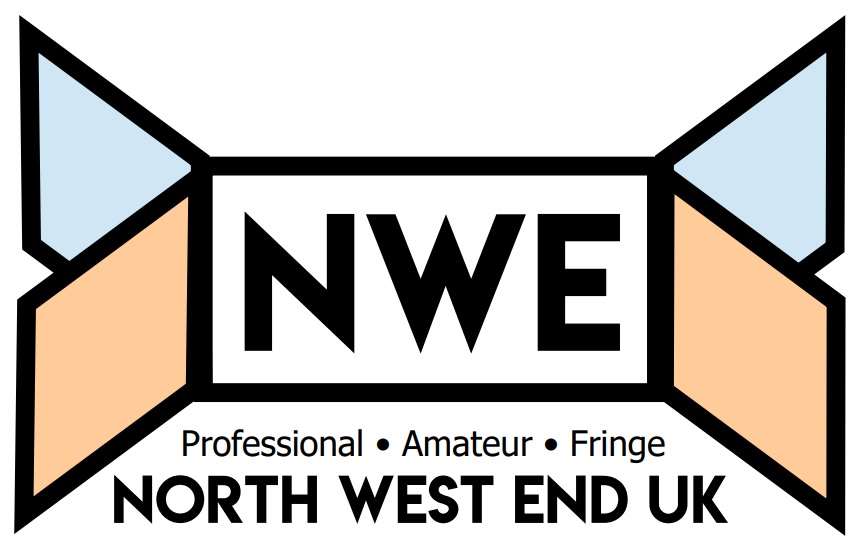 You love musicals? If you want to hear your favourites from some of the West End and Broadways top shows then this is the must see for you. Now on the 19th year this touring company had the capacity audience spellbound this evening as they performed songs from some of the longest standing musicals and keeping their show current included this year's latest musical taking the West End by storm, 'Hamilton'.
Christmas has come early this year, as writer Neil Duffield and director Ben Occhipinti's adaptation of Charles Dickens' classic tale arrives at Bolton's elegant Octagon Theatre. The story needs no repeating, especially for a generation reared on the beloved Muppets film. However, for the benefit of those deprived Muppets children, the story unfolds thusly: the miserly Victorian businessman Ebenezer Scrooge is visited on Christmas Eve by three ghosts, who show him his past, present, and possible future. Shocked by these visions, the repentant Scrooge vows to change his ways, and everyone lives happily ever after.
I'm exhausted after two hours of fantastic singing and dancing at the Blackpool Grand Theatre this evening..... and that is just as an audience member! Amazingly the cast seem to still be full of energy as they take their curtain call, never flagging once throughout their high energy performances in the musical 'Thriller Live.'
First disappointment of the evening is that one of the stars of the show is unable to perform due to an unfortunate injury and has been advised by doctors not to dance for the time being. When this is Vincent Simone, male lead and dance partner of Flavia Cacace then there are very definite challenges ahead for a substitute dancer to don those dancing shoes and take his place. Such was the difficulty of finding a replacement that two have been appointed to cover,
Flashdance is another film of the 80's adapted for the stage and bringing back memories of some of the great sounds of that decade. What lacks in story is made up with sheer energy and fabulous dance moves from the lead character, Alex Owens, performed by star of Strictly Come Dancing, Joanne Clifton. Alex is a welder at a steel works who longs to dance and is desperate to be given the chance to audition at a prestigious dance school, given her background and the snooty administrator it seems unlikely she will get that chance.
I really did not know what to expect with this show. It's about Liverpool's sweetheart Cilla Black who sang a few songs in the 60's and did Surprise, Surprise and Blind Date in the 80's and 90's. What else is there to know? Right? Wrong. This truly was a magical experience from start to finish. The theatre itself, the magnificent Blackpool Opera House had me awestruck. I have been to Blackpool many times but never seen such beauty as this theatre. One of the largest in the UK with a capacity of nearly 3000, most recently renovated in 1938, the Opera House has some wonderful features which make it feel homely and intimate.
Our House is a fast paced, Olivier Award winning jukebox musical that first hit the UK in 2002 and showcases the music of the band 'Madness' with a coming-of-age, romantic comedy story line. This is the fourth countrywide tour of this show since leaving the West End, this time brought to us by an Immersion Theatre Company and Damien Tracey Productions partnership and featuring some well-known celebrity faces.
I am not a particular fan of murder mysteries on television so I was probably not the ideal reviewer for the stage adaptation of Ruth Rendell's 'A Judgement In Stone' this evening and in all honesty not particularly looking forward to this production by The Classic Theatre Company. Obviously, I was in a minority as the theatre at Blackpool's Grand Theatre had a good attendance of amateur sleuths.
Can a classic of the gothic romance genre be reinvented successfully as a piece of musical theatre? If the answer is 'yes', then sadly this production is not it.
As we took our seats in the stalls, the two young women next to us were staring at the stage and looking puzzled. A giant WILL KOM MEN stood proudly, the sections of the word stacked one on top of the other. And to two Will Young fans, it was a mystery only solved when we explained the world meant 'welcome' in German and that the show is set in Berlin, in the early 1930s, as the force of Nazism was gathering momentum.
These days, there's quite the trend for stage musicals inspired by hit movies, and the Opera House at Blackpool Winter Gardens is proving a popular stopping off place for them as they tour the country. Why, only last month I was at the venue seeing Sister Act, and now it's the turn of Hairspray, with a 2007 film version famously starring an unrecognisable John Travolta in the role of Edna Turnblad.