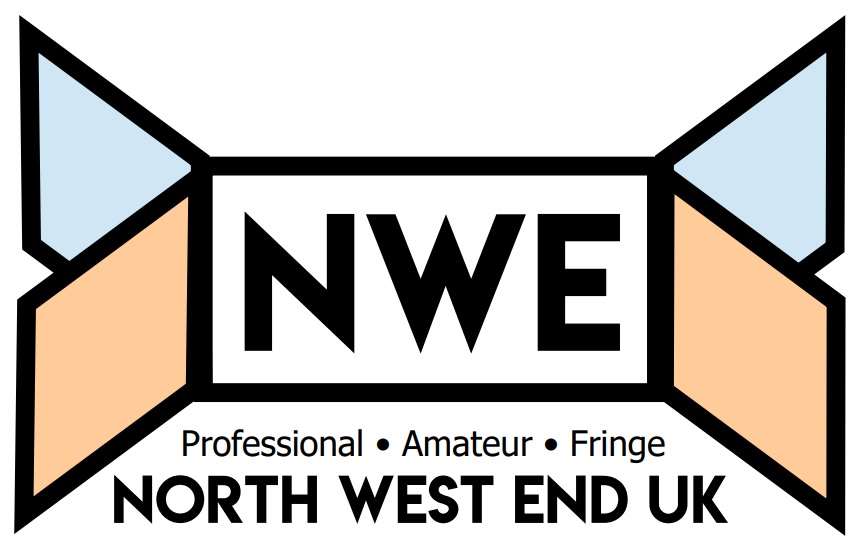 Part of the 'Of Woman Born' season and based on the real-life events of Agatha Christie and Margaret Rutherford, the world premiere of Murder, Margaret and Me explores key moments in both women's lives through the eyes of one of Christie's most enduring characters, Miss Marple.
Based on E.M. Forster's short story of the same name, 'The Machine Stops', is a post-apocalyptic piece that tells the story of Vashti who, like the rest of humanity, lives alone in a small hexagonal cell with her needs serviced by the titular Machine. Vashti is caught up in her son Kuno's desperate attempts to escape his underground home, and live once again on the surface of the Earth. This one act play fuses physical theatre, sound, lighting and intriguing characters together to create an absorbing and thought-provoking evening.
"Out of the darkness, into the spotlight, a teenage sensation is coming"
Who is Jamie and why are people talking about him you ask? I've been intrigued for months about the new upcoming musical – another premiere for Sheffield's Crucible theatre following the huge success of last years new musical "Flowers For Mrs Harris", after seeing the poster some few months ago.
Once upon a time the class divisions in our country were pretty damn clear so when George Bernard Shaw penned Pygmalion over a century ago his targets were obvious, but in today's multi- cultural, technology obsessed Britain how we identify ourselves or each other is far less clear.
Based on the 1990 romantic drama movie of the same name, Ghost tells the story of Sam Wheat (a banker) and his lover Molly Jenson (an artist) two young successful people that we first meet as they move into their new apartment in Brooklyn, New York.
As a twenty something that has 'flown the nest' I was very interested to find out what it was really like for the parents who raised me when I made the big move. After my initial research into The Empty Nesters Club I knew that it would be a perfect play to take my mother to, as I had no doubt she would be able to relate to all the anecdotes discussed on stage, and I was right! It seemed like plenty of other people had the same assumption as the audience was full of parents and grandparents who have watched their children grow up and move on, accepting their life choices with a supportive (and sometimes forced) grin on their face.
"Did you hear the story of the Johnstone twins, as like each other as two new pins. Of one womb born on the self-same day, how one was kept and one given away"
Blood Brothers was originally developed as a school play, revolving around fraternal twins Mickey and Eddie, who were separated at birth and raised at opposite ends of the social spectrum; Mickey in a poverty stricken single parent family, with siblings regularly having run-ins with the Law, and Eddie in a wealthy two parent, only child family having a privileged up bringing. Mickey finds himself unemployed and in trouble with the Police, whilst Eddie becomes a successful Councillor. When the brothers fall for the same girl, childhood friend Linda, their friendship is put to the challenge leading to a tragic result.
Following on from last year's performance of "The Nutcracker", Saint Petersburg Classic Ballet returns with Tchaikovsky's "Swan Lake", a ballet in three acts.
This is full on panto season which make this devilishly dark production of Roald Dahl's classic tale of witchcraft and heroism a very welcome relief.
If Dahl is the undisputed king of dark storytelling for children then David Wood who adapted this version of the novel is his theatrical equivalent. He brings all his decades of experience treating children as small grown ups to bear masterfully judging just how much darkness he can keep in so the younger members of the audience don't go home and wet the bed in fear.
Yeeha! Saddle up Sheffield and gallop on down to the Crucible Theatre to meet the Sharpest Shooter in the West - the world-famous Frank Butler, who is about to meet his toughest competition yet, in the form of Annie Oakley, a pistol packing Mama who can handle a rifle as well as any man.
Based on the popular 1992 film by Baz Luhrmann this new stage adaptation sees its international debut play out at The West Yorkshire Playhouse this December. Staying faithful to the film throughout, this production is a joy to behold from start to end and incredibly well executed by its strong ensemble cast.