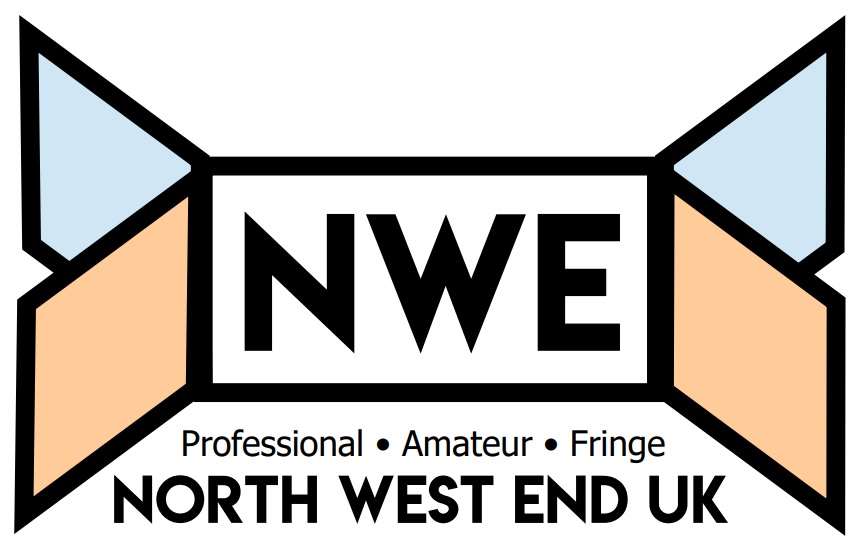 I can only assume that there were high expectations in the audience tonight from anybody who has seen the superb Academy Award nominated film of The Shawshank Redemption, itself an adaption of the 1982 novella by Stephen King. I can also assume that those people would not have been disappointed by Owen O'Neill and Dave Johns' gritty and powerful adaptation for the stage which was executed near flawlessly tonight by its exceptional cast. The play met with mixed reviews back in 2009 but this new touring production serves up the themes of status, hope, anxiety and friendship with a sophisticated and assured style which pays homage to the film, but also invites a new audience into the twists and turns of this exciting prison thriller.
I first saw Chicago on Broadway with the mighty Ruthie Henshall ripping the roof off the theatre as Velma but since then it seems to have become a rest home for soap stars and reality show wannabes of wildly varying quality.
This entertaining touring production features three soaps legends in former Eastenders Jessie Wallace and John Partridge, who are joined by Corrie and Emmerdale's Hayley Tamaddon. But the good news is all three have considerable musical theatre experience, and unlike some of the other 'star names' have the chops to deliver all night.
It's very rare that the star name in a touring production doesn't turn out for press night – so rare in fact it has never happened to me. There must have been a really good reason for former Girls Aloud star Sarah Harding's unprecedented non-appearance as Molly, but by the end no-one gave a damn. That's because like the plot of many a musical her understudy Kelly Hampson stepped into the breach, and she absolutely nailed it from start to finish banishing any memories of the supposed big name. It is no exaggeration to say a star was born tonight, and I suspect no-one who had paid hard earned cash for their seat really cared about Harding's absence as her 'understudy' delivered all night long.
Most people will know the basic plot of 'Frankenstein', some will have seen films, others read the book or studied it at school or University, but how many people know about the history behind the novel? How did this ground breaking novel come about?
Unless you have been living in a theatrical cave for the last five decades then you will be familiar with the 'plot' of the Rocky Horror Show where a sweet young couple are corrupted, but ultimately set free sexually, by a crazed transvestite scientist from another planet.
There must be a part of everyone that enjoys a good Ghost story – huddled around a fire in the dark with friends, trying to make each other jump and scream. Considering that and being so close to Halloween this production is well timed in coming to Leeds as tonight, first and foremost two actors presented us with just that - a terrifying ghost story! Susan Hill's The Woman In Black has continued to fright and delight audiences for nearly 30 years after it was first adapted by Stephen Mallatratt into a play, but it is not only a great ghost story, but look a little closer and it is also a masterpiece of theatrical storytelling.
From a working class upbringing in London's Muswell Hill, four friends, including brothers Ray and Dave Davies in 1964, founded The Kinks and went on to achieve success both in the UK and internationally, however it was no easy road.
When We Are Married is a comedy written by Bradford born J B Priestley and first premiered in 1938 at London's St Martin's theatre. Cleckleywyke, a fictional village in Bradford, is the place chosen for the comedy and is set at the beginning of the 20th Century and during the Edwardian era. This is where many have prospered financially and socially from the ownership of factories and mills and its production.
The latest joint project by The John Godber Company and Theatre Royal Wakefield is the comedy tragedy This Might Hurt, which is currently undergoing it's 17 venue UK tour. Godber has a tendency to focus his work on subject matter that anyone can relate to easily and here is no different, as the focus is upon the NHS and two stories which in part are sure to be familiar to the majority of tonight's audience.
For anybody who knows me, it's no secret that I have had a strong dislike to the musical Cats for many decades. For me I just never understood it as a musical, its bizarre concept of how, on one special night of the year, all Jellicle cats meet at the Jellicle Ball where their wise leader, Old Deuteronomy, choose which cat will go to the Heaviside Layer and be reborn into a new life. Jellicle cats, or simply the Pellicles, are a type of feline mentioned in T.S. Eliot's book "Old Possum's Book of Practical Cats, which Andrew Lloyd Webber thought would be the purr-fect basis of a musical, as Lloyd Webber has stated that the book on which he based the musical is one of his childhood favourites. The book itself was written in 1939 but it was decades later, in May 1981, when Cats first made its West End Debut, following the following year on Broadway.
When The Mousetrap first opened in 1952 in London's West End nobody, not even Agatha Christie herself, would have predicted it would still be running over 60 years later. With over 26000 performances and counting, the play has cemented itself as part of the "must do" list when in London alongside Madame Tussauds and the Tower of London. This 60th anniversary tour allows local audiences to see what all the fuss is about and, indeed, it is a joy to see a packed house at Theatre Royal Wakefield enjoying this first class production.