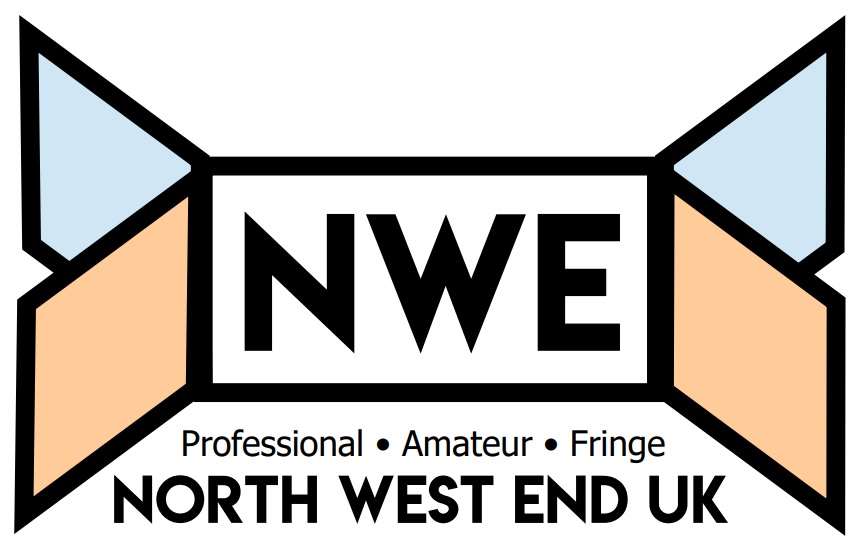 Devised by Theatre Ad Infinitum and presented as part of York Theatre Royal's 2016 Takeover Festival, Bucket List is a powerful and compelling show that focuses on the young life of Milagros, a girl who is growing up on the boarder of Mexico and America. Growing up in the shadow of poverty but surrounded by love, Milagros' life is changed for ever when her mother is murdered during a protest for factory workers' rights. Told through physical theatre, dance, story-telling, music and singing, this visceral and hard-hitting piece captivates the audience and makes them examine their own values as well as that of the characters portrayed on stage.
The Lantern Theatre is a wonderful fringe space nestled in the ever expanding Baltic Triangle; a creative hub in Liverpool. It is a real shame for Liverpool's theatre scene that this theatre is set to close its doors at the end of this month as its eclectic programme truly had something for everyone.
Sheffield People's Theatre return to stage the world premiere of local award winning writer Chris Bush's comedy "A Dream", a modern day mash up of Shakespeare romance, from Wednesday 13th - Saturday 16th July at The Crucible Theatre.
'Kiss me tonight. Anything else can wait 'till morning.'
Tiny Window Theatre Company presents The Beggars of York which opens York's week long Take Over Festival. Written by Don Walls, a local poet, the play is based on true stories of people living rough in York – his late son, Peter, did so for 30 years and had busked performance and poetry around Bootham Gate. The play offers a glimpse into the beggars' lives who survive on York's streets.
With the almost daily news of Islamic extremists causing terror around the world; there has probably never been a more difficult time to be Muslim. Written by Hassan Abdulrazzak, and performed by Asif Khan, 'Love, Bombs & Apples' is a series of four monologues; the Palestinian guy desperate for sex, the naive Pakistani that ends up being arrested for plotting terrorism, the Bradford chav that compares Apple to ISIS, and the American who has to choose between family and love.
They say you're either a dog person or a cat person, well I am to be a cat person tonight as I've just seen the unusual musical by the same name at the wonderful Liverpool Empire.
What first strikes me when walking into the theatre is the elaborate stage design, with giant cornflake boxes and life size bicycle wheels, this is a marvellous stage design and really catches your attention for the get go. As the show starts, the 'cats' enter the stage via the audience which shocked a lot of theatre goers and there was a few jumping in their seat. Starting with the Prologue and then 'the naming of cats' which was a joyous number which wetted our appetite for a dance and song spectacular which is what we received.
It's become almost a tradition between Mother and I (occasionally my aunt and uncle join us) to see the annual Dukes production in Williamson Park in Lancaster and as fan of JRR Tolkien's work I was rather excited when they announced they were going to do an adaptation of The Hobbit. So we "packed our bags for the Misty Mountains, where the spirits go now" (Led Zeppelin, 1971) and headed to see what turned out to be a rather special play.
I am being gently coached to shout 'GET OUT OF THE WAY JOHN' in my best Sarah Connor.
We are all invited to do so. It's cathartic. This is the drum beat to a joyously anarchic hour in the company of Andy Roberts and James Baker as they affectionately, with our participation, put on a very personal, but true to source, staging of the film Terminator 2.
Over the many years that I have been visiting The Royal Exchange, I have seen some truly outstanding and excellent theatre there. I have also seen some, though thankfully not so many, which simply didn't either inspire or entertain, leaving me cold and disappointed. Tonight's production of The Mighty Walzer sadly fell into the second category. Of course, I am only one person with one opinion and all art is subjective; however, judging by an audience of maybe only one third capacity, and the noticeable number of interval walk-outs this evening, perhaps I am not alone in this thinking.
Twelfth night; the classic tale of shipwrecks, cross-dressing heroine, mistaken identity, love triangles and all the other components of a Shakespearean comedy. It's not a play that I knew much about, so the main hurdle for any company undertaking his work is ensuring that modern audiences understand and enjoy the story, despite the difficult language.
How Do You Solve a Problem Like Maria? The answer is simple, you cast Lucy O'Byrne as her! As novice nun Maria, O'Byrne was born to take on this role and is spectacular throughout, charming the audience from the moment she dances onto the stage. After coming second in BBC's The Voice in 2015, this young lady from Dublin is surely looking at a long and successful future in musical theatre if tonight's performance is anything to go by. O'Byrne has magnificent stage presence and is immediately likeable as Maria, performing with charm and innocence and bringing humour too. She has a wonderful and faultless singing voice and as most people will be familiar with the film 'The Sound of Music' starring Julie Andrews as Maria, high expectations were expected and delivered.