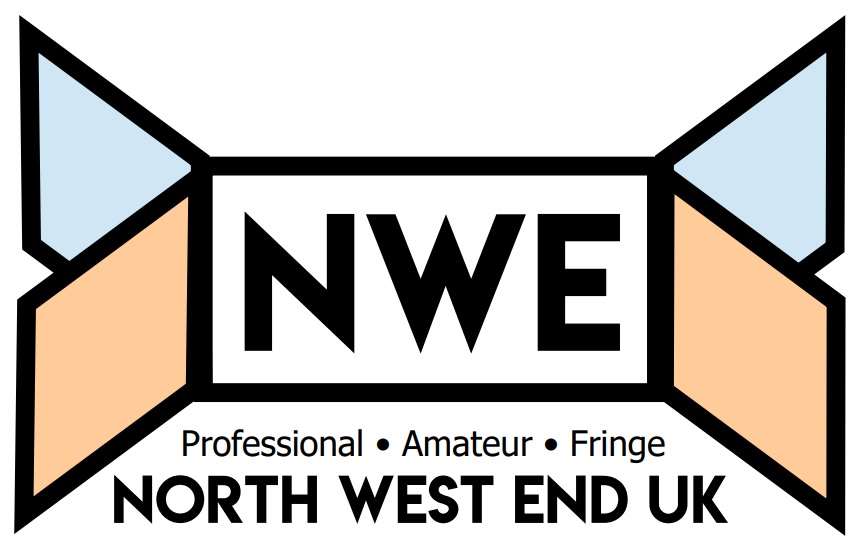 Wonderland is a story of love and self-discovery. No matter if you're a mum, the daughter or the neighbour who needs to pluck up the courage to ask you on a date.
Right from the start, musical number after musical number comes from Frank Wildhorn and beautifully performed by a truly talented cast.
Month September Day 23 Year 2016 Time 20:00
The Time Machine was originally a science fiction novel by HG Wells, first published in 1895. The story focusses on an English scientist and inventor living in Richmond in Victorian England and his story of building a machine that allows him to travel forwards or backwards in time.
Never did I think I would come out of a musical singing the line "you've got to have your dream in your spleen and live it" so there really IS a first time for everything!
Showstopper is one brave concept. Each show is as unique as a fingerprint in that it is a brand new musical completely based around suggestions from the audience as to concept and style. For one night only every night – this is performance art in its truest and finest sense! It gives a whole new meaning to spontaneity.
Presented at the Grand Theatre Blackpool, Travels With My Aunt, by Graham Greene and produced by Mathew Parish for the Creative Cow Theatre Company, is a play of many characters but in a twist there are just four actors taking on the roles. Central to the plot are Henry Pulling, a middle aged recently retired banker who leads a very mundane life, spending most of his time in the garden tending to his dahlias and his Aunt Augusta, an eccentric elderly lady with a zest for travel and having led a very colourful life they couldn't be more different.
Where fantasy, reality and romanticism all combine is where Breathe Out's production of That Golden Age emerges. In a new play written by Rob Johnston, we were taken on a journey of pirates, love, friendship, swashbuckling, and eventual death. It could well have been the recipe for the next Hollywood blockbuster and sequel to Pirates Of The Caribbean, except for one important point - this story's protagonists were female.
So how does a musical work when it's based on a story where dance and rock music is banned and there isn't even an orchestra supporting? Simple, you cast multi- talented actors who will leave the audience wanting more after experiencing a high energy, fast paced and toe tapping show that will delight people of all ages. Footloose was originally a successful film written by Dean Pitchford in 1984, who, along with Walter Bobbie has now created the stage adaptation and is loosely based upon the true story of a small religious community who banned public dancing and rock music in rural Elmore City, Oklahoma.
A laugh-out-loud comedy about misunderstandings and mistaken identity, Relatively Speaking (originally titled Meet My Father) opened at the Duke of York Theatre in March 1967 and was written by Alan Ayckbourn, having first premiered in Scarborough in 1965.
It is a pleasure to be at this unique production of Anniversary, currently playing in West Yorkshire Playhouse's Courtyard Theatre. This contemporary production offers an opportunity for a group of 11 older performers, some who had begun performing as far back as the 60s, to share their life experiences on stage through a kaleidoscope of story-telling, poetry, movement, dance and music.
Blackthorn was developed through Furnace, a festival which celebrates new theatre from creation to production. Written by Charley Miles, it is about two children, the only ones born for a generation, who grow up, fall in love and part ways. Miles hails from North Yorkshire where Blackthorn is set and the lighting and soundscapes, courtesy of Laura Sprake and Heather Fenoughty, reflects the idyllic village life and the surrounding nature.
Adler and Gibb is the perfect antidote to a safe night at the theatre: creepy and honest mixed with all the pain and confusion of just wanting to be left alone.
The first few minutes are held in engrossing silence as we see a young girl wearing headphones carrying out the orders whispered by a stage manager figure sat at the back.
The writer and director of Adler and Gibb, Tim Crouch likes making what he calls "dematerialised" theatre. He says "for me, it suggests a theatre that is closer to being a conceptual artwork than a figurative or representational form."
2016 has been a milestone for many of the most noteworthy names in the world of the arts, some of which include the quadricentennial of William Shakespeare's death and the bicentennial of Charlotte Bronte. It also marks the 57th year of Alan Aykbourn's career as a playwright and his repertoire to date contains over 70 plays, more than 40 of which have played at the national theatre or the West End.