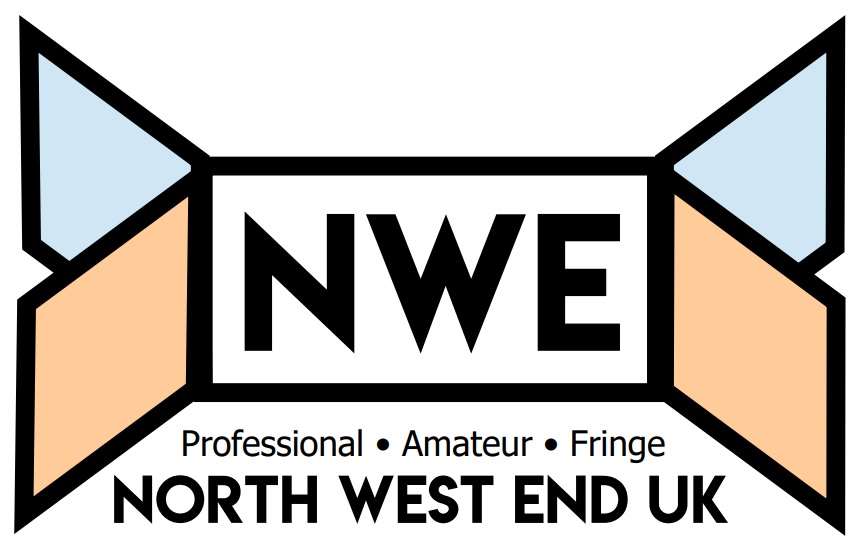 Established in 2015 by Artistic Director Shaun Chambers and Tom Platt, the Northern Comedy Theatre have been gradually expanding their repertoire and are now working with playwright David Spicer. The theatre's previous plays include 'The 39 Steps', 'Noises Off', 'Abigail's Party', 'The History Boys' and 'Dead Funny'. The first of Spicer's plays to be performed by the company was 'STOP! … The Play' and they then collaborated on a second Spicer play 'Health and Safety' which they are hoping to tour in Autumn 2020.
This continues the offerings from the "The Shows Must Go On" YouTube channel that has been showing productions throughout lockdown. Peter Pan live! is a cross between a stage and a TV production, with multiple viewing angles and large detailed scenes following on from each other but without special effects being used for the flying scenes and other TV values.
Daniel Bye and Boff Whalley were just about to set off a national of their new show, These Hills Are Ours, exploring through stories and song the relationship between art and the great outdoors, but then the virus struck.
The Shows Must Go On! is a YouTube channel dedicated to streaming various musicals for people to watch from the comfort of their own homes. The shows are available for a 48-hour period and tonight it was The WIZ Live! that took centre stage. This particular production was filmed in New York at Grumman Studios and was originally shown live on television in 2015. The show was produced by Craig Zadan and Neil Meron and was a perfect way to keep you entertained on a Friday night in lockdown.
Leading Scottish playwright David Greig's first play since 2013 was going to be the centrepiece of the new season at Pitlochry Festival Theatre until Covid-19 forced them to close their doors.
Carmen is a four-act opera by French composer Georges Bizet, first performed in Paris on 3rd March 1875 with audiences initially objecting to the wild and immoral behaviour on view. Sadly, Bizet's sudden death in June meant he did not get to see its resounding success in Vienna later that year and its subsequent international acclaim. It is now one of the most popular and frequently performed operas.
The Barn Theatre have been doing all they can during the lockdown, to continue to promote new writing, whilst also fundraising to be able to keep their theatre open once we come out of this pandemic. A few weeks ago, was the turn of Daniel and Laura Curtis and this week was the songs of Elliot Davis, composer of Loserville, Out There and Best Friends sand Butterflies.
In 1909, E M Forster wrote this short story which was published in 'The Oxford and Cambridge Review; and was a complete departure from his usual style of writing. He had already written 'Where Angels Fear to Tread' and 'Room with a View' when he wrote 'The Machine Stops' and followed this with 'Howards End' and 'A Passage to India'.
A Monster Calls, first seen on stage at the Old Vic in 2018, has now been made available to watch until 7pm on Thursday 11th June on the Old Vic's YouTube Channel. The play, directed by Sally Cookson, tells the story of a thirteen-year-old boy named Conor (Matthew Tennyson) dealing with the messiness and loss of real life, from his difficult relationship with his grandmother (Selina Cadell), bullying at school and his father (Felix Hayes) living in America with his new family to, now, his sick and probably dying mother (Marianne Oldham).
Il trittico (The Triptych) is the title of a collection of three one-act operas by Giacomo Puccini, with the link in the final work illustrating that each opera deals with the concealment of a death. Whilst intended to be performed as a set, it has been more usual to play individually or even pair with another one-act opera by another composer.
Leonard Bernstein is still recognised as one of America's foremost composers and conductors and his vast canon of work ranges from the vibrant West Side Story (1957), the dazzling On The Town (1944), the gritty score for On The Waterfront (1954) and from 1956 his operetta Candide based on the 1759 novella of the same name by Voltaire.