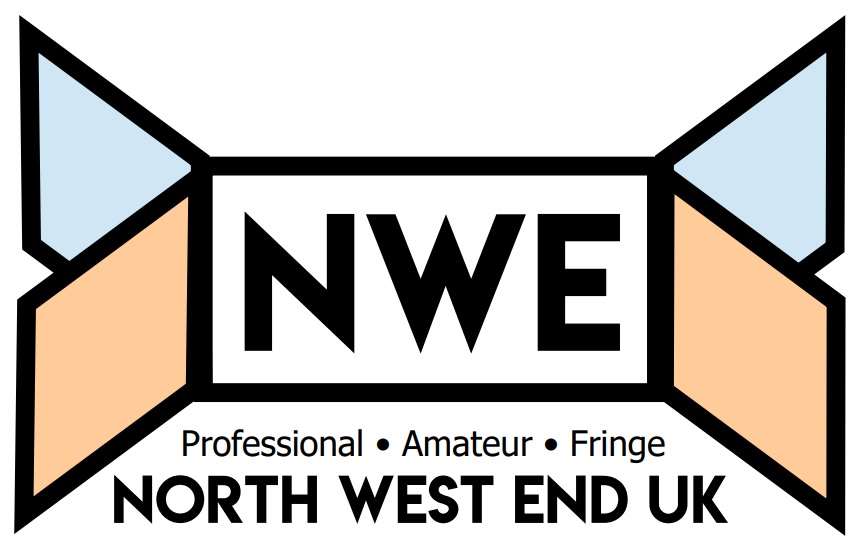 Charles, an English mystery writer, played to perfection by Ben Roddy, is delighted to be spending Halloween in America and has invited five others to join him on a mystery weekend at a remote island cottage in the middle of a lake. The other guests, Willy, one time American footballer but now in a wheelchair, the result of a car accident, is performed tonight by director and sound designer, Patric Kearns in a cast change. Kearns does not disappoint, delivering comedic moments with some double entendre with perfect timing.
I cannot remember a night in a theatre I have enjoyed more. Tonight's performance was Flawless, Fantastic and entirely Fabulous!
Sometimes there are moments in your life when you know you have been touched by something a little special. I am in no way star-struck nor am I going to get all gooey and gushing and tongue-tied when in the presence of film royalty; but I do know when I have witnessed something really quite unique, and this evening was one of those times.
Harper Lee's well-loved American classic and Pulitzer Prize-winning novel sees racial prejudice within the fictional small-town community of Maycomb, Alabama. It is home to Scout Finch (Jasmin De Goede), an intelligent tom-boy, her older brother Jem (Che Tligui), Dill (Adam Crompton), a neighbour, and their widowed father, Atticus Finch (Rob Edwards), a prominent young lawyer.
The play Brassed Off in this adaptation by Paul Allen, is based on the 1996 film of the same name, which in turn was based on a true story; so no wonder many of the characters and instances in this play feel so close to home.
It is 1994, and already the mining communities have suffered strikes, closures and hardships, and now Arthur Scargill is fighting a losing battle and a sense of impending doom hangs over the colliery workers of the small mining town of Grimley, as their very existence and future hangs in the balance. As the women protest, the men work. The women organise a committee, and the men drown their sorrows at the local pub and play in the brass band.
Having little to no knowledge of the performance I was going to watch tonight or the performer, Joey Hateley a.k.a. The Gender Joker, I was both curious and open minded in what I was going to experience tonight.
Dirty (stylised as diRTy) is a creative, diverse and moving autobiographical performance about Joey Hateley's inner struggle and conflicts with their identity and gender as a female man. With a friendly, professional charm and open vulnerability, Joey walks onto the stage with the assistance of his 'interpreter' Siobhan Rocks, as they try to explain The Karpman Drama Triangle (Victim, Hero and Perpetrator) and two other models to the audience. This leads into a comedic back and forth with Rocks, trying really hard to sign language interpret everything Joey says whilst simplifying Joey's attempts at describing the charts. This made the audience chuckle, preparing us for the more explicit and personal aspect of the piece.
The Paines Plough Roundabout in Eccles. I made my way into the round, circus styled ring at The Paines Plough Roundabout in Eccles and prepared myself for tonight's performance of Alan Harris's Love, Lies and Taxidermy.
The studio at the King's Arms is a compact space, perfect for a one woman show such as this. It begins with the timeless and haunting ethereal strains of Kate Bush's classic, Wuthering Heights, which more than adequately sets the scene. A dark evening, somewhere in the North, out on the wily, windy moors, Rosie Barton, played by Hannah Torbitt, has ignored the warnings about flooding and driven across the moors, only for her car to aquaplane in a foot of water and crash into a ditch. Likewise, Rosie crashes onto the stage dressed in her glad rags and glittering high heels. She comes careering unceremoniously to the floor as her shoe strap snaps; the fall was so realistic that I almost got up to help her. It transpires she was on her way to a vicar and tarts party (she doesn't normally dress like this).
The Circus Of The Sun creates a story centred around the moon.
Cirque Du Soleil is a French-Canadian company, which started in Quebec in 1984, and has gone on to be the world's leading circus-theatre performance company. Words like phenomenal and outstanding simply don't do this company justice.
Having seen the 'Lady Boys' before I was really looking forward to seeing this year's 'Forever Yours' performance at Preston Guild Hall's Charter Theatre. Oh dear, maybe once is enough.... tonight although all the glamour was there, there is no denying that this all male Thai cast are stunningly beautiful girls, there are just no personalities other than Ole and Mister Sak shining through. The dance routines are almost robotic and repetitive with the performers wearing fixed smiles and expressions upon their faces. The lip syncing is poor to the songs of Kylie, Little Mix, Shakira and One Direction to name just a few that are performed this evening.
Northern Ballet opens the autumn season at the West Yorkshire Playhouse with presenting Wuthering Heights. This production is part The Brontë Season and marking the 200th year anniversary of the birth of Charlotte Brontë. Emily Brontë's classic, set in the moors, is loved by many and known for the obsessive and passionate love affair between Heathcliff and Cathy. Set to Claude-Michel Schönberg's music; the talented company interprets the classic with a combination of simple and intricate dancing with Ali Allen's stunning staging and David Nixon's strong choreography. The focal point is obviously the relationship between Heathcliff (Javier Torres) and Cathy (Dreda Blow). Their childhood affection, from being inseparable, grows and deepens to a love which overwhelms them as well as devastates; particularly from their forced separation initiated by Hindley (Giuliano Contadini) to Edgar's (Nicola Gervasi) hand in marriage to Cathy.