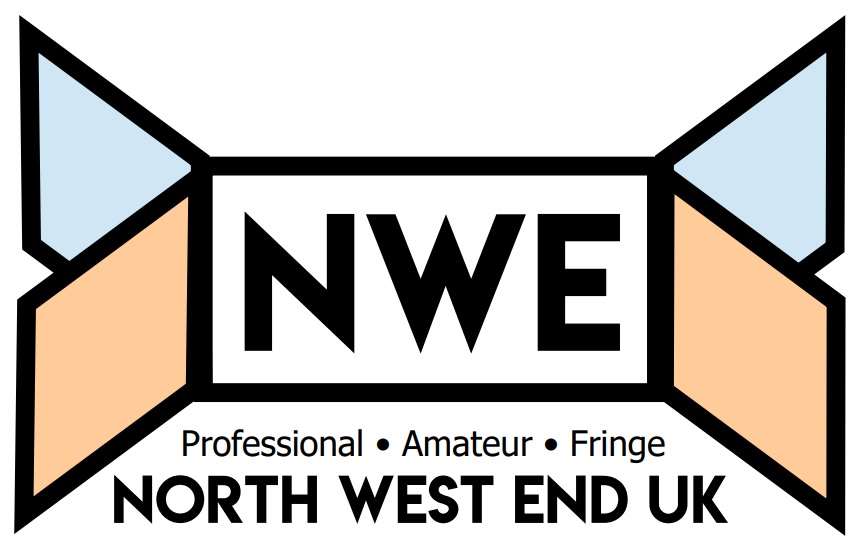 Arthur J Raffles is a character created in the 1890's by E W Hornung and described as a 'gentleman thief' with a partner in crime Harry 'Bunny' Manders. There have been many film versions of Raffles but this production of The Mystery of the Murdered Thief is brought to the stage by the Rumpus Theatre Company and is the first venture of Raffles and Bunny onstage in over one hundred years. It is described as a sparkling, mystery adventure by Director and Designer, John Goodrum and is based upon four classic stories written by Hornung.
On the prowl for something to watch in Stoke? Look no further than the Regent Theatre this week as the Andrew Lloyd Webber classics Cats has hit the stage. This show is one that everyone has some knowledge or shall I say 'Memory' of. The show itself is based on a series of poems by T.S Elliot and can be a little confusing for someone who hasn't seen the show before. I saw the show some years ago but I honestly think this version is a hundred times better.
Standing at a tiny 4ft 11, Christina Bianco gives a whole new meaning to the little woman with a big voice. To date Bianco has clocked up millions of views on YouTube with her celebrity impressions. After seeing the show, she puts all other female impressionists to shame, not just with her amazing impressions but her sensational singing voice.
Neil Knipe brings Brassed Off, a collective production by Northern Spark Theatre Company, Barrel Theatre & Comedy, Bite My Thumb and Gravitas Entertainment, to three venues across West Yorkshire. Brassed Off is based on Mark Herman's film of the same name and the 1996 film honestly portrays life in Grimley, a fictional mining village in the north of England, and its community. The emphasis is on the harsh reality that the community faces - ten years after the 1984-85 strike by the National Union of Mineworkers. In contrast to the fight the miners fought ten years ago, this community somehow tells a different story. The village's brass band, led by Danny (Reece Andrews), is the focal point to the community and its arrival of Gloria (Leanne O'Rourke), a brass player and a professional for the National Coal Board.
This performance was part of a weekend conference "Rediscovering the Radical" organised by Collective Encounters. An international conference exploring how theatre can contribute to radical social and political change in the 21st Century. It was supported by Arts Council England, LIPA, Collective Encounters and The Unity Theatre, Liverpool. Most of the audience were conference delegates but some, like me, had arrived at the auditorium for this show.
Relatively Speaking was Alan Ayckbourn's first smash hit way back in 1967 moving Noel Coward, who knew a bit about well-crafted comedies, to send the budding genius a congratulatory telegram.
As you might imagine a light hearted comedy written just as the Swinging Sixties was getting going has dated somewhat, but in the hands of a strong cast there are still plenty of laughs to be had as Relatively Speaking sets the template for Ayckbourn's trademark clever structuring and ear for a good gag.
I have been fortunate to see all the professional incarnations of Sister Act that have played in the UK from the original London production, the last UK tour starring one Cynthia Erivo and also a production in Aberystwyth featuring Jenny Fitzpatrick. So how does this new tour measure up? Directed by Craig Revel Horwood it is a packed evening which musically and vocally hit the mark however the staging in my view is the most inferior of all productions that have gone before it.
Alexandra Burke puts the X Factor behind her with a barnstorming performance in a funny and sassy adaptation of the smash hit movie.
If you were wondering if X factor winner Alexandra Burke was a cynical bit of stunt casting then those doubts are swiftly dispelled as she owns the stage belting out "Take Me To Heaven" that opens this fun version of the movie classic.
Tracks, written and directed by Emma Trow tells the story of homeless men and women. I was unsure what to expect but I was amazed and felt each actor portrayed their role with such realism and commitment.
The performance space was small with lots of cardboard boxes and rubbish littered on stage, the audience was also small which showed the intimacy and helped us gain an insight of the characters' lives. I also felt that the staging separated us, the rich audience and 'Weather Girl' (Lori-Jane McLare) who was situated behind the audience reading her book aloud, from the homelessness and suffering we were about to witness on stage. It expressed how removed we as a society can be from homelessness when it is something which we can see every day when going into Manchester, where this play was set.
I was lucky enough to attend the press launch in May for the nationwide tour of West End hit Sunny Afternoon so I have been eagerly awaiting the opening for the past three months!
Over the past decade or so we have become accustomed to great pop and rock bands back catalogues becoming musicals. From We Will Rock You (Queen) to Mamma Mia (Abba) and even Viva Forever (Spice Girls), the appetite for revisiting musical memories of childhood seems unabated.
Imagine winning on the Premium Bonds and living your life in splendour at a top fashionable hotel and then some 50 years later your whole life crumbles as developers move in and want you out from what has become your home in the Pavilion Suite of the once majestic Winter Gardens Hotel. Now it is in disrepair and Northern Leisure Holdings have recently purchased the building and want Maggie Morgan out. Her plight makes the headline news of the local Gazette and we learn of how one of the hotels once most loved residents, has now become an irritation to the developers and, unable to settle yet another bill, after living on credit for years, she is finally evicted and work on revamping the building can begin.