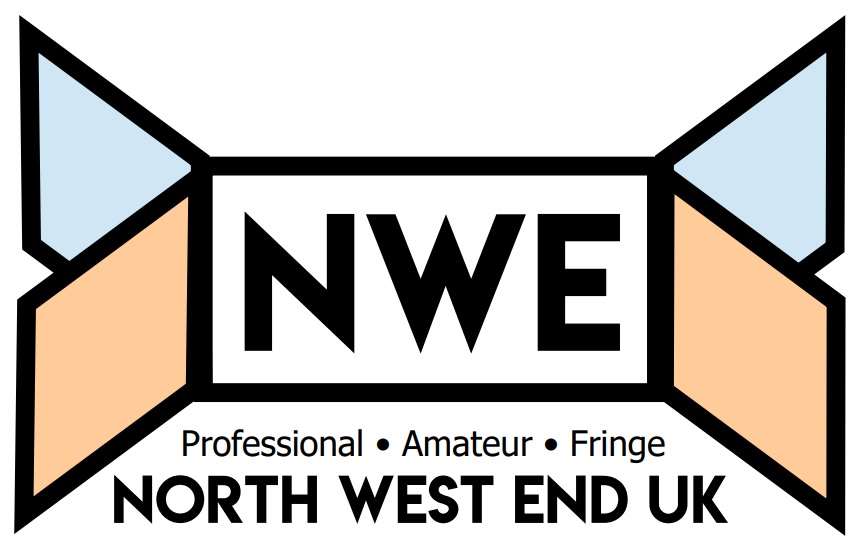 Luisa Omielan is a largely unknown comedienne from London. Despite having two successful tours, I had never heard of her. Her latest show is not stand-up, but a chat about her recently published book 'What Would Beyonce Do'?
Some of the stories from the book do lead you to have admiration for Omielan. For example, her story of getting fired and then rehired from a club promo job is quite inspirational to many.
Simon Warner presents Viva Hypnosis, an internationally renowned stage hypnotist according to his publicity but a new name for me. He was assisted by the dancer duo Chelle and Rachel, aka The NTrancers. They looked after the volunteers, supported Simon and provided decoration to the scenes played out on stage.
The audience had a mixture of three types of people: fans, they had seen or experienced Simon before; those curious about hypnosis and the skeptical who'd been brought alone to see the show.
The Brink is a short play which portrays a young woman's experience of having her first child, and the aftermath of dealing with post-natal illness. Written by Helen Jeffery and in association with the NHS, the play comes from first-hand experience, and further researched by interviews with women who have been in similar situations.
The Lantern Theatre in Liverpool is sadly closing down at the end of July after several years supporting Liverpool's fringe theatre community so I was excited and a little emotional to come and say my goodbye to a place I have performed in, directed in and also, sat and enjoyed some of the best theatre in the region.
Part of the annual Shiny New Festival at The Lantern Theatre, Hotel is a piece produced by ArtGroupie. Sadly this festival is the last one because The Lantern will be closing its doors at the end of the month. It will be a sad loss to Liverpool and the creative community of the North West.
ArtGroupie are a nonprofit social enterprise organisation, promoting the arts in the North West. They bring us 'HOTEL' written and directed by John Maguire, with co-director Moira Kenny. The cast consisted of Donna Lesley Price and Eddie Fortune.
Pigs with Wings Productions contributed their paean to feminism to the Shiny New Festival at the Lantern Theatre last night – the venue's fringe buzz will be sadly missed when it closes at the end of this month. Lady Parts saw performer and writer Rebecca Clarke embody three characters on a quest to challenge 'perceptions of femininity and social hierarchy whilst also laying out a 5 step plan to serve mother earth'; quite an undertaking for a 45 minute show!
Jacques Brel, although a Belgian by birth, became one of the best loved and most lauded exponents of the French chanson, and enjoyed a 15 year period of fame alongside other greats such as Edith Piaf, Maurice Chevalier and Serge Gainsbourg.
What could possibly go wrong with a home swap with your home in Wimbledon for a holiday in sunny Marbella? The body in the cupboard at the very start might just be an indication of what is to come when it transpires your holiday let is owned by a local gangster with big plans to take on other mobs.
Kill The Beast proudly presented Don't Wake the Damp in the Aldridge Studio at The Lowry for the second of two nights before heading off to The Edinburgh Fringe Festival. The show is wonderfully produced with fantastic projections by Izaak Pardey and Ali Clarke. This was well supported by fantastic lighting effects from Elliot Griggs.
Written and produced by Ashley Luke Lloyd and Koryann Stevens, this is the latest in a plethora of 'jukebox' Musicals to hit town. Mad On Her is a conventional love story of hard-working career girl meets man of her dreams from out of town, - and then meets his fiancée! Of course, because this is a 'feel-good' show, everything works out fine and they get back together in the end. Set to a score of some of the most iconic pop music of the 80s and with some outrageously authentic 80s costumes and hairstyles, this is a retro Musical and a journey back in time to reminisce for those who were 80s teenagers. Although little of what we saw this evening was like our own teenage years. It was what we saw in the magazines and in the films, and it was the music which conjured those very American 'teen-dream' images.
Devised by Theatre Ad Infinitum and presented as part of York Theatre Royal's 2016 Takeover Festival, Bucket List is a powerful and compelling show that focuses on the young life of Milagros, a girl who is growing up on the boarder of Mexico and America. Growing up in the shadow of poverty but surrounded by love, Milagros' life is changed for ever when her mother is murdered during a protest for factory workers' rights. Told through physical theatre, dance, story-telling, music and singing, this visceral and hard-hitting piece captivates the audience and makes them examine their own values as well as that of the characters portrayed on stage.