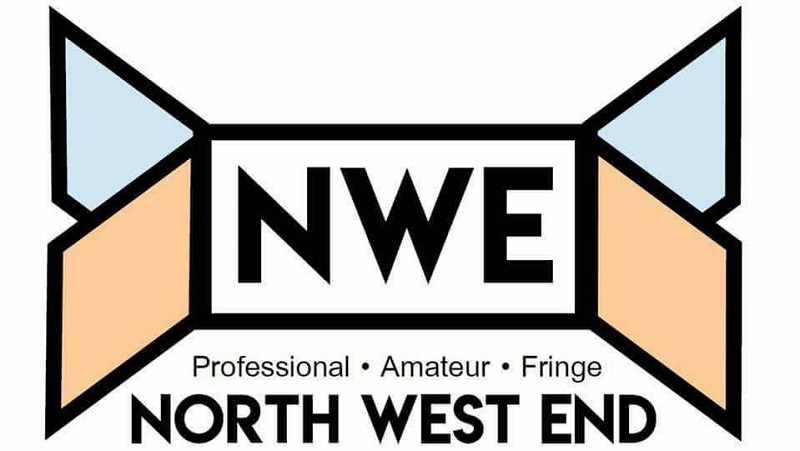 They say you're either a dog person or a cat person, well I am to be a cat person tonight as I've just seen the unusual musical by the same name at the wonderful Liverpool Empire.
What first strikes me when walking into the theatre is the elaborate stage design, with giant cornflake boxes and life size bicycle wheels, this is a marvellous stage design and really catches your attention for the get go. As the show starts, the 'cats' enter the stage via the audience which shocked a lot of theatre goers and there was a few jumping in their seat. Starting with the Prologue and then 'the naming of cats' which was a joyous number which wetted our appetite for a dance and song spectacular which is what we received.
It's become almost a tradition between Mother and I (occasionally my aunt and uncle join us) to see the annual Dukes production in Williamson Park in Lancaster and as fan of JRR Tolkien's work I was rather excited when they announced they were going to do an adaptation of The Hobbit. So we "packed our bags for the Misty Mountains, where the spirits go now" (Led Zeppelin, 1971) and headed to see what turned out to be a rather special play.
I am being gently coached to shout 'GET OUT OF THE WAY JOHN' in my best Sarah Connor.
We are all invited to do so. It's cathartic. This is the drum beat to a joyously anarchic hour in the company of Andy Roberts and James Baker as they affectionately, with our participation, put on a very personal, but true to source, staging of the film Terminator 2.
Over the many years that I have been visiting The Royal Exchange, I have seen some truly outstanding and excellent theatre there. I have also seen some, though thankfully not so many, which simply didn't either inspire or entertain, leaving me cold and disappointed. Tonight's production of The Mighty Walzer sadly fell into the second category. Of course, I am only one person with one opinion and all art is subjective; however, judging by an audience of maybe only one third capacity, and the noticeable number of interval walk-outs this evening, perhaps I am not alone in this thinking.
Twelfth night; the classic tale of shipwrecks, cross-dressing heroine, mistaken identity, love triangles and all the other components of a Shakespearean comedy. It's not a play that I knew much about, so the main hurdle for any company undertaking his work is ensuring that modern audiences understand and enjoy the story, despite the difficult language.
How Do You Solve a Problem Like Maria? The answer is simple, you cast Lucy O'Byrne as her! As novice nun Maria, O'Byrne was born to take on this role and is spectacular throughout, charming the audience from the moment she dances onto the stage. After coming second in BBC's The Voice in 2015, this young lady from Dublin is surely looking at a long and successful future in musical theatre if tonight's performance is anything to go by. O'Byrne has magnificent stage presence and is immediately likeable as Maria, performing with charm and innocence and bringing humour too. She has a wonderful and faultless singing voice and as most people will be familiar with the film 'The Sound of Music' starring Julie Andrews as Maria, high expectations were expected and delivered.
The Regent Theatre was packed full last night with people excited two of the countries most loved dancers, Vincent Simone and Flavia Cacace who are world renowned Argentine Tango champions. They have toured the country with several shows and the last tango is their latest tour. I personally am a huge Strictly Come Dancing Fan and have seen other professionals from the show performing at the theatre in the past. This show was unlike any of the others I have watched as it followed the story of two young lovers and took you through all the good times and the bad they had faced. This brought great beauty and class to the show. Neither Vincent nor Flavia spoke a word throughout the show but truthfully it wasn't needed.
"Oh you, pretty Chitty Chitty Bang Bang we love you…"
Chitty Chitty Bang Bang is the perfect family musical, a classic loved by both young and old. With popular songs including "Mi Ol' Bamboo", "Doll in a Music Box" and of course the title track, Chitty Chitty Bang is currently touring the UK, bringing magic and sweetness to the stage.
The incredibly popular and highly adored teenage magazine Jackie from the 1970s has been made into a musical and is an absolute delight from beginning to end. The much loved stars that graced the pages of Jackie such as Cliff Richard and Donny Osmond are the soundtrack to the turbulent life of Jackie, a 54 ('that's almost 60!' she often cries) year old woman with a teenage son, recently divorced and feeling a little bit desperate. She seeks comfort in reminiscing over her Jackie magazines that she stumbles upon and transports us back in time to simpler days when all loves troubles could be answered by Cathy and Claire.
In 1952 an Agatha Christie play opened in London called The Mousetrap. Nobody expected 60 plus years later the show would still be running and showing no signs of stopping. And now the 60th anniversary tour seems to be going the same way as it returns to Manchester on its never ending tour of the UK. What is unique to this play is that the ending has and continues to be kept a very close secret. At the conclusion of tonight's performance at the Opera House the cast told us we were now part of the Mousetrap family and as such asked us to keep their secret. And of course North West End will honour their wishes.
The stage is set with a loft scene designed by Morgan Large and works fantastically well with this show, as George, who expressively, with probably the fewest words ever spoken by a narrator, takes us on a journey of his life.
The Last Tango performed at the wonderful Grand Theatre in Blackpool was simply stunning from the very first step...and that was up the ladder to the loft!