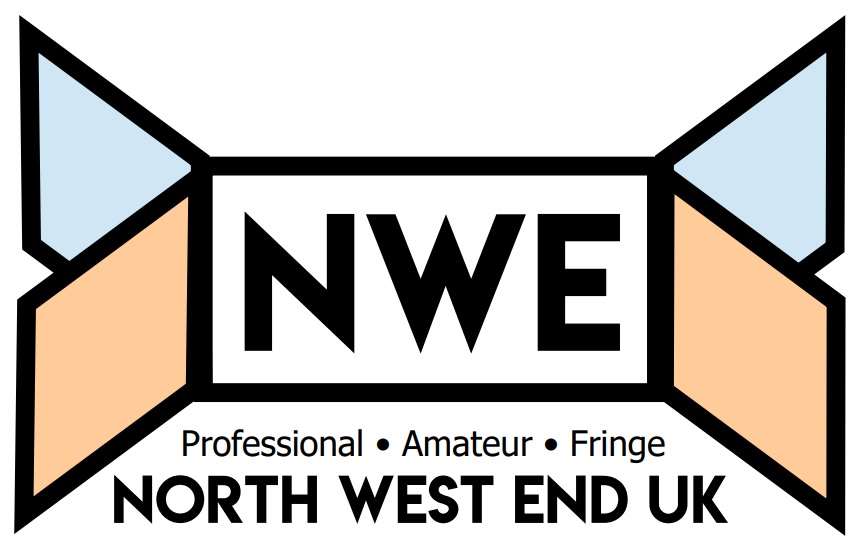 Upon reading that this play was featuring three ALRA graduates and a former Hollyoaks cast members, I was quite excited at the prospect of seeing Senseless Romance. However, my high expectations were completely thwarted within 10 minutes.
The play focuses on dating. We meet three couples; Owen (Adam Cryne) and Rose (Rebecca Giles), the married couple who are struggling to keep their relationship alive, Laura (Emma Fernell) and Kelly (Isobel Hambleton) a young couple that have recently began dating, and Mark (Darren Jeffries) and Yvette (Lucy Hayward) who are on their first date. As the play drags on we learn more about each couple.
Presented as part of The Greater Manchester Fringe Festival, this is a slightly reworked version of the play presented earlier this year at Salford Arts Theatre, by Grand Dame Theatre Company.
I have to admit that I had my misgivings. After reading the synopsis, and realising that it was a farcical comedy, I really was not at all certain it was going to be my cup of tea; however, as the saying goes, you had me with 'hello'.
"Loneliness is having so much love to give, but no one to share it with". This was a quote that appeared on screen at From The Mill Theatre's production of I'm Standing Next To You that broke my heart and almost moved me to tears.
The play deals with the issue of loneliness in today's world in three aspects; being a new mother and feeling cut-off from your former life, the guy that desperately tries to form the relationships that others find so easy, and the world of dating. However, all three aspects have one things is common, and that is that this new wave of digital technology is making people more isolated than ever before.
Anyone old enough to remember the 70s may be aware of a movie called 'Deep Throat'. Released in 1972, with a mere budget of just $25,000, the movie went on to gross millions of dollars upon its release. Porno Chic tells the story of Harry Reems (Richard Allen); the star of the movie.
As one who remembers Tommy Cooper's endearing humour and his untimely death during a televised stage appearance I was keen to see this tribute act to one the finest comic magicians of recent times. It was said of him that "he made humour look easy and magic look difficult" I joined a poor first night audience at the delightful Hope Mill Theatre to watch John Hewer pay homage in accomplished manner.
However, compressed into a very pleasant studio space, we made a receptive audience and John knew well how to draw our laughs in authentic Tommy Cooper style.
Descending the stairs of Bar Pop to the basement theatre area, I was excited to see my first Greater Manchester Fringe offering of the season. Tipping Point was billed as telling the story of five phobics in a support group, a 'dark comedy'. David Howell, the writer, introduced five caricatured stock characters onto a simply set stage, allowed them some moments of obvious and overblown humour, and then gave each character a monologue revealing their inner secrets and hidden pasts.
I must admit when I heard that this production was going to be a modern, gender-bending performance by a bunch of sixth form students, my expectations weren't high. However, I must say that Lowhurst Productions proved me wrong. The effects, music and lighting were good, and scene was set from the very beginning.
Underdog Theatre comes to Salford as part of The Greater Manchester Fringe Festival with this tale of two young men, best friends and flat-sharing, deciding to pack it all in and go travelling through central and eastern Asia for as long as the money lasts. They have been talking and planning this trip seemingly for many years but never actually quite got round to doing it, until now. Now they are serious. That is until one of them has a one-night-stand at a party, and the girl, 10 years his junior, comes back to tell him that she's pregnant. (They had unprotected sex).
Three friends from music college get together to produce a show about the trials and tribulations of being a music graduate...probably doesn't sound overly exciting but 'Climbing Uphill' really delivered tonight.
The show is billed as a 'Musical Theatre Revue' and is part of the Manchester Fringe Festival. Initially when I looked at the list of songs in the programme, I have to say my heart sank a little as I knew virtually none of them. However, this didn't matter a bit as Elizabeth Humphries, Jenny Carson and Jonathan Ainscough have put together a really well constructed, engaging, interesting and humorous show and I'm really glad I had the chance to see it.
Tonight was my first show of this year's Greater Manchester Fringe, a fantastic month long festival celebrating the best of theatre, music and comedy in and around the city. I was delighted to see that the main theatre at the Kings Arms was sold out for this performance, the debut from young writer and director, Richard Stringer.
This fast paced play tells the story of Tom and Anna, forced to flee Manchester because of their abusive friend, Jordan. There is a whole lot of story packed into around 50 minutes, and we are quickly taken from one location to the next. It is perhaps a shame that the production is so short, as there are lots of issues to explore here.
Keep checking back for our guide to everything that is going on at this years Greater Manchester Fringe Festival taking place between the 1st and 31st July.