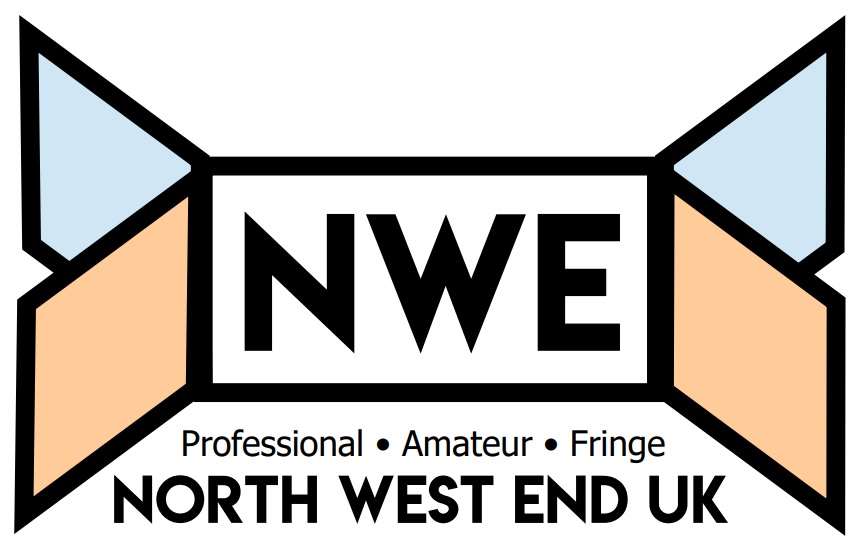 King Lear is arguably one of Shakespeare's most well-known plays. As someone that studied the text at school, there is so much to play with in this fantastic play. Unfortunately this version by PurpleCoat Productions fails to hit the mark.
This production is produced, conceived and directed by Karl Falconer, who also manages to play the roles of The Fool and Gloucester. While I do admire his ambition, I feel that the multi-tasking led him to not executing any of these roles particularly well.
Walking from Piccadilly station along Dale Street in the Northern Quarter of Manchester I was impressed by just how magnificent most of the old mills and warehouses are… then I came to Chatsworth House. Don't be fooled by the name, this isn't a grand stately home, but something of a grey, midSeventies eyesore; an anachronism amongst the other older, finer buildings of this part of town. But inside on the ground floor is Chapter One Books, which I've passed many times but never noticed, which is a hidden gem, a secret space where you can meet friends and drink coffee, or get away from friends and relax alone with a pot of leaf tea and a delicious cake, including vegan and gluten free options. It's pleasing and pleasant and calming, a little haven of tranquillity in a bustling city.
The Manchester Fringe Theatre scene has always been enigma. In fact, to shamelessly paraphrase Forrest Gump, it's very much like a box of chocolates because you never know what you are going to get.
In the few years that I have been involved with Fringe theatre either as an actor, director, writer, and now reviewer, I have seen some absolutely terrible productions which really should never have seen the light of day, some which were average and perfectly acceptable but not challenging or exceptional, and very very occasionally one comes along which grabs you by the throat and knocks you for six.
Tonight was the Manchester heat of the Sitcom Trials, a popular competition which pits five 10 minute sitcoms against each other, with the audience deciding which their favourite is? There are heats throughout the UK, with the grand finals taking place at the Edinburgh Fringe Festival.
The Scottish Falsetto Sock Puppet Theatre have been a fringe favourite for years, first created in 2005 and appearing in many festivals and touring ever since. Writer and performer Kev F Sutherland blends comedy sketches, audience suggestions, music and songs to form a usually hilarious show, this year focusing on the works of Shakespeare. I've seen several performances previously at the Edinburgh Fringe, and so my expectations were very high.
There's probably very few people who remember the Olympic Games in London in 1948. However, it is remarkable how similar the political situation was very similar then, to when London hosted the Games again in 2012.
Set just after the end of World War II, The Austerity Games tells the story of Martha Britt, an elderly woman who has become stubborn and impatient. She becomes increasingly annoyed about how she is suffering because of the Games.
Billed as "the only show in the Greater Manchester Fringe Festival where all the material revolves around a solid hoofed plant eating domesticated equine mammal and the Homo sapiens that adore them", this show does exactly what it says on the tin. It's an hour of fast paced comedy sketches all about, yes you've guessed it, horses!
Until last night, I knew only a handful of plays by John Godber (Bouncers, Shakers, Teechers, Up 'N' Under) and although they seem to be very popular choices with amateur and professional companies alike, they really are not my cup of tea, and so when I was asked to go to another play by Godber this evening, it was with some trepidation.
Hope Mill Theatre is quickly gaining a reputation in Manchester for staging fantastic productions, and Things of Darkness from Out Of Kilter Theatre continues that trend. I especially like how the space is able to transform to accommodate all types of shows. However, I must address that the venue had a severe health and safety issue and was very lucky a member of audience wasn't injured. On the right side of the audience in the back row, there is quite a large hole in the floor. As the lighting is so low people were unable to see the gap! There was no sign or warnings of this, it was a miracle no one was injured.
The King's Arms is a quirky, old fashioned backstreet boozer/arty Bohemian hybrid, with a small theatre in the loft and an even smaller one in the cellar.
The Communist Threat from Rusted Dust is a two man piece set in 'Fifties Vienna in the Cold War. Shades of the Third Man, Film Noir and Cold War paranoia.
After winning the award for Best Spoken Word in last year's Greater Manchester Fringe Festival, this was Magpie Man Theatre's very bold and brave follow-up; which, using elements of contemporary dance, physical theatre and hard-hitting dialogue, compels the audience to watch, listen to, and perhaps even challenge their own perceptions or preconceptions on issues of contentment and acceptance. Contentment with and acceptance of our own body... its shape, size, gender, sexuality. And also contentment with and acceptance of how others view our body and how we view others'.