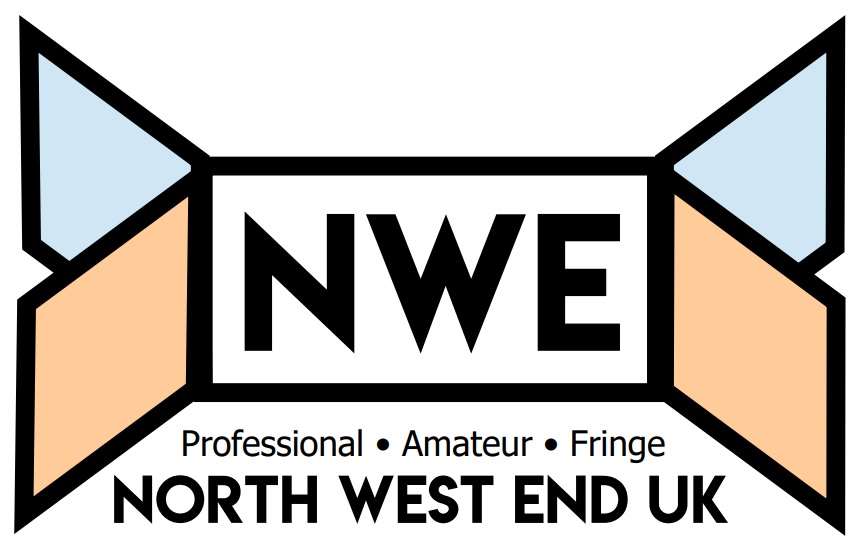 Kate Perry collects people. Here as part of Greater Manchester Fringe she gives audiences, a taste of some of these, in a unique form of impressionism with a dizzying array of characters, starting with Carmel (ages 78) from Northern Ireland who is a force to be reckoned with and hilariously funny. She complains and gossips her way through her life, obsessing on Ken Barlow with an acerbic wit, ruthlessly harpooning her fellow pensioner's behaviour.
Powerhouse Town is set in a bookies, a betting shop. The least person you expect to meet, (although perhaps a clue) by the music is Elvis Presley.
Elvis is in fact a cab driver – Bob the Taxi who like a modern day narrator takes us with no holes barred through his usual clientele with some great one-liners.
The snug area of the Crown & Kettle pub was host to Big Dumb Cats on Tuesday evening. Performed by New Zealander; Daniel John Smith this is his second comedy show, with stories on his family, illness and sexuality.
A sweltering humid night and the audience at the King's Arms Salford is squashed into an airless room, sweating with heat and anticipation to see what John Best the performer behind the Little Pink Book of Masculinity has to offer us eager beavers tonight. He has an onstage helper/servant, who informs up to look astutely towards the door as John is going to make a 'grand entrance,' that we surely don't want to miss.
The Thermos Museum was recommended to me enthusiastically by someone that showed me their Thermos Museum themed postcard and badge. Assuming this was the same museum that was all the way in Edinburgh and keen to get my own postcard and badge, I was thrilled to find out it was 'on tour,' and heading to The King's Arms, Salford for the Greater Manchester Fringe Festival.
'Blink,' is a play written by Phil Porter a British playwright that gained good reviews from the New York Times back in 2014. Today it's been brought to the Kings Arms, Salford for Greater Manchester Fringe festival by the Squabbling House Theatre Company. Slotting neatly into today's digitally obsessed world that means people are constantly absorbed in their mobile phones, twitter accounts and email it is very relevant.
Every so often, a piece of theatre comes along which is unexpectedly outstanding and tonight's performance of "A Different Way Home" presented by 1974 Productions was just that – and more.
I had no expectations but within minutes of the show beginning, I knew that this was something very special indeed.
A friendly game of cards in the living room of Peg comes to its usual, some would say predictable, conclusion with her winning on a cut of the cards before stashing her meagre winnings in a tin on the sideboard. We are watching sisters of 55 years, Peg and Bessie on a normal day living out their twilight years and causing a bit of mischief along the way.
On arrival I knew the play was going to be like no other I'd seen before. A cowboy greets me western style– (Howdy Madame) outside a 'Pop-Up Saloon,' and quite frankly I don't feel like there's an option to leave as he hustles me in like a bewildered sheep. Thankfully there are other people inside what turns out to be the Bobtail Saloon.
This Wide Night, written by Chloe Moss, is a gritty two hander piece between Lorraine and Marie. On Lorraine's release from prison she heads straight to Marie's, her ex-cellmate and once close companion. The reality of freedom proves to be more daunting than they care to admit to themselves or each other, and the bond these two women have found in each other is put under strain.
Lear's descent into madness while the storm rages about him is one of Shakespeare's most memorable scenes. The once all-powerful king, reduced, through his own arrogance and the malice of his daughters, to an impotent old man, raging at the elements which seem to have conspired against him, is always a key moment in any production of the play. But it's arguable that it depends on the supporting cast for its poignancy to be fully realised: the loyal Kent, sheltering his master; the Fool, displaying the blackest of black humour in his commentary on Lear's plight; and Edgar, betrayed, and forced into a desperate disguise as a Bedlam beggar adding another layer to the madness. How then might this, and other crucial scenes in the play be performed as a one-man show?