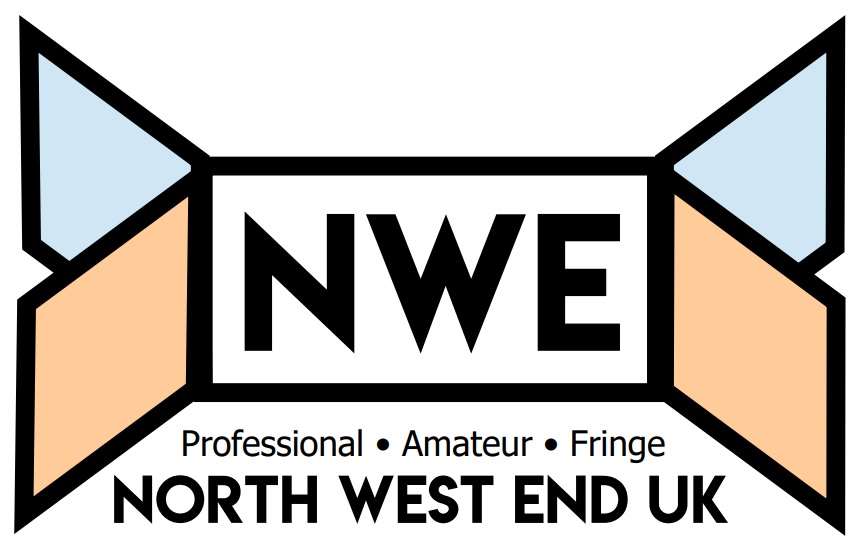 Rainhill Garrick Society delightfully take us into the world of black comedy and slapstick humour, under the direction of Lynn Aconley, with their production of The Ladykillers, the renowned 1955 Ealing Studios film which comprised an all-star cast that included Alec Guinness, Peter Sellers, and Herbert Lom, and was subsequently adapted for theatre by Graham Linehan of Father Ted fame, premiering at Liverpool Playhouse in 2011. Those are some tough mantles to follow and RGS do not let us down as they serve up an absolute treat.
Sensitive performances in an emotional and powerful piece
Written by Ashley Ali and directed by Christopher Woodward, following a suitably impassioned introduction from Maggi Green, Likeminded Productions 'Life After Life' opens onto a hospital ward as we meet Jimmy (Peter Durr) and Eric (Bob Towers) who share the same room but have very different attitudes as they explore the loss and loneliness of life and death.
David Paul and Emma Culshaw's play Blood Runs Deep tells the chilling story of single mother Karen Richards and her attempts to raise her son, Jake, without him learning the truth about his past. This play is intense, thrilling and brilliantly performed.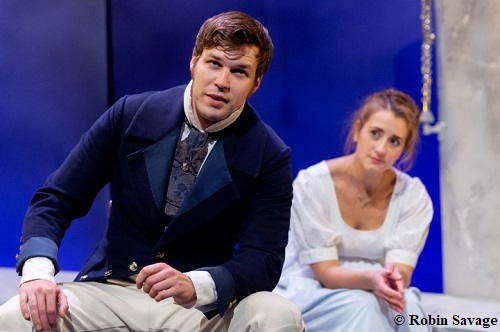 You may well be familiar with the story, yet this doubly impressive production (the creative team are nearly all women) keeps you on the edge of your seat: will Anne Elliot ever find true love with Frederick Wentworth, the happy ending she truly deserves? It's been eight long years since her family dissuaded her from accepting his proposal: no means; no standing. And now Fate conspires to bring them back into the same orbit, not least the dizzying social whirl which is Bath.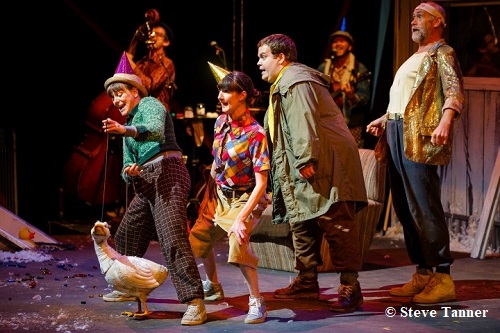 So this is a modern fable? It could certainly be classed as a fairytale, being extremely grim in places, the tale of orphan Tiny, adopted by his apparent reprobate of a grandfather. The boy grows up to be obsessed with building fences, literally keeping things in as well as out. And having lost father then mother under tragic circumstance, still haunted by the latter, he takes to caring for the eponymous Fup, yes, it has to be said, like a duck to water...
Wednesday 10th October may seem like any other day to some people but it is actually World Mental Health Day. So, it is quite fitting that Grin Theatre Company have decided that this is the day to present 'Men Don't Talk' at 81 Renshaw Street in Liverpool and what a great turn out for them as tonight it was a full house.
By gum, it's grim up North, and that really is a big problem. Including plays: just as conveying boredom risks boring the audience, something full of miserable characters living miserable lives, you get the idea...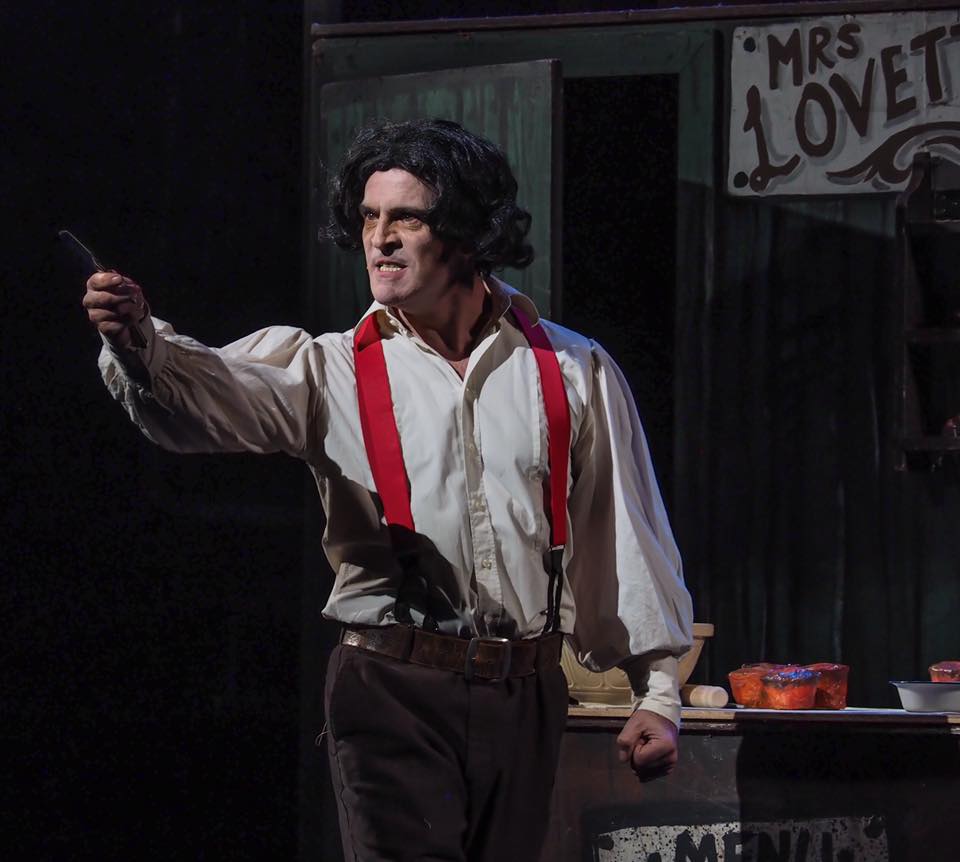 Sweeney Todd, The Demon Barber of Fleet Street is the latest offering by amateur musical theatre company Birkenhead Operatic Society Trust (BOST), hosted at Liverpool's Royal Court Theatre which celebrates its 80th birthday this month.
BOST is no stranger to big theatres having performed Oliver at the Royal Court last year and are preparing to take on Hello Dolly! in May 2019 at Liverpool Empire Theatre, this isn't your community centre or church hall amateur dramatics group. In fact, within its ranks BOST boasts performers from the West End production Matilda the Musical, National Operatic and Dramatic Association (NODA) award winners and the most experienced Director of Musicals in Merseyside.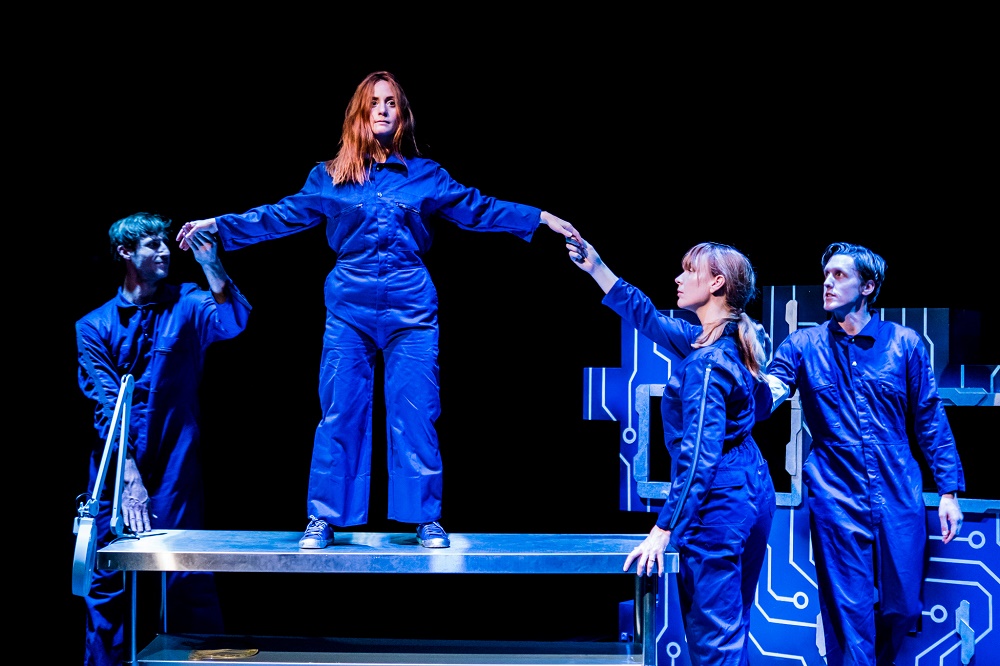 Tmesis Theatre's Beyond Belief tells the story of Simon and how he copes with his girlfriend Chloe's death. This is no ordinary story of grief though. This is set in a dystopian world where business Beyond Belief is making money from bringing back people from the dead in their digital form, i.e. based upon their online persona. This is an innovative and frightening look into where our media based lives could be heading, and the devised piece encourages audience members to reconsider who could really have access to their social media pages.
The Nether, by Jennifer Haley, is a disturbing and brutal tale of the world we live in, on and offline. Presented by Falling Doors Theatre, and directed by Sarah Van Parys, assisted by Ben Rivers, the play explores the darkest corners of the human mind and makes you question everything you know about the world.
The Lovely Bones, a novel written in 2002 by Alice Sebold, is a coming of age story narrated by Susie Salmon. Susie narrates the novel from heaven after she is cruelly raped and murdered by her neighbour Mr Harvey who we discover is a serial killer of young girls. The novel has since been turned into a film, directed by Peter Jackson in 2009, and more recently turned into a stage adaption by Bryony Lavery and directed by Melly Still.