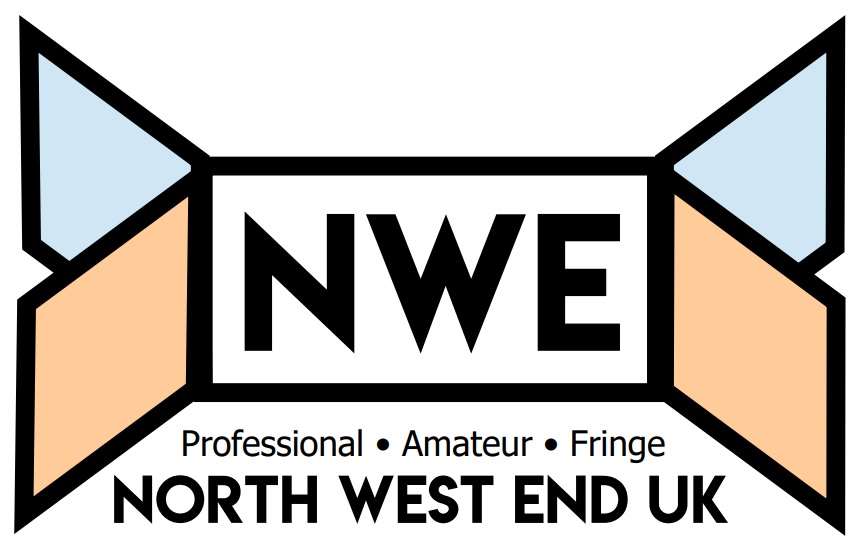 The Dancehouse Theatre in Manchester played host to Eight-Freestyle's production of Dick Whittington, and let me tell you, despite the technical faults and a very rushed pace this is still an extremely good panto!
Yes, the directing puts the panto at a rather frenetic pace, with hardly allowing time for the actors to breathe, and certainly not giving as much time to LISTENING and reacting to what the audience are saying as they should. They were sticking to the script and did very little ad libbing in response to audience comments, but am thinking that this is probably due to the fact that most of their routines are underscored by backing tacks and so don't have the luxury of a live band vamping, which is a great pity. This, along with the fact that the mics were set too loud and we got feedback, the lighting in the second act being all over the place, and way too much smoke for the final song and bows, are all minor things in the scheme of it all, and at least the technical problems can easily be rectified before the first proper public performances.
As I sit I what is one of the most stunning auditoriums I've ever seen the feel of absolute hysteria surrounds me as hundreds of school children and myself wait to see the CPOS production of Aladdin. The show is opened by in my eyes the star of the show Graham Macduff who portrays the role of Abanazar is evilly hilarious. This year it seems that baddies are just getting more love than the goodies in my eyes. He has everything about the character even down to the eyebrow movements he thrived from the audience reaction to him making him even more believable. He was quite quickly joined by Layla the slave of the ring played by Zoe Littleton who the script writer had decided to give an The Only Way is Essex inspired performance, which was slightly strange but worked he also gave the genie a Made in Chelsea inspired which ago an I felt a slightly odd choice as this lent itself to a large amount of London based jokes which were lost to many audience members not knowing the areas mentioned.
Arriving at the theatre I was greeted with two buses full of children who disembarked and filed into the show - I was ready for a night of family pantomime entertainment!
Director Jane Joseph continues her run of successful pantomimes at the Empire: Cinderella (2012), Peter Pan (2013), Aladdin (2014) and now Dick Whittington.
Pantomime is a uniquely British tradition and Dick Whittington has everything you would expect and love from this genre, with a few modern additions: a video screen publicised the rising popularity of this theatre style and provided a countdown. It was also put to good use, later in the second half, with a very cute 3D underwater scene; tapping into something today's children find very familiar. And that is what tonight's show was, familiar, but nonetheless entertaining with some great performances, set design, lighting, music and a very talented supporting cast.
It's the time of the year when we break the fourth wall and find it perfectly acceptable to talk to the audience, and why not I hear you shout?! It is Christmas after all.
And it wouldn't be Christmas in Yorkshire unless Billy Pearce was in panto, in his 17th consecutive year at Bradford. The show is Jack and the Beanstalk, staged by Qdos Entertainment, and one thing Bradford never shies away from is the most technically stunning shows you'll ever see for a pantomime, this year including a 3D section that had the audience screaming with delight and horror, slickly performed and executed, an inflatable huge beanstalk, a magnificent giant and a helicopter than flew.
To me, the boy who never grew up!
Like the Crocodile who swallowed an alarm clock, it's surprising that the Chuckle Brothers (real names Paul and Barry Elliott) have time... Time for pantomime. Their slapstick comedy television programme ChuckleVision is still showing on prime time TV twenty years after it first aired and they are appearing regularly in their own theatre shows. For me (for you?) it was a real delight to find them making an appearance in Wolverhampton Grand Theatre's pantomime, Peter Pan, this Christmas - as I was one of the regular viewers of ChuckleVision in its early years.
Cinderella at The Epstein, brought to us by LHK Productions, is a modern twist on a well-known and beloved fairy tale, Cinderella. We know how the story goes, a beautiful down trodden young girl is bullied by her ugly step sisters and devious, evil Step Mother until her fairy godmother steps in and saves the day, transforming her into a beautiful Princess fit for any Prince's love and attention. He searches the kingdom far and wide for the beautiful woman who abandoned him at the ball and left him all alone with only a single glass slipper. Of course, he returns the slipper to the rightful owner, they fall madly in love and they all live happily ever after. This all stayed true to form, except thrown into the mix were a couple of modern pop favourites such as 'Love Me Like You Do' by Ellie Goulding and 'Hold My Hand' by Jess Glynne which was very fitting for a young, modern audience.
This was my first experience of a production by Tell Tale Hearts and Piff Paff and I can honestly say that I thoroughly enjoyed every minute of it. The tale of Snow White is one that has been imagined and reimagined so many times that it is hard to picture that there is any new way for it to be told, and yet I found myself on the edge of my seat as I was trying to anticipate the next plot twist. The way that the cast interacted with the audience and employed traditional pantomime techniques to evoke laughter, and crowd participation really emphasizes the fact that Tell Tale Hearts work closely with and keep children at the heart of everything they do. Yet at the same time the incorporation of physicality and multiple forms of storytelling i.e. the shadow puppetry scene made it inventive and enjoyable for the adult members of the audience at the same time.
If you are looking for a fun packed panto with wonderful characters, plenty of humour and enough cheese to open a deli then the Wirral is the place to be. Sleeping Beauty at the Floral Pavilion, New Brighton is like a breath of fresh air to pantomimes.
The panto is brought to us by the Floral Pavilion and Martin Dodd for UK productions. UK productions was formed in 1995 to produce musicals and pantomimes, for which they are now one of the country's most prolific producers.
With so many pantomimes to choose from - some would say crowding - this festive period, it is hard to decide whether producers spend money on big names just to sell tickets or whether it is to compete with the more local and intimate of theatres' traditional pastime. Either way, to local people - particularly children - the stars of their local pantomime will remain in their memory for years to come, as an introduction to the big world of theatre or the amazing yet camp world of performing as a hobby.
St Helens Theatre Royal and Regal Entertainment Ltd have undoubtedly delivered a rip-roaring success of a pantomime this year with wonderful songs and dance routines through to top drawer comedic performances from a cast that were clearly enjoying themselves.
The delightful Fairy Godmother (St Helens' Resident Dame, Simon Foster) got the audience going from the very beginning before the show launched into the first of many well choreographed routines led by senior dancers from Dance-Dynamix who were ably supported by young volunteers from local dance schools.
Cheesier than a packet of Wotsits! Oh yes it is!!
It's that time of year again (oh yes it is!), after all, Christmas would not be Christmas without a good old panto! This year Sheffield welcomes the delights of Widow Twankey and her handsome young son, Aladdin.
With gags a plenty, jokes old and new and a lot of innuendos - Aladdin delivered a delightful evening of entertainment for audience members both young and old.