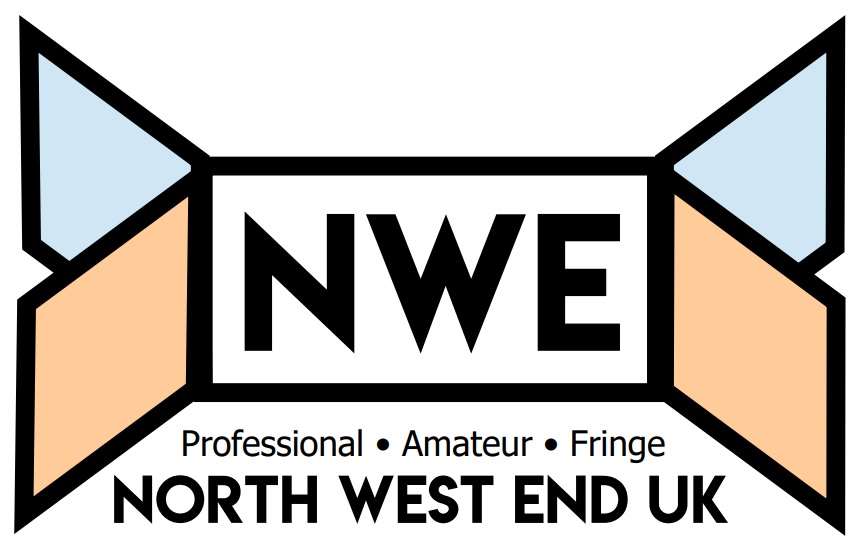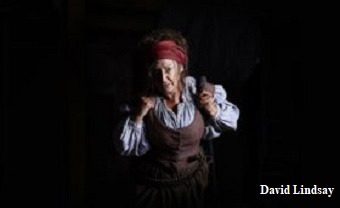 It's a long way from constantly forcing tea on a bunch of daft Catholic priests in Father Ted to playing a woman exploiting the misery of others in war torn Europe, but Pauline McLynn is ready for the challenge of playing Mother Courage.
She was signed up by Leeds based radical theatre company Red Ladder to play Bertolt Brecht's anti-hero trundling round the Thirty Year Wars selling her wares from a pushcart in their production of Mother Courage and Her Children, which opens at the Albion Electric Warehouse on September 28th.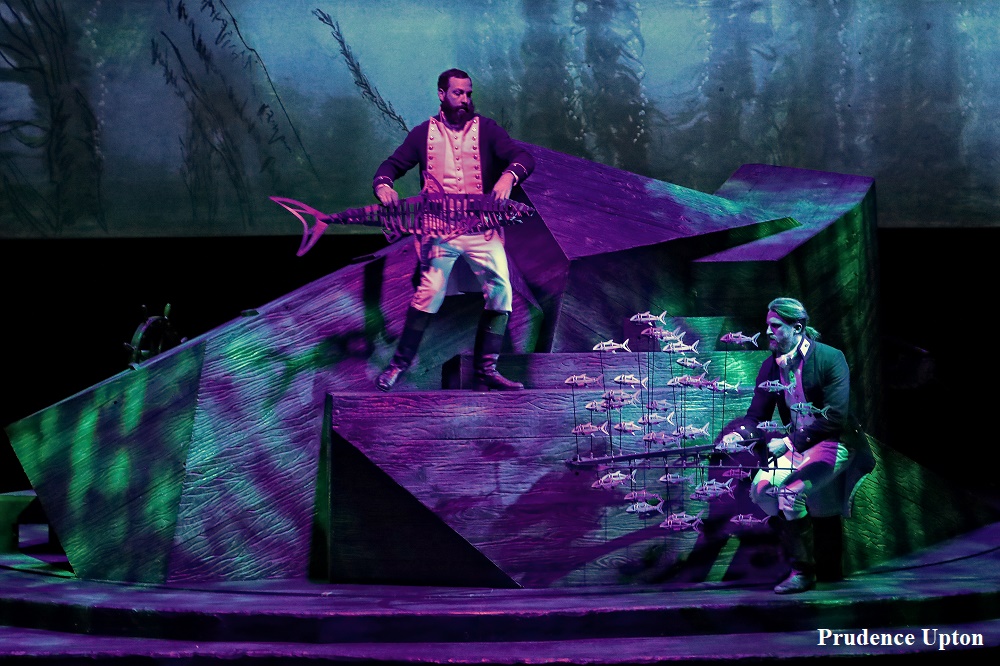 Charles Darwin is one of the very few scientists who could claim to have changed the course of history and now his genius is being celebrating in The Wider Earth charting his very first voyage of discovery on HMS Beagle.
Appropriately the show gets its UK premiere in the world famous Natural History Museum, which is home to some of the biological samples Darwin brought home from his worldwide odyssey, and it's the first time they have staged live theatre.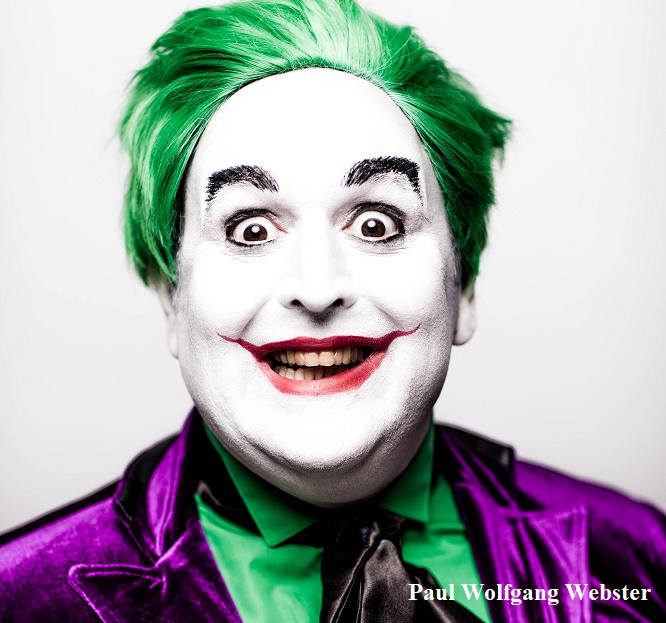 Our Features Editor Paul Clarke catches up with Mancunian comic Justin Moorhouse as he prepares to tour his new show 'Northern Joker'.
Justin takes on the world….and his kids.
Justin Moorhouse made his name playing Young Kenny as part of a gaggle of Northern stand ups causing mayhem on the legendary Phoenix Nights and since then he's built a reputation as of one the nation's best comics.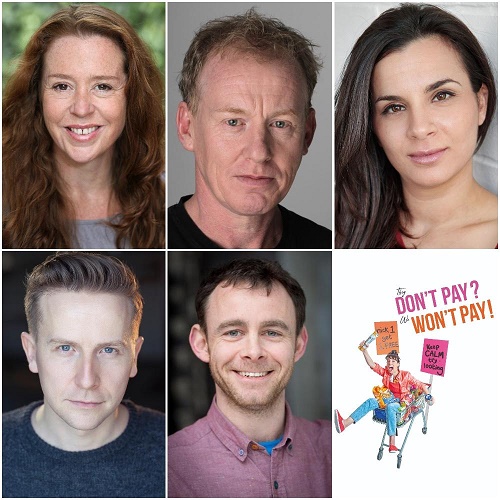 The comic anarchism of Dario Fo holds a fascination for Deborah McAndrew who is adapting his classic satire of civil disobedience Can't Pay? Won't Pay! for Northern Broadsides and York Theatre Royal.
Deborah's adaptation has become They Don't Pay? We Won't Pay? keeping the tone and playfulness of Fo's classic, but transposing the action to modern Britain.
Deborah had a successful career as an actor, including a memorable run as the spirited Angie Freeman in Coronation Street, but since concentrating on writing she has become one of the cleverest adaptors of classic texts around. One of her early successes was an adaptation of Fo's Accidental Death of an Anarchist for Halifax based Broadsides a decade ago.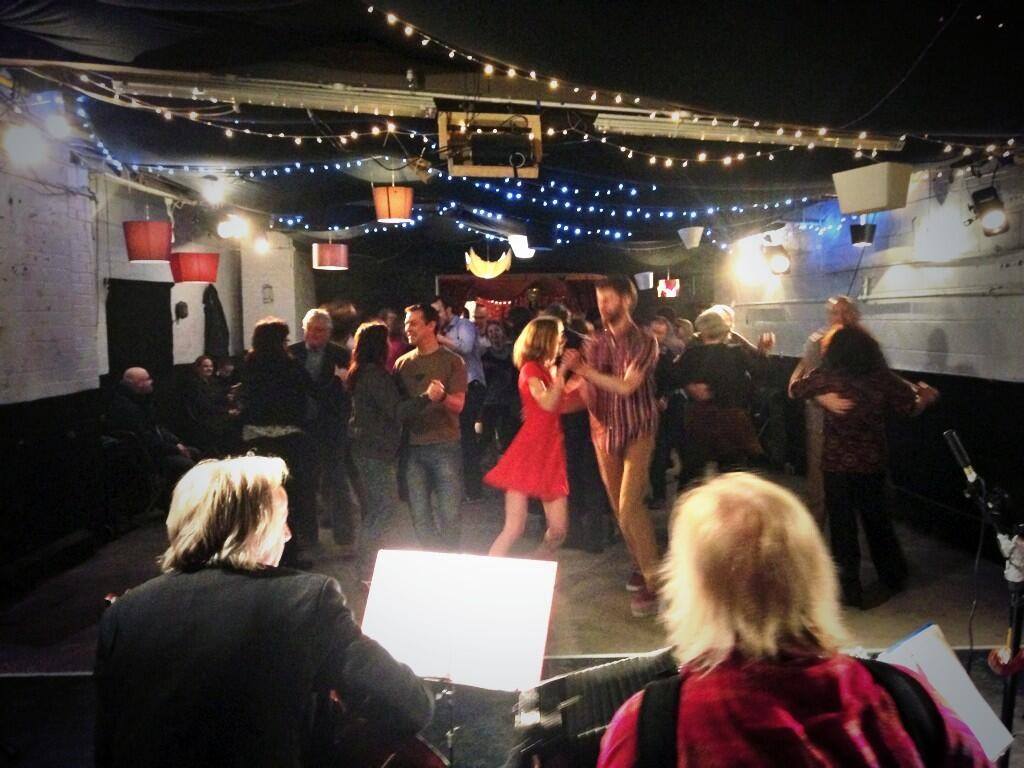 In the latest North West End interview with artistic directors our West Yorkshire editor Paul Clarke catches up with Slung Low's Alan Lane to find out more their new Cultural Community College and what they are doing next.
There's no doubt Slung Low's site-specific show Flood that they daringly staged in a Hull dock as part of the Humberside's city of culture was a huge hit so you might expect them to be hard at work planning another spectacular event.
Award winning playwright Lizzie Nunnery is making a name for herself creating atmospheric pieces that are inspired by historical events but make pertinent points about we never seem to learn from mankind's seemingly endless capacity for hate and violence.
Armed with only two loop stations and her voice, spoken word artist Koko Brown's new show White is a brutally honest reflection on what is it is like to be a mixed race black woman and outsider in modern Britain.
She is taking this new show based on her own experiences growing up in North West London and as a performer to the Edinburgh Fringe Festival from Wednesday 15th August.
In the second part of our interview with Leeds Playhouse Artistic Director James Brining he tells our Yorkshire Editor Paul Clarke how the theatre's long awaited redevelopment will impact on his artistic vision.
There are big changes ahead at the newly renamed Leeds Playhouse so our Yorkshire Editor Paul Clarke caught up with their Artistic Director James Brining to find out more.
James Brining explains why it is all change at Leeds Playhouse
It was no surprise that the intrepid women of the Rylstone and District Women's Institute who stripped off for a charity calendar inspired a hit movie and that heart-warming tale was always a natural fit for a musical.
Our Yorkshire Editor Paul Clarke talks to Mind the Gap's Chief Executive Julia Skelton about the company's trailblazing work with creatives with learning disabilities over the last three decades.