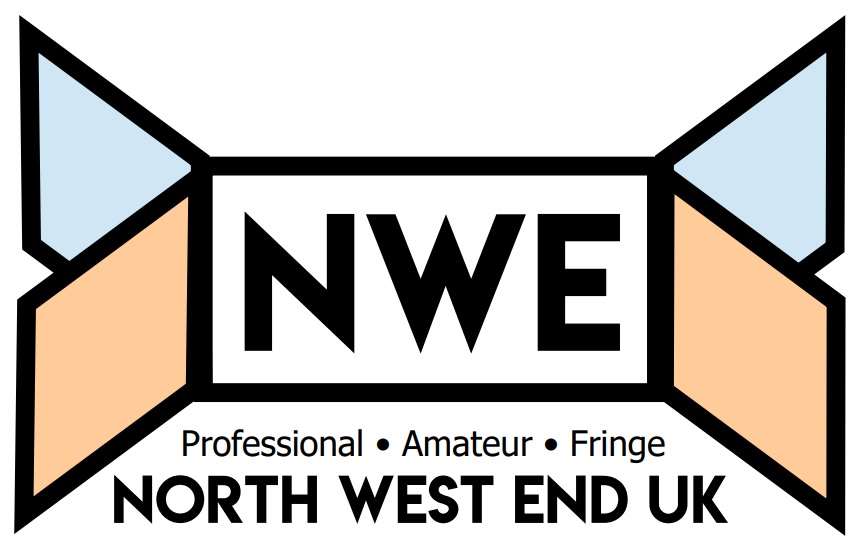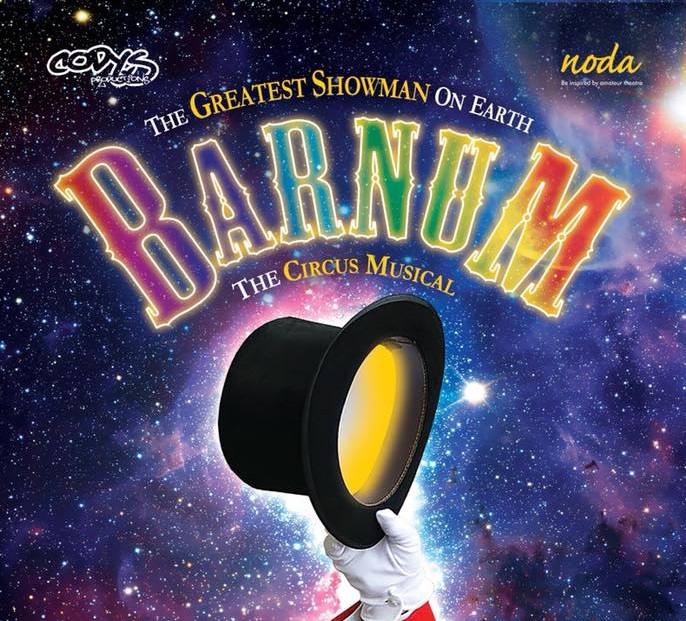 Barnum the Musical has had a recent revival, mainly due the huge success of the modern day make-over film, "The Greatest Showman". CODYS Productions have produced a sensational production of the musical this week, and it is great to see this gem of a show brought back to the stage.
Telling the real story of PT Barnum's extraordinary life prior to joining the circus, the musical gives everyone the foundation for great performances. The show is visually stunning, the wonderfully colourful set looks great with the wide variety of colourful costumes, and imaginative lighting. Congratulations to the production team, led by Nick Cupit for setting the scene beautifully for the audience.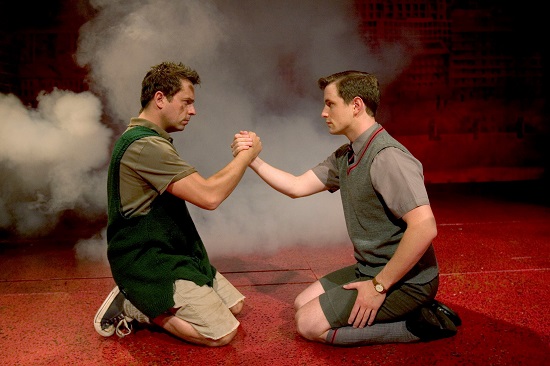 Being a massive fan of this musical and having seen it many times before, I knew what to expect when going to St Helens Theatre Royal tonight to welcome another serving of 'Blood Brothers'. However, what I had forgotten was that even when you know what's going to happen and there are no surprises, this show is so emotive that it will feel like you are seeing it for the very first time again.
The very famous storyline of the Johnston twins who were separated at birth and brought up in polar opposite environments is just as fascinating as when it was first written. It brings forward modern day themes of social class, morals and mental health within a historic story that stands the test of time 30 years later.
Who better to tell your story, than someone you never met, but is from the same country and is as widely known round the globe as you are? Of course Che Guevara is the right person to tell us the story of Eva Peron, someone he never actually met. But arguably two of the most famous Argentineans in History, especially in the Musical Theatre World, thanks to Tim Rice and Andrew Lloyd Webber.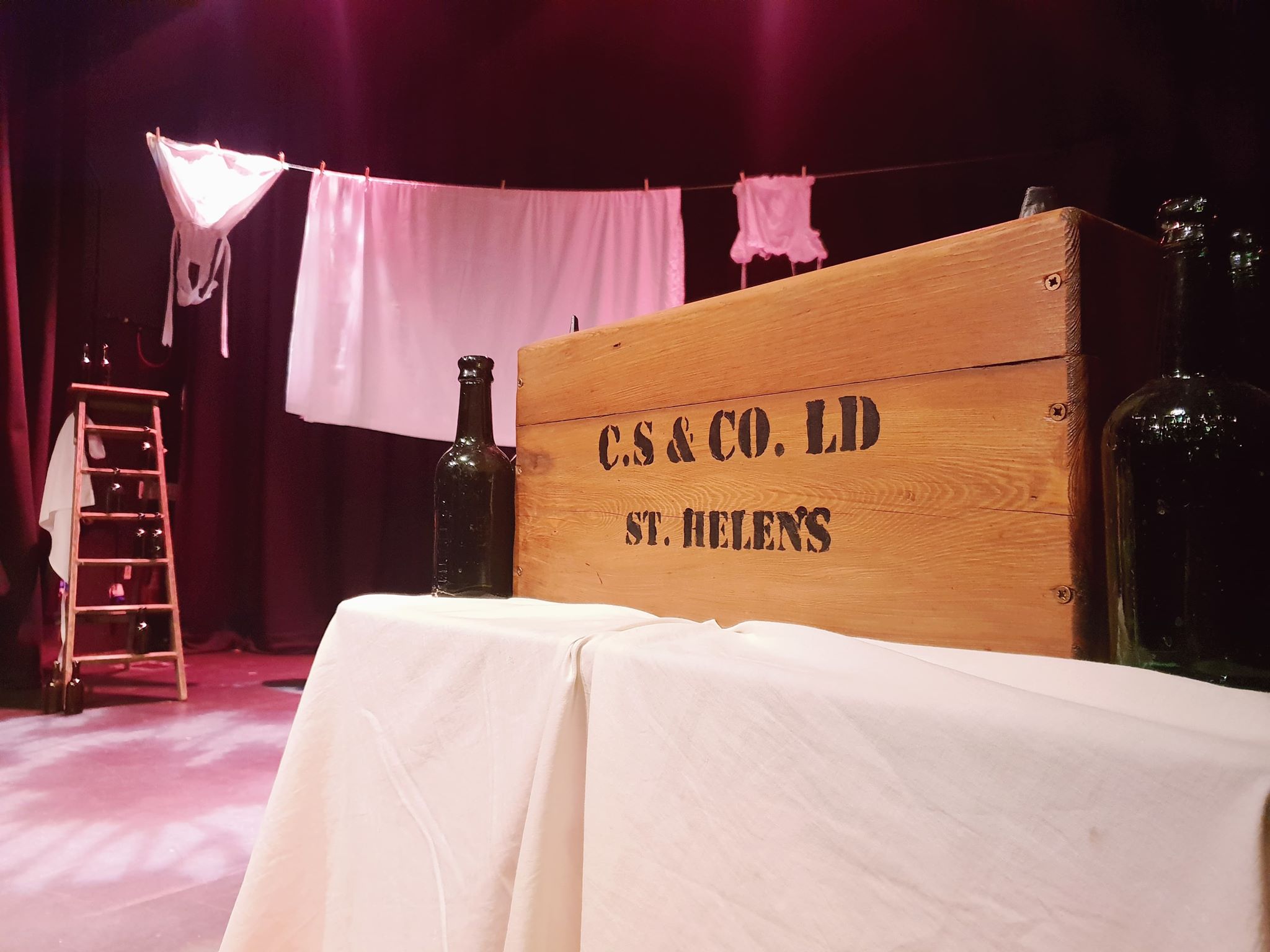 St Helens is renowned for a few things, St Helens RLFC, Glass and….Johnny Vegas!
In a celebration of St Helens' 150th year what better venue hold this performance about the glassmaking industry than The Citadel Arts Centre, which is steeped in St Helens history and culture as the original 'Theatre Royal'. Meandering through time with several incarnations as a Salvation Army Citadel (the clues in its name!), and during the recent years has established itself at the heart of the town's creative and cultural centre, where the town's favourite son, Johnny, honed his skills as an up and coming stand-up comedian.
Youth theatre group, Royal T Drama Academy, hold their annual production every August at St Helens Theatre Royal, with previous shows including Grease and Bugsy Malone. This year, the young cast did not disappoint as they performed a lively stage version of the 2006 Disney Channel Original Movie, High School Musical.
Desert Islands, Pirates and ships, we are taken on an adventure with the Walker children on their summer holiday. Made by Storyhouse brings this new stage version of children's classic, Swallows and Amazons, adapted by Bryony Lavery to the Grosvenor Park Open Air Theatre. A story of childhood, adventure and friendship.
I was delighted to have the privilege of attending the word premier of "The Jury" a new musical which debuted tonight in The Brindley Theatre, Runcorn. The mysterious concept of the "The Jury" storyline which was advertised did not fit into the category of 'musical' in my head however this production proved that anything is possible as they have pulled off a very interesting and new collaboration of music, movement and drama.
With a cast of several hundred actors, singers and musicians, and held in Chester's stunningly beautiful cathedral, the Chester Mystery Plays of 2018 are a remarkable achievement.
Government, Religion, Belief. Who is right and who is wrong?
'Made by Storyhouse' return with the Arthur Miller classic the Crucible.
Flat Pack Music present a highly entertaining performance in English of Puccini's famous four-act opera with this intense and moving production from Musical Director Tom Newall and Director Emily Howard.
Cirque Berserk is a circus production adapted and perfected for the suitability of the stage and its theatre goers. Like me, you may think this indicates a slightly toned down version of what you can experience in a conventional 'big top' venue, rest assured I was much mistaken and you would be too.