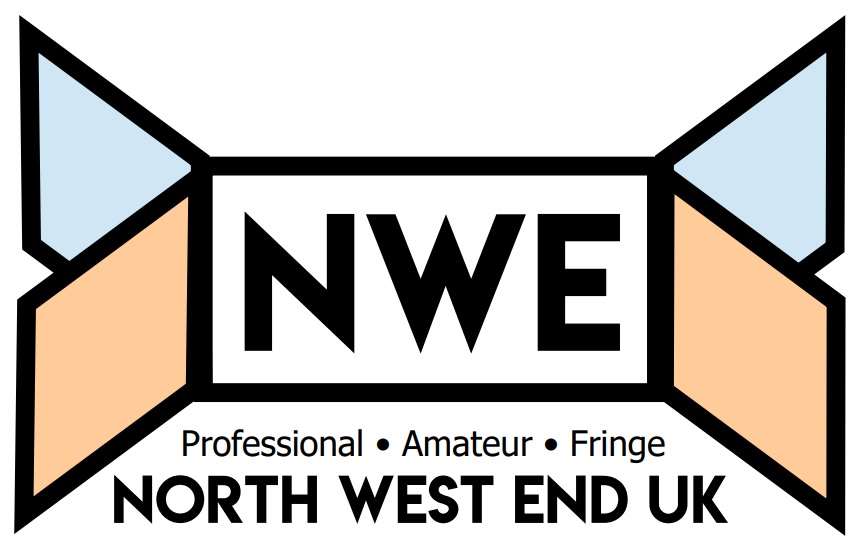 There is something special and unique about a piece of theatre which takes place in a non-theatrical environment. In my first, and hopefully not last visit to The Grove Hall, South Kirkby, I was not left disappointed. Cornermen which is written and directed by Oliver Forsyth – a former boxer himself, is a fast-paced, at times humorous and high octane piece of drama, which hits each and every audience member with the force of a heavyweight boxer's right hook.
It was just another day for Hull City of Culture 2017's monitoring and evaluation officer, Lizzie, until complaining resident, Dennis, snuck into the office Lizzie worked in.
Dennis (Andrew Dunn) was the catalyst for everything that could go wrong, to go wrong. Orderly Lizzie (Amelia Donkor) thought she had everything under control, as the city prepared to hand over the culture baton to Coventry, holders of the next City of Culture title.
If there was ever a musical to make you smile, it is this one! During the performance of Hairspray this evening at the Sheffield Lyceum Theatre, I was captivated with the perfect harmony of explosive musical numbers and a powerful narrative, still relevant today with a strong moral to learn. The 1988 cult comedy film starring Ricki Lake influenced the powerful stage musical, staying true to the theme of acceptance and celebration of diversity.
Slim ones, chubby ones, fit ones and downright fat ones greeted a packed Hull New Theatre on Monday night, as the curtain rose on Fat Friends The Musical.
I'm talking bottoms, bums, backsides – male and female – all tightly clad in garish Lycra and wobbling to loud music in a Zumba class, in deepest Headingly, Yorkshire.
From the moment I started reading books as a child, Roald Dahl became my all-time favourite author. His creative writing stretched the mind and transported me to worlds of giants, magic and pure imagination. His works have gone on to grace both the big screen and television, from Matilda, Charlie and The Chocolate Factory, Esio Trot and The BFG to name a few, several have also been adapted for stage. The latest book to get the stage treatment is one of the shorter books, George's Marvellous Medicine.
It may have been damp and miserable outside on Tuesday night in Hull, but inside the Hull New Theatre a magical scene greeted theatregoers, with giant snowflakes falling on to fir trees, coating their branches inches deep in white.
Sheffield played host last night Craig Warner's adaptation of the Patricia Highsmith's novel "Strangers On a Train". With Alfred Hitchcock's film adaptation planted at the forefront of my mind, I must admit that I think I expected more from this production then what was actually delivered in the end.
Tchaikovsky's "The Nutcracker" is always a firm favourite with theatre lovers both young and old over the festive period with last nights packed out Lyceum Theatre in Sheffield a reinforcement of this. Although the festive period is well and truly over, with this year's visit to my favourite ballet feeling much later than when I usually attend, as soon as I heard the overture it felt like Christmas again.
Cocooned in a warm festive glow, I dashed out of the East Riding Theatre on Wednesday, and straight to a supermarket to buy a DVD of It's A Wonderful Life.
I will watch it over Christmas, but will it be better than what I've just witnessed at this atmospheric little theatre in Beverley? I very much doubt it.
There's a party going on in Sheffield and you're all invited!
Party host Stuart, Kamille (the trained dancer) and their three friends invite you to a party in their flat. They promise to entertain you; from dancers, singers and musicians, party games, drinks and nibbles. They aim to create a kaleidoscopic picture of what it means to be young, gifted, black....and poor, and gay. Written by Cheryl Martin and Darren Pritchard, being broke never looked so fierce.
Author L. Frank Baum's classic "The Wizard of Oz" was first published in 1900 and has since seen various screen and stage adaptations, from the 1925 film version starring Oliver Hardy as the tin man, but the two most popular adaptations are the 1939 movie starring Judy Garland as Dorothy Gale, and the hit musical Wicked, a twist on the classic telling the stories of the Wicked Witch of The West, and Glinda, The Good Witch of The North.