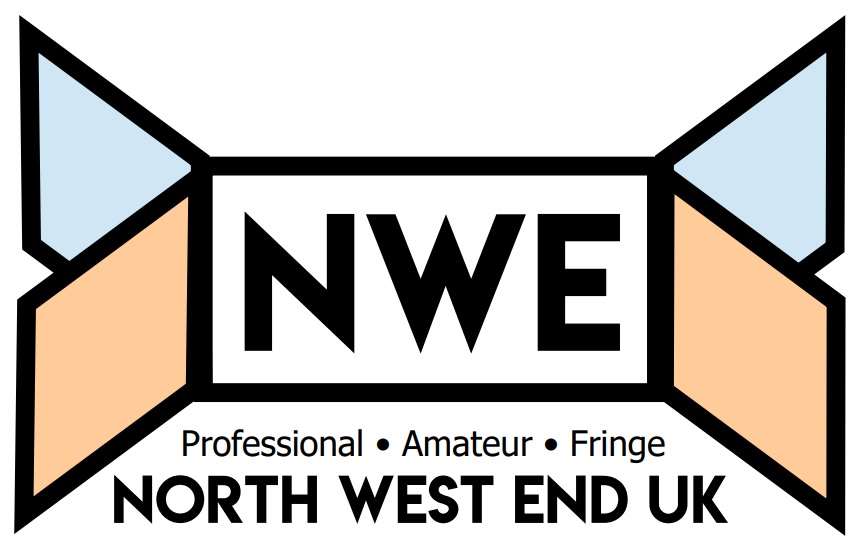 The stunning and versatile Hope Mill Theatre along with Hannah Ellis Ryan 'HER Productions' hosted the debut production of 'Welcome to Shangri-La', written by BAFTA Break-through Brit Gemma Langford and presented by 'Broken Biscuit Theatre Company'.
I have to say, I wasn't too sure what I was going to see tonight, and I naively didn't research it, thinking it would be a musical based on the life of the late Michael Jackson...Well, I was wrong but I have to say this time I don't mind..
With sparkly black trilby's everywhere you looked, the theatre was certainly alive with many a MJ fan.
It is worthy of note that Charlie Chaplin and Stan Laurel toured North America, sharing a room, as young men with Fred Karno's troupe of performers for two years. That not much has been noted of this sparks the imagination. The pairing seems like a rich vein for writers hungry for stories of Hollywood icons.
Manchester based theatre company, LipService, comprises Maggie Fox and Sue Ryding who have been performing together for over thirty years. They seem to specialise in comedy spoofs and tonight's show promised a mix of murder and trains – always a favourite with crime fiction aficionados.
At 2am on 8th July 1981, chaos erupted in Moss Side. Rioters attacking Police, fuelled by their unhappiness due to racial tension and unemployment being at a post-war high. The riots lasted for two days and only ended when the Police moved in using dispersal methods previously used in Northern Ireland by the Royal Ulster Constabulary and the British Army. Our government was being tested, riots broke out in other major cities, followed by the miners strike and then the Broadwater Farm riots in Tottenham in 1985.
'We Will Rock You' has always been a forerunner in a new breed of musical theatre, launched back in 2002; it has become the eleventh longest running musical of the West End and that's for very good reason.
I had been looking forward to seeing the Moscow City Ballet perform The Nutcracker and I'm happy to say I wasn't disappointed. The opening sequence was ablaze with colour and as my eyes absorbed the beautiful, 19th century costumes, I was able to admire the expertise and amazing talent of the dancers. The tableau it presented could have easily been reproduced on a luxurious Christmas card with the giant Christmas tree in the background alight with candles and the party atmosphere with all the family gathered for the festivities.
There is always a real sense of excitement at the ballet; the sound of the ballet slippered feet unified beat on the stage, the mighty roar of the live 40 piece orchestra and the gasp of breathe at the sheer talent you witness in front of you.
Madama Butterfly is a staple of the operatic repertoire around the world, so it is hard to believe that the original two-act version was so poorly received at its premiere in 1904 at La Scala in Milan. Puccini rewrote it in three acts to great success before reverting to the two-act formula that we see performed today.
La Bohème is a four-act opera by Italian composer Puccini, based on a novel, Scènes de la vie de bohème, by Henri Murger, and following its world premiere performance in Turin on 1 February 1896 at the Teatro Regio, it has become one of the most frequently performed operas worldwide.
The Altrincham Garrick Playhouse kicked off its 2020 programme this week with a Murder mystery which once again cemented the Garrick's reputation for delivering high quality productions to a local audience.