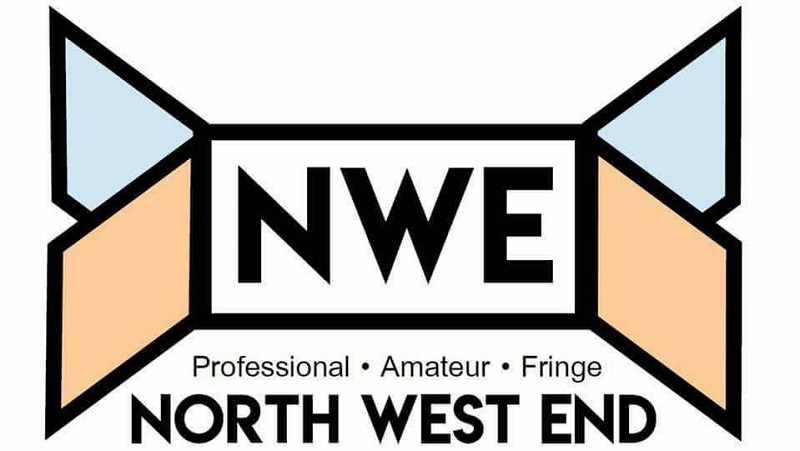 Breach Theatre have brought this verbatim play on tour after previously premiering it at Theatre 503 in July 2018 then taking it to Edinburgh Fringe for the 2018 season and then onto the New Diorama theatre in October/November 2018.
Jason Manford tonight starred in the UK and Ireland tour of Kander and Ebb's musical Curtains at the PalaceTheatre in Manchester, a musical whodunit.
Hope Mill Theatre celebrated its fourth birthday earlier this week and in that short time has firmly established a reputation for staging innovative versions of new and little performed musical theatre. The decision to revive Mame as a professional production in the UK for the first time in 50 years is their biggest challenge to date, it paid off handsomely last night as the audience witnessed the joyous rebirth of this life affirming story.
This unmissable collaboration between Nouveau Riché and Omnibus Theatre shines a light on the experiences of black British women which, in the wake of the #MeToo movement, is more relevant than ever before. Jessica L. Hagan's poignant words are brought to life through a combination of masterful acting and an uncompromising setting that is sure to leave you reeling upon departing the theatre.
Every once in a while; a musical comes along which blows your cotton socks off. &Juliet is that Musical!
The term regeneration has predominantly positive connotations, summoning up images of gleaming skyscrapers and pristine townhouses replacing decrepit terraces and run down tower blocks. But what happens to the displaced communities that are left behind in this rush towards gentrification? With the skyline of modern Manchester cluttered with cranes and developers eagerly swallowing up all available space, 'Tinned Up' is a timely and humane examination of the cost that the drive towards profit extracts.
This is my third time watching the inspiring tale of legendary Yorkshire cyclist Beryl Burton but a more stripped-down version does breathe new life into Maxine Peake's words.
Peake started her career in the Octagon's Youth Theatre, and she was in the audience tonight, so no pressure at all on the four strong cast who as they note are telling the story of probably the greatest British sportsperson you've never heard of.
Towards Zero was written by the Queen of Crime, Agatha Christie, first published as a novel in 1944 and reworked as a play a decade later. It revolves around a summer gathering of friends and family at the lavish home of a wealthy widow, Lady Tressilian, a frail, but sprightly and spirited gal, hilariously played by Garrick veteran, Pat Williamson, who delivers some classic one-liners. "You should never let your affairs interfere with your marriage." (I suspected her straight away.)
Given the chaos that currently engulfs our daily political life, it is interesting that the Royal Exchange have chosen to open their new season with Macbeth, dissecting the mind of an ambitious leader as they gain, wield and finally lose power. Add Lucy Ellinson playing the eponymous role as a Queen warrior in an overtly modern setting, and we have the potential to explore this classic text from a very different angle, an opportunity that is unfortunately only partially realised.
You know you have seen a good show when the audience sing the title song as they walk away from the theatre back to their cars, busses or trams home. That is exactly what happened tonight on Oxford Road after the opening night of Dolly Parton's 9 to 5 arrived at the Palace Theatre.
Roberta (Hannah Ellis Ryan) and Danny (Danny Solomon) meet in a near-deserted downtown bar. They both dislike and distrust people and shy away from human interactions, but both are inexplicably drawn to each other, possibly because they recognise a kindred and damaged spirit.