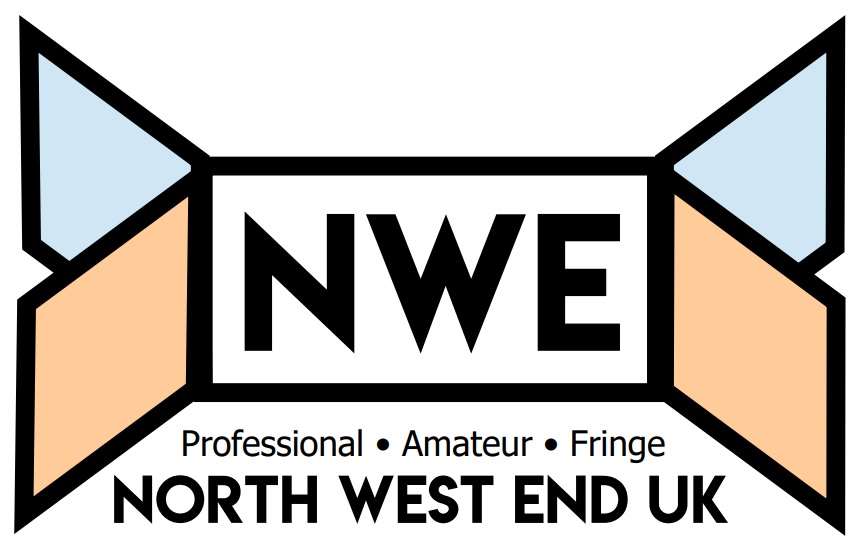 The first surprise of the evening was Act 1, not the expected 'Into the Woods' but a fabulous collection of songs presented by the youngsters of Chorley Youth Theatre. With songs with a fairytale theme or taken from childrens books this talented group entertained us for 45 minutes displaying well rehearsed choreography and singing abilities. There were opportunities to showcase their talents in the many tales performed with extracts from 'Beauty and The Beast', 'Shrek The Musical', 'Peter Pan' and 'Mary Poppins' to name a few.
CYGNETS (Cheshire Youth Group for New and Emerging Talent on Stage) theatre group describes itself as a vibrant not for profit group which was set up in 2010 as a new and exciting venture to develop skills in the performing arts, create performance opportunities and promote youth talent.
After the huge success of "Booze Brothers" - a Northern parody of The Blues Brothers, written by Barnsley's Jack Land Noble, (a prolific actor, musician, playwright, producer and director who predominantly honed his talents with the Lamproom Youth Theatre Ensemble), Land Noble was persuaded to bring the Barton brothers back to the Lamproom stage.
It is safe to say I was a little nervous about reviewing this school edition after seeing Les Misérables bank busting performance on Broadway last year to now be faced with a zero budget production.
Following sharply on the tails of the main company's successful and mesmerising Boogie Nights, RMTC Youth delight with their very own production showcasing all that is musically good from the last one hundred years with an eclectic medley of music, TV, film, books, and video games under the superb direction of Samantha Moores, ably assisted by Claire Jones, and with both providing the choreography for this spectacular along with cast members.
Blood Brothers written by Willy Russell tells the tale of Mrs Johnston, a mum of several children struggling to make ends meet, working as a cleaner for the wealthy Mrs Lyons. After her husband left her as she "no longer looks like Marilyn Monroe" she discovers she is expecting twins and in desperation agrees to hand over one of babies to her childless employer who fakes a pregnancy and passes the child off as her own, insisting that no-one must ever find out.
It may have been the hottest Summer Solstice on record but tonight at Barnsley's Lamproom Theatre Joseph still wore his "coat of many colours" in the Lamproom Lytes Theatre Company Youth production of the much loved Andrew Lloyd Webber musical "Joseph and the Amazing Technicolored Dreamcoat".
Stand up each and every one of Rainhill Musical Theatre Company and take a well-deserved bow, I can think of no better way to kick off the summer than with this sizzling story stuffed full of seventies sounds, and there was no better way to start the show than with our two bouncers, Baz (Paul Robinson) and Goz (Liam Grindley-Fitzgerald), getting us, and themselves, in a lather to Rose Royce's Car Wash.
Birkenhead Operatic Society Trust (BOST) brought their latest production of 'Anything Goes' to the stage this evening and there followed one of the most colourful, bright, funny and highly entertaining shows I have seen for a while. This wonderful musical with music of Cole Porter is the perfect platform to flaunt the excellent talents of this company.
Established in 1950 The Blackpool and Fylde Light Opera Company have years of experience behind them in producing quality shows with excellent performances and tonight 9 to 5, The Musical, under the direction of Howard Raw, is no exception.
Carlton Players end an entertaining season with this once-famous farce written by Brandon Thomas, a contemporary of Oscar Wilde, and renowned in his own right as both an actor and playwright having produced a number of popular comedies, few of which sadly survive. Charley's Aunt premiered in 1892 and went on to complete a record-breaking run of 1,466 performances in London as well as transferring to Broadway.