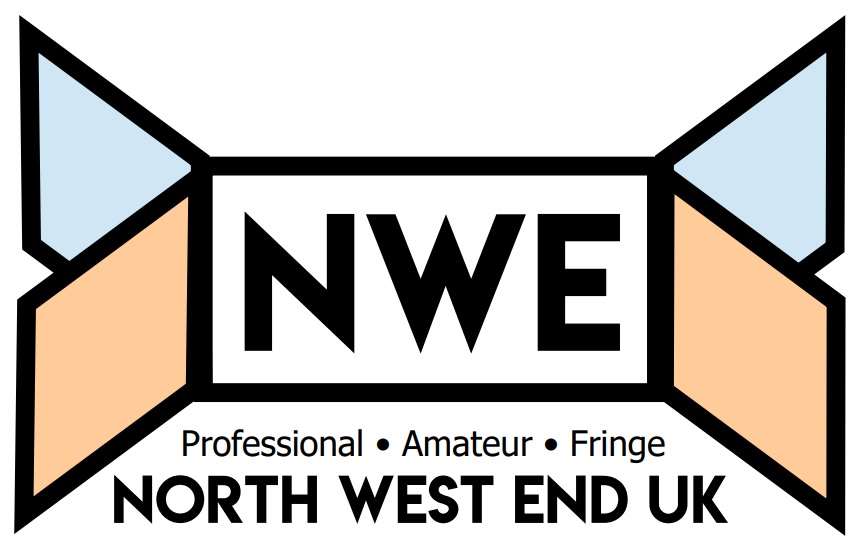 The story of Pillowman is a dark and gruesome play by Martin McDonagh. A collection of small stories interwoven through an overarching story about the writer who has written the stories. In the original script the lead roles are two brothers Katurian a writer and the learning disabled Michael. The twist of this show was that the two lead roles were sisters Katurian and Michaela, whilst I felt that the dynamics of sisters would be different to that of brothers and also the undercurrent of male police officers and male prisoners versus that of male police officers and female prisoners. However, The Almost Famous Theatre Company's twist on a twisted tale worked well.
In 2016 Grin Theatre and Writing on the Wall (WoW) launched 'The Play's The Thing' project at the Everyman Theatre in Liverpool, which consists of a 10-week course to introduce local writers to writing for the stage under the mentorship of Grin Theatre's Artistic Director, Kiefer Williams, and the aim that each writer will produce a 30-minute script by the end of the course with the winning pieces going on to full production.
Most people are familiar with the story of 'Annie', the well known tale of an orphan girl who runs away from the orphanage run by the awful Miss Hannigan and is subsequently adopted by a billionaire. In all honesty, it's never appealed to me but I left the Altrincham Garrick Theatre tonight on an absolute show high.
Presented by the Centenary Theatre Company and directed by Joanna Milborne, it was a pure delight to watch this latest production of Guys and Dolls. Throughout, the standard of acting and singing was amazing. Whether a Guy or Doll or one of the main characters there was 100 percent effort put in from each and everyone. Professionalism all the way when a chair collapsed, which did make you wonder whether it was supposed to, but I was assured it wasn't in the plot!
How do you review a show that is technically supposed to be bad? Well, the Farndale series of plays by David McGillivray and Walter Zerlin Jnr are a spoof of local amateur productions, and in this one, we are presented with a murder mystery with a difference as everything that could go wrong does!
Neil Simon is one of the great American playwrights, with over thirty plays to his credit from Come Blow Your Horn in 1961 to his final play in 2004 Oscar and Felix, A New Look At The Odd Couple. In there are a great many well-known plays and film adaptations including Barefoot In The Park, The Odd Couple and California Suite. His bittersweet comedies are often drawn from his own experiences growing up as part of a Jewish family in New York. Lost In Yonkers was first produced in 1991 and won the 1991 Pulitzer Prize for Drama.
It is three years now since I first witnessed a Manor Operatic production in the splendour of Sheffield's City Hall. Each and every time since I have marvelled at the transformation this amateur company makes to the hall and leave the venue knowing I have just witnessed something very special indeed. Across the UK now the line is getting ever blurred between amateur and professional theatre, and this was never demonstrated more tonight as Singin' in The Rain graced the stage.
UMMTS (The University Of Manchester Musical Theatre Society) present their final Musical this term, A Little Night Music. With a book by Hugh Wheeler based on a truly hauntingly beautiful film by Ingmar Bergman, 'Smiles Of A Summer Night', and music by the wonderful Stephen Sondheim, it is enchanting, clever, quirky, and a true gem which sadly rarely gets performed.
One of JB Priestley's 'time plays', I Have Been Here Before, which first premiered in 1937, was inspired by Russian mathematician and mystic PD Ouspensky's theories that whatever happens has already taken place many times over and will do so again – just think Groundhog Day for life.
This afternoon, 21 very excited young performers aged between 8 and 11 took to the stage at 53Two. These were the Manchester Musical Youth Apprentices and this was their first show since their formation in October 2016.
The show consisted of songs performed as a group and also individually, interspersed with short sketches - the theme being "growing up".
Challenging and Refreshing New Theatre Company provides Hope
Fairy tales typically only come out to play at Christmas but often people don't appreciate the dark and macabre history of these moral tomes. The Sisters Grimm, written by Zara Marie Brown, Franki Le-Voguer, Samantha O'Rourke, and Olivia Stone, pays homage whilst exploring sadly familiar darker issues.